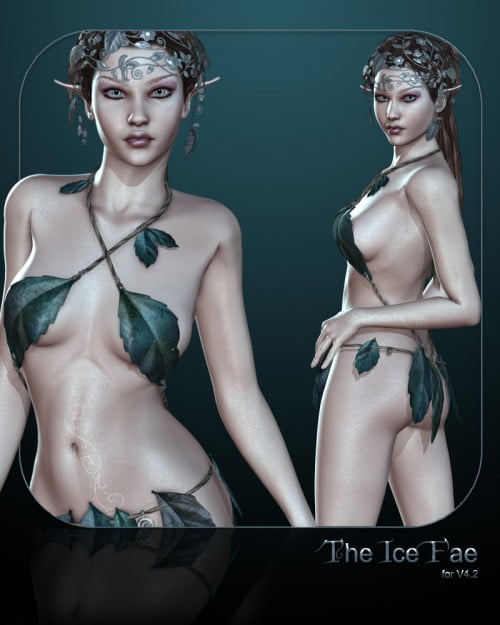 A unique Fantasy Character to enrich your runtime!
The Ice Fae comes with beautiful custom morphs for head, body and ears.
No other morphsets are needed to use her!
All morphs have seperate INJ/REM
Her bodytexture has 3 different overlay options and 2 shader styles.
1 default and natural look and a special shader o give her skin a wonderful glimmering effect.
Included are:
5 MakeUps, each in glimmeing and natural version. You also can choose each MakeUp with or without overlay.
also included are:
4 eyecolors , 1 texture for Teeth & Gums, 1 lashestrans, seperate matposes for lips,
Bump and Specular Maps for more realism.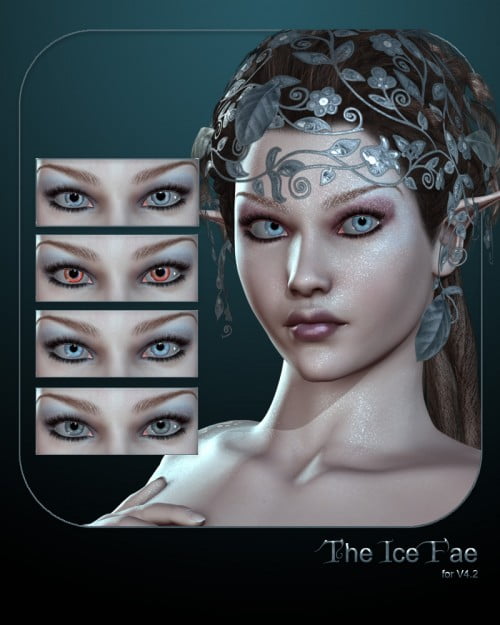 www.renderosity.com/mod/bcs/index.php?ViewProduct=68364
---