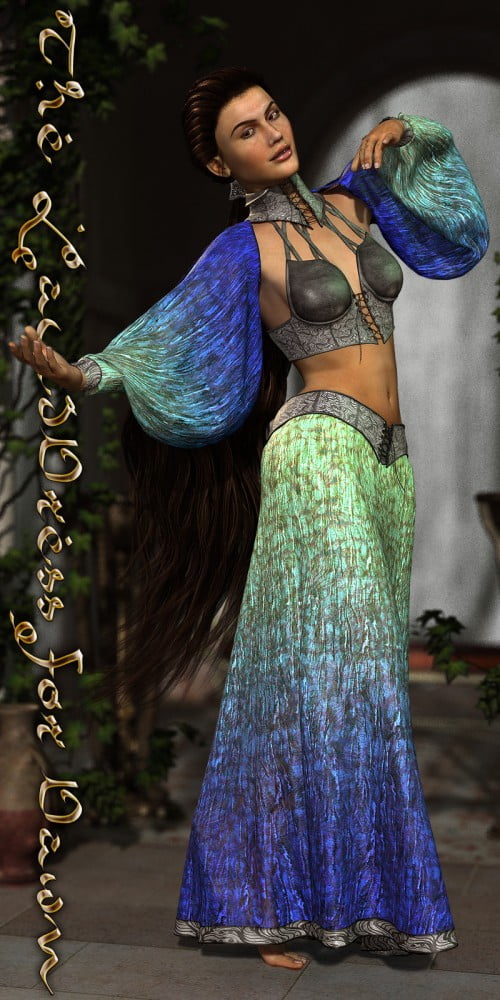 Let Dawn wear some romance and elegance!
The LacedDress isn't just about skirts and gowns – it goes one step further with its included dynamic props: You get a sleeve, a pant and a skirt figure, all ready to be combined with the conforming items plus two full texture sets for the whole outfit.
Numerous adjustment and control dials in the body of the conforming items make adjustments easy. You can even move the cord ends of the lacings from that one place without searching for ghost bones or extra body parts!
Please note, that since this outfit consists of dynamic props, those will only work in Poser!
What you get:
* conforming laced top
* conforming laced pantie
* dynamic sleeves prop
* dynamic pants prop
* dynamic skirt prop
* two matching texture sets for each part, set up with MAT poses
* one PDF manual to get you started with the dynamic props
Included morphs on the conforming pieces:
Dawn Laced Top
* FBMBodyBulk
* FBMBodydefinition
* FBMBodyEmaciated
* FBMBodySuperModel
* FBMBodyToned
* FBMBodyVoluptuous
* FBMBodyYoung
* FBMBreastCupA
* FBMBreastCupB
* FBMBreastCupD
* FBMBreastCupE
* FBMAbsIn
* FBMAbsLowerCurve
* PBMAdjustUnderBreast
* PBMAdjustTorsoUp
* PBMAdjustTorsoSides
* PBMAdjustTorsoBack
* PBMAdjustTorsoFront
* PBMAdjustTrapezius
* PBMAdjustCollars
* PBMAdjustCollarbones
* PBMAdjustNeck
Dawn Laced Pantie
* FBMBodyBulk
* FBMBodydefinition
* FBMBodyEmaciated
* FBMBodySuperModel
* FBMBodyToned
* FBMBodyVoluptuous
* FBMBodyYoung
* FBMGlutesFlat
* FBMGlutesSize
* FBMThighFull
* FBMThighWidth
* PBMAdjustWaist
* PBMAdjustHips
* PBMAdjustButtocks
* Prepare for Sim
* Hide pantie
* Expand belt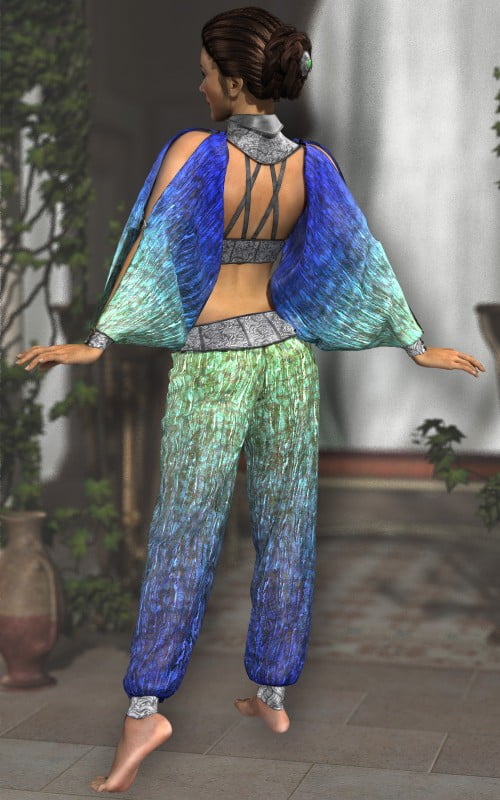 ---