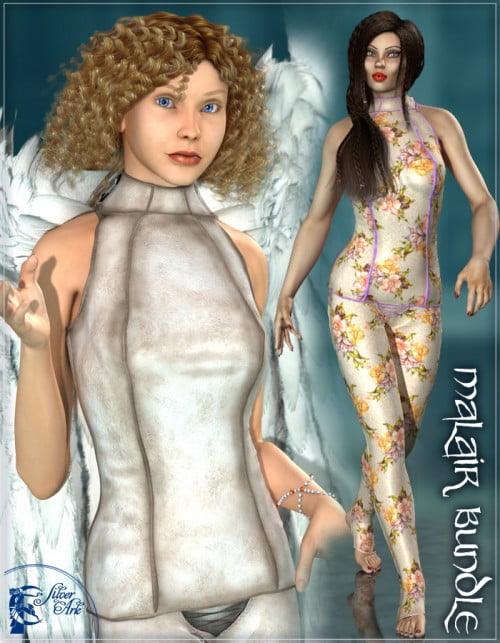 The outfits:
With the ability to soar like an Eagle, one has to have clothing that is both rugged and fluid in movement – the riding leathers of the Malaik. A complete set of under and over garments to suit every situation, that fit elegantly over their majestic wings, unencumbered. And of course, no true Malaik would go anywhere without their prayer beads and mystic amulets!
The characters:
Myrael, raised in the clans of the lowlands, she is a wild beauty with tech enhancements giving her the ability to delve into your mind and warp your perceptions of what is truly real.
Rathanael, raised in the clans of the remote mountain highlands, she was taught the ways of the Mystic. Together, they are an unbeatable force against their ancient enemies …
The wings:
The most gorgeous wings you have ever seen! Truly capable of fitting onto any creature you can envision and endowing it with the gift of flight!
The wings of the Malaik remind one of the wings of an archangel, large and majestic, giving one the true ability to fly and maneuver in the air like a bird.
Fully functional, these wings move like a dream and look so realistic, a must-have for any runtime!
Features:
The Malaik outfit
The Malaik characters
The Malaik wings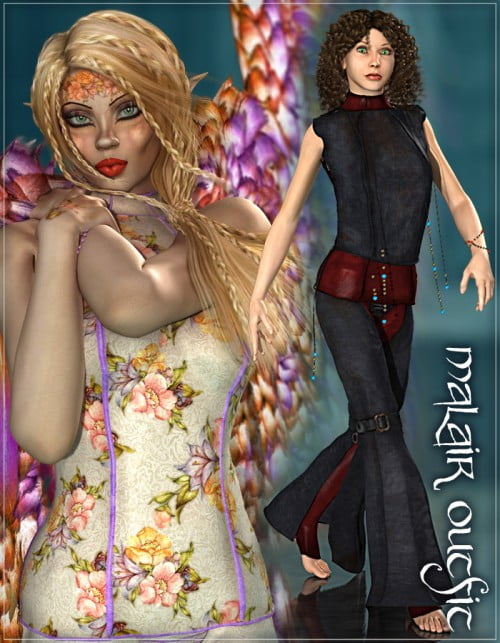 ---