The Muse Clothing for V4, A4 & G4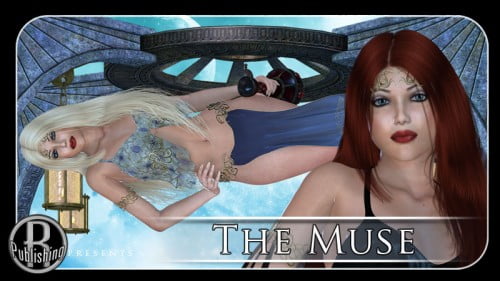 Muse Definition: Someone who inspires an artist, who is the source of inspiration for an artist and the gift or talent of an artist.
Let The Muse from RPublishing be the creative inspiration for your next masterfully created work of art. Let it inspire you to travel to distant places and dreams, where only your imagination sets the limits of the possibilities. The Muse is carefully crafted to conform to almost any character, and poses easily to fit any scene it inspires.
The Muse outfit contains 4 conforming items: Skirt, Arm Bands, Shoes and Top. Also included is the prop Headpiece.
All clothing pieces contain Full Body Morphs for V4 ++, Elite, A4 & G4.
Outfit and Props have 4 complete texture sets included!
The Muse is part of a Themed Release with other very talented vendors whose names we are sure you will recognize! Please check out their products as well:
Selene – Fantasy Muse by Rhiannon
DM's Fantasy Musings by Danie and marforno
Inspired for the Muse by kialeya
Backgrounds used in promotional images are Starlight Skies by Sveva in RMP.
Hair used in promotional images is Feliciana Hair by 3Dream and Mairy
Hair textures used in promotional images is By Request:Candy Feliciana by Sveva
Presented by RPublishing and modeled by Bobbie25 for the highest in quality and design.
Renderosity formed RPublishing in January 2009 after receiving many vendor requests to offer a buy-out option in addition to our brokering services. RPublishing now offers well over 100 quality products created by some of our best vendors, and more items are released weekly.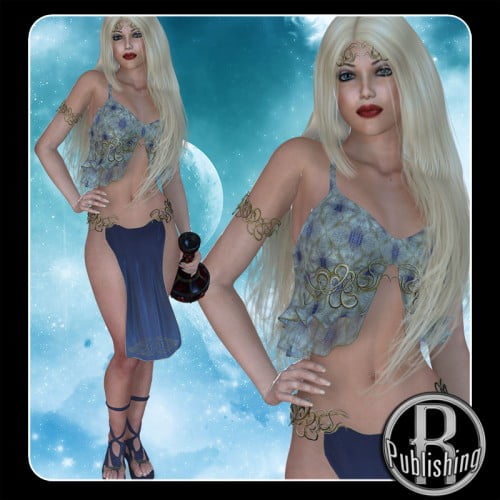 Download from QtyFiles Service
---