The Xeno Hunter Sci Fi Regulator motorBike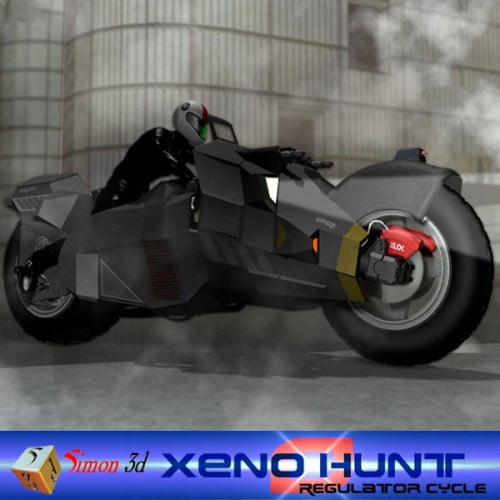 Posing the Xenohunt Regulator Cycle. Because of the width of the rear tyre in comparison to the front. When leaning the cycle the tyres will note align to the ground correctly. By using Pop wheelie and the yTrans on the bike settings you will be able to align them correctly with a tweek of 1-3 degrees and a slight upward shift. This is evident even more so when the forks are steered. I have included some poses left and right lean which is the bike at maximum steer and lean this should solve most aligning issues.
The helmet prop supplied is designed for M3 but a small sizing adjustment will make it fit any human character. Like wise the supplied Rider poses are designed for M3.
The rocket prop is not a smart prop but is the correct size to fit in the front rocket launcher.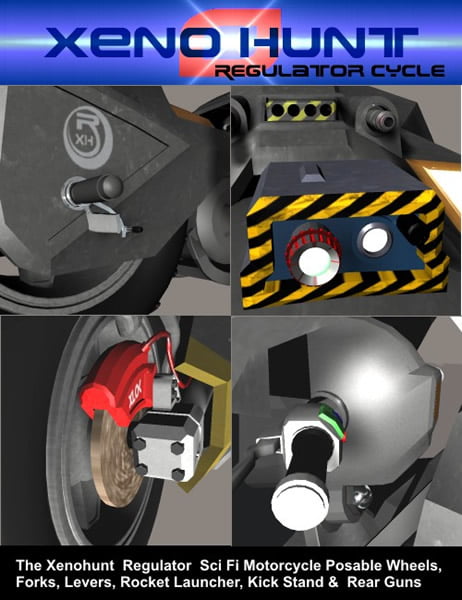 Download from QtyFiles Service
---