Time Machine for Genesis 9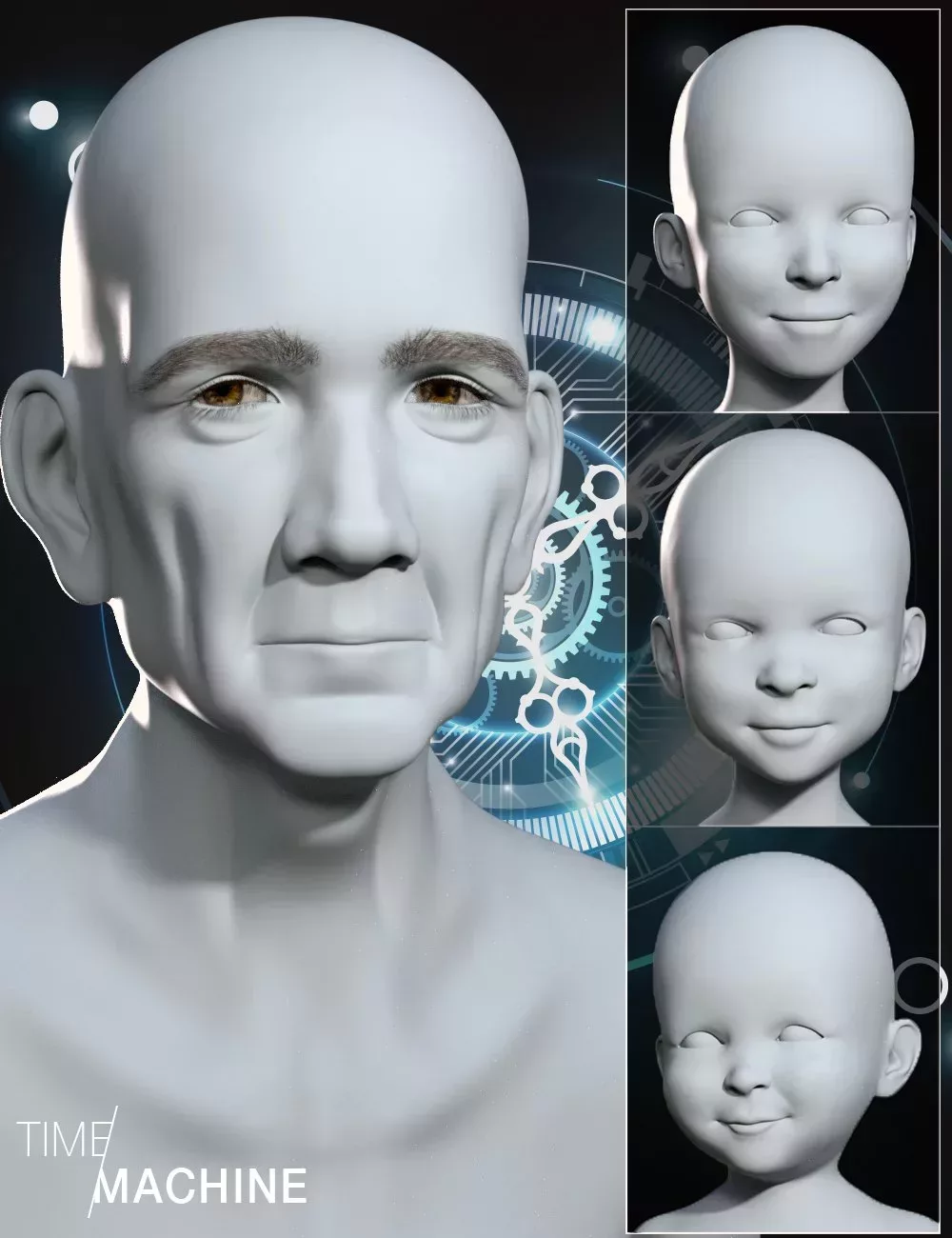 Time Machine for Genesis 9 is a complex system hidden behind a simple dial representing the age spectrum from infancy to old age for both male and female characters.
By rotating this dial, users can instantly alter the age of the Genesis 9 character. As the dial is turned, the transformation unfolds smoothly and in real-time, showcasing the character gracefully aging or regressing in age, depending on the direction.
The underlying software uses advanced algorithms to ensure that the age transitions are realistic. The character's height, physique, facial features, hair color, and even posture are dynamically altered to mirror natural aging processes.
Time Machine can be used along with other character morphs, although adjustments may need to be made to prevent morph distortion.
Time Machine for Genesis 9: (.DUF)
3DU Time Machine Age Dial:
Age Spectrum from 1 to 80 Years Old
Smoothly Ages Character Up or Down
3DU Time Machine Female Enable Script
3DU Time Machine Female Disable Script
3DU Time Machine Male Enable Script
3DU Time Machine Male Disable Script
Female Age Presets:
1 Year Old
5 Years Old
10 Years Old
15 Years Old
20 Years Old
25 Years Old
40 Years Old
60 Years Old
80 Years Old
Male Age Presets:
1 Year Old
5 Years Old
10 Years Old
15 Years Old
20 Years Old
25 Years Old
40 Years Old
60 Years Old
80 Years Old
---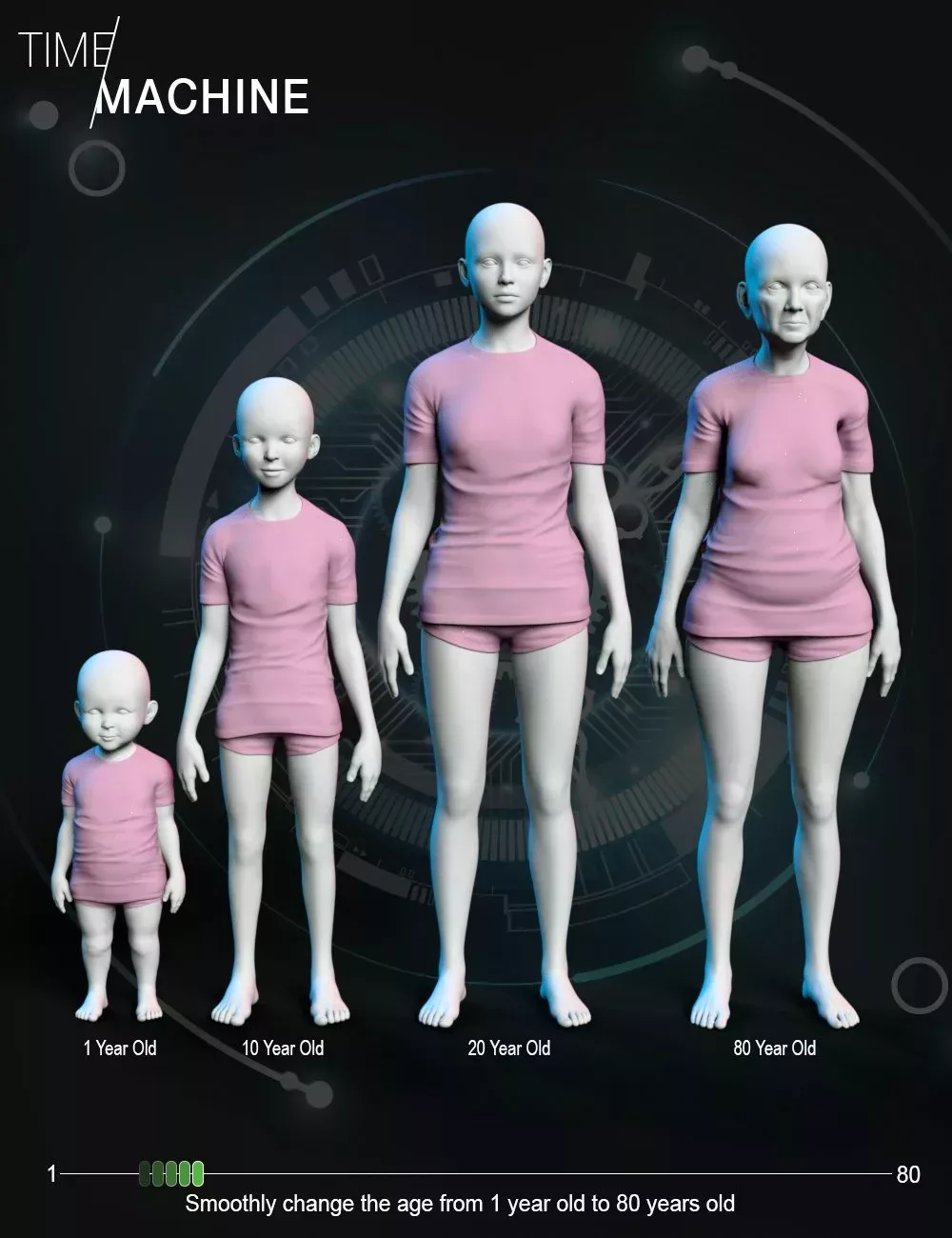 Download from QtyFiles Service
---