Toon Horse for Daz Horse 3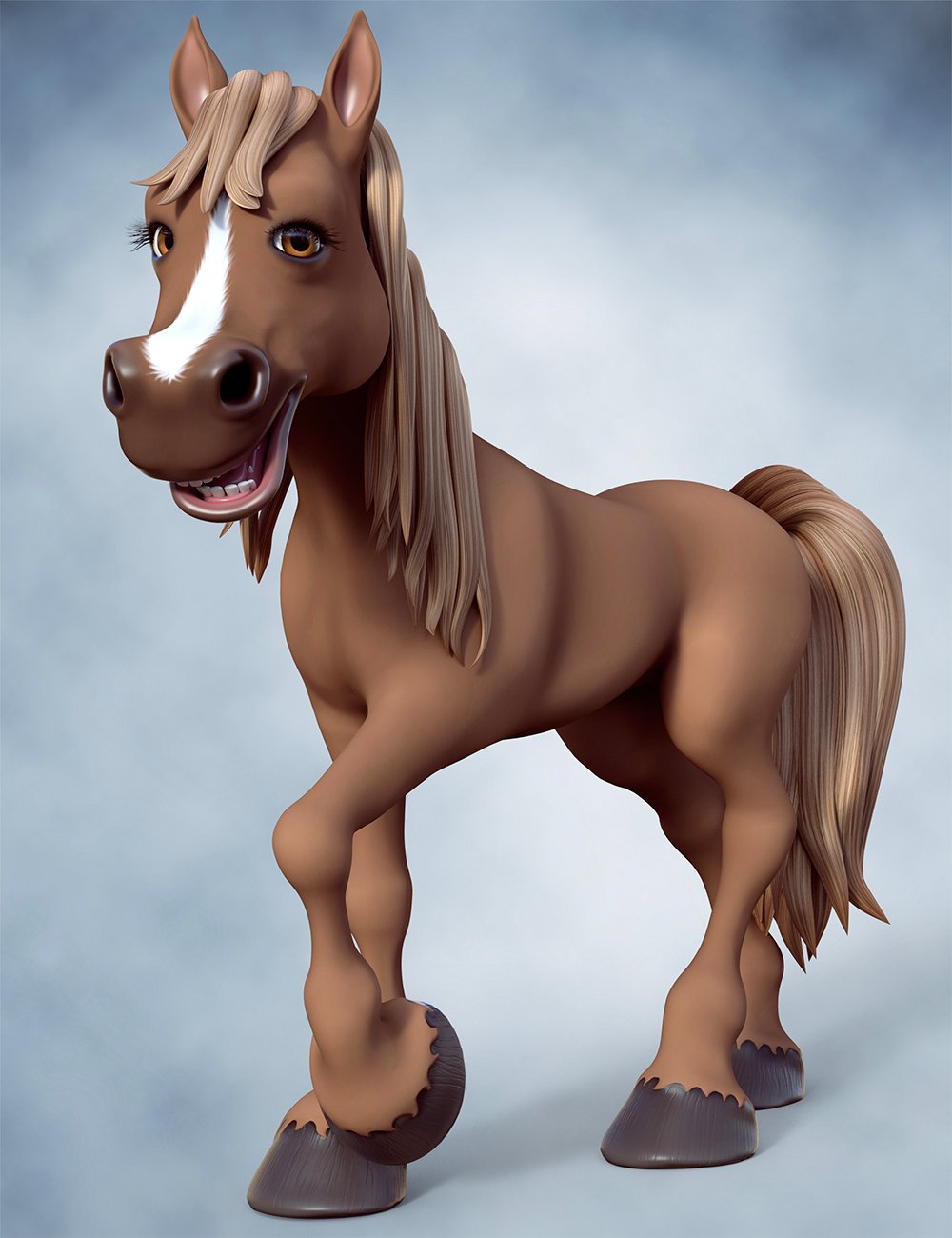 Meet the funniest cartoon horse in all the land! With a goofy grin on his face and a spring in his step, this little guy loves nothing more than galloping around the countryside, stopping only to tell a good joke or two.
He is a master of wit and charm, and he knows how to use them to get what he wants (usually, a big plate of hay and some carrots).
His favorite pastime is making his animal friends laugh with his silly antics and clever one-liners. Whether he's telling a knock-knock joke to a group of cows or doing his best impression of a goat, he always has everyone in stitches.
Despite his goofy demeanor, he is a loyal friend and always there when someone needs him. So why not add him to your 3D library right now?
3DU Toon Horse(.DUF)
Character Preset
Toon Horse Base
Toon Horse Style 01
Toon Horse Style 02
Tail Length
Tail Scale
Tail Style 01
Mane Length
Custom Toon Expression Dials
Expression Afraid
Expression Angry
Expression Laugh
Expression Surprise
Expression Unimpressed
Eyes Closed (Left)
Eyes Closed (Right)
Eyes Angry (Left)
Eyes Angry (Right)
Eyes Sleepy (Left)
Eyes Sleepy (Right)
Eyes Wide (Left)
Eyes Wide (Right)
Eyes Wince (Left)
Eyes Wince (Right)
Eyes Worried (Left)
Eyes Worried (Right)
Mouth Frown
Mouth OH
Mouth OO
Mouth Smile Closed
Mouth Smile Open
Poses
3DU Toon Pose 00 Default
3DU Toon Pose 01 Rearing
3DU Toon Pose 02 Sitting
3DU Toon Pose 03 Standing
3DU Toon Pose 04 Frightened
3DU Apply Better Render settings
Materials Iray
3DU Toon Horse 01 Brown
3DU Toon Horse 02 White
3DU Toon Horse 03 White Spots
3DU Toon Horse 04 Brown Spots
3DU Toon Horse Normals OFF
3DU Toon Horse Normals ON
Textures Include:
12 Texture, Bump, Displacement, Normal, Reflection, Specular, and Transparency Maps (512 x 512 to 4096 x 4096)
Daz Studio Iray Material Presets (.DUF)
---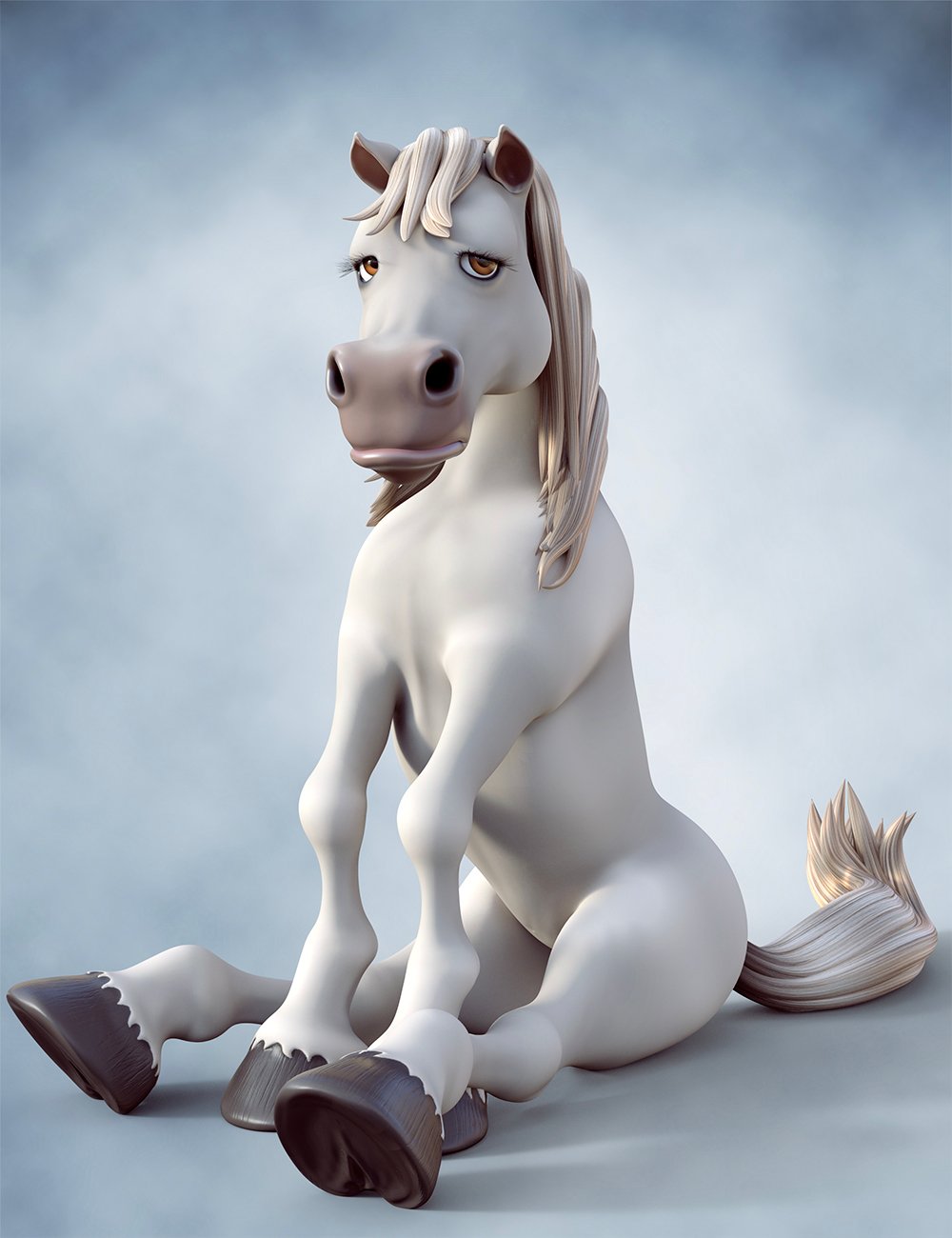 Download from QtyFiles Service
---