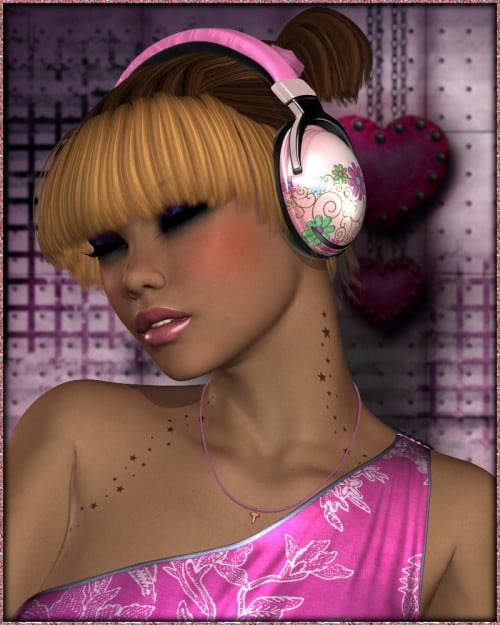 What's Included:
100 gorgeous hair colours ranging from black, to brown, blond to red, and an awesome assortement of fantasy shades for Tuned In Hair in both Shader, and Non Shader versions!
You will also be able to mix and match the hair in several parts to give you more styling capabilities!
NOW for the math!
500 non shader mat poses Hair
500 shader mat poses for the Hair
Mix and Match Touchable Tuned In, in both shader, and non shader mats, include 100 each for Hair colours:
Hair, Bangs, Low-Strands, Tails, Top-Strands.
209 mat poses for the Hair Bands
Touchable Tuned In Hair Band mat poses include:
65 fabric styles
48 glitter styles
48 latex styles
48 velvet styles
80 mat poses for the Headphones
Touchable Tuned In Headphone mat poses include:
32 mat poses for the Headphones, TopHolder, and HolderMetal (applied as one)
48 latex styles for the TopHead
For a package total of 1289 mat poses! The ULTIMATE Mix n Match!
So Go Ahead . . . Mix it Up, and Have Fun!
NOTE: The NON SHADER HAIR mats in this pack are basic nodes, and have been reported to work in DAZ|Studio.
The SHADER HAIR mats, and any props or accessories, often use complex shaders and may not work in Daz|Studio.
SORRY, I do not offer Daz|Studio support.
| Required: | Link to post: |
| --- | --- |
| Tuned In | https://3d-stuff.community/catalog/tuned-in/ |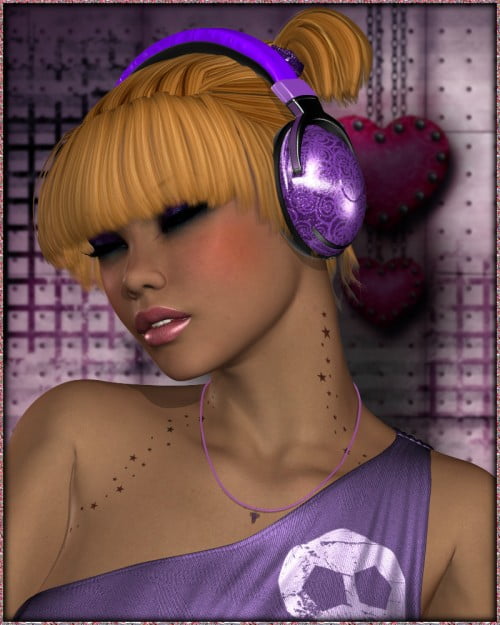 ---