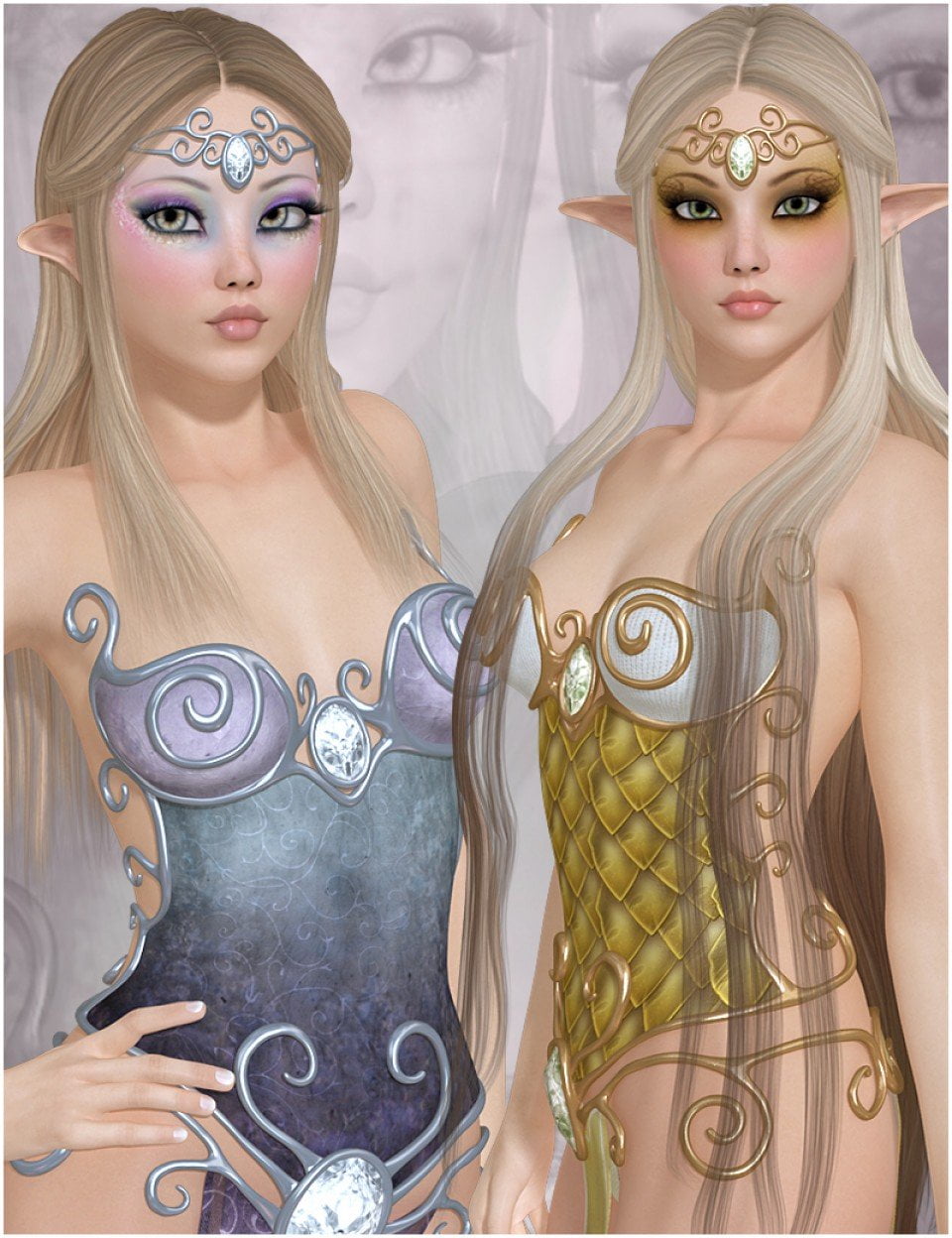 170 IntoXicating textures with added hand painting to ensure the best quality. Includes a variety of natural and fantasy colors, allowing you to capture any look.
Get a new look from this gorgeous hair! Inspired by the Lorella Outfit, a new shorter trans map is included as a bonus for all options. Now all your fantasy characters can show off their favorite outfits while still having their long and luxurious hair!
The ultimate hair texture package at a price you can afford!
Notes
This product includes:
1 DSON Core Installer
1 Poser Core Installer
Compatible 3D Figures Genesis
Compatible 3D Software DAZ Studio 4.6, DAZ Studio, Poser
What's Included & Features
ToXic Branwen for Branwen Hair
Color Options:
Browns
Blacks
Reds
Greens
Blues
Pinks
Purples
Blondes
Color Blends
170 Full Hair Materials with Short Transparency
170 Full Hair Materials with Original Transparency
Textures Include:
1 Transparency Map (2000 x 3000)
90 Texture Maps (1500 x 1500)
172 Texture, Bump and Specular Maps (1333 x 1200)
Poser Material Poses (.PZ2)
DAZ Studio Material Presets (.DUF)
Download from QtyFiles Service
---