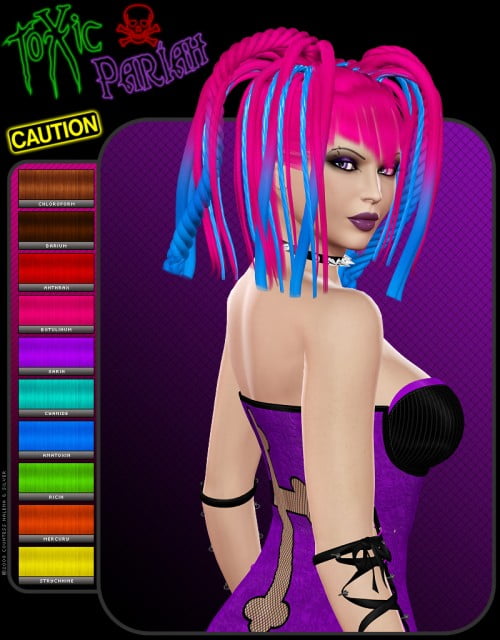 Whether your looking for Realisitc, Fantasy, Gothic, Sexy, Extreme or Everyday
Colors, they are all here! You literally have thousands of options for your
rendering needs. The colors include ranges from Naturals to Pastels to Neons
to Darks. The Ultimate hair package at a price you can afford!
Your runtime will never be the same!
We hope you have as much fun with them as we did creating them!
This set includes 100 textures plus 18 Latex Shaders for
the Hair Base and all 5 Prop extensions for a total of
708 Mat Poses to apply all options!
---