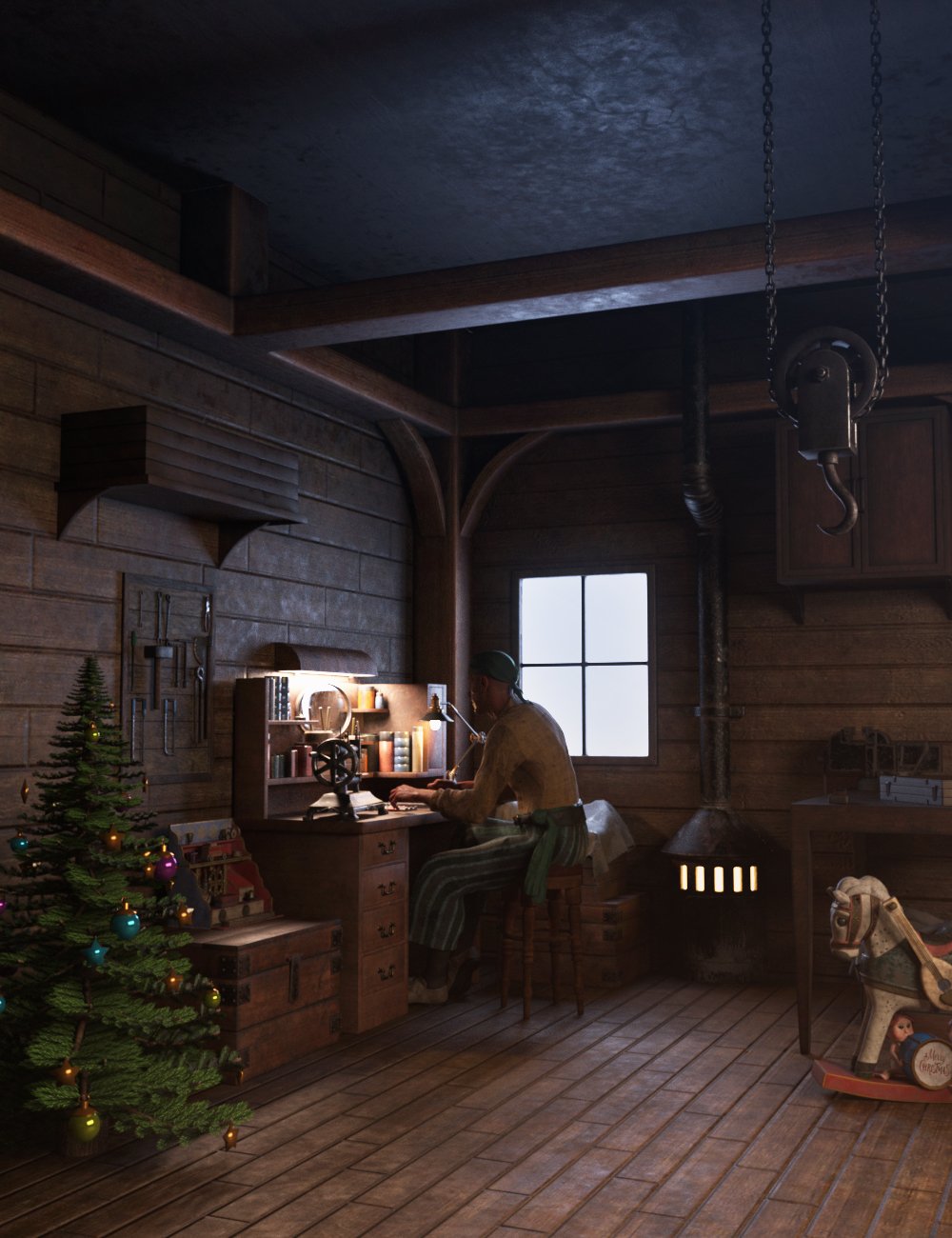 ---
It's the Christmas season and the Toymaker is busy finessing his crafty wooden toys.
The set comes with more than 45 props including a nutcracker, rocking horse and other toys and tools. The set has individual walls and ceiling to customize the scene your way. The set also comes with a full complete loadout.
Get this set for your Christmas theme renders.
Toymaker Workshop: (.DUF)
Toymaker Workshop Complete
Zero Props:
Axe
02 Box
02 Brush Stand
04 Can
Case
02 Chisel
Christmas Tree
Crate
Cupboard
05 Cylinder
Desk
Fireplace
Hacksaw
Hammer
Joint Pliers
Lamp
Light
Mirror
Nutcracker Toy
Plane
Plier
Pully
Ring Spanner
Rocking Horse
Screwdriver
Sewing Machine
Shelf
Stool
T Spanner
Table
Tape
Tool Board
Tool
Toy Box
Trunk
Wrench
Textures Include:
111 Texture, Bump, Normal, Roughness, Metallic, and Opacity Maps (4096 x 4096)
---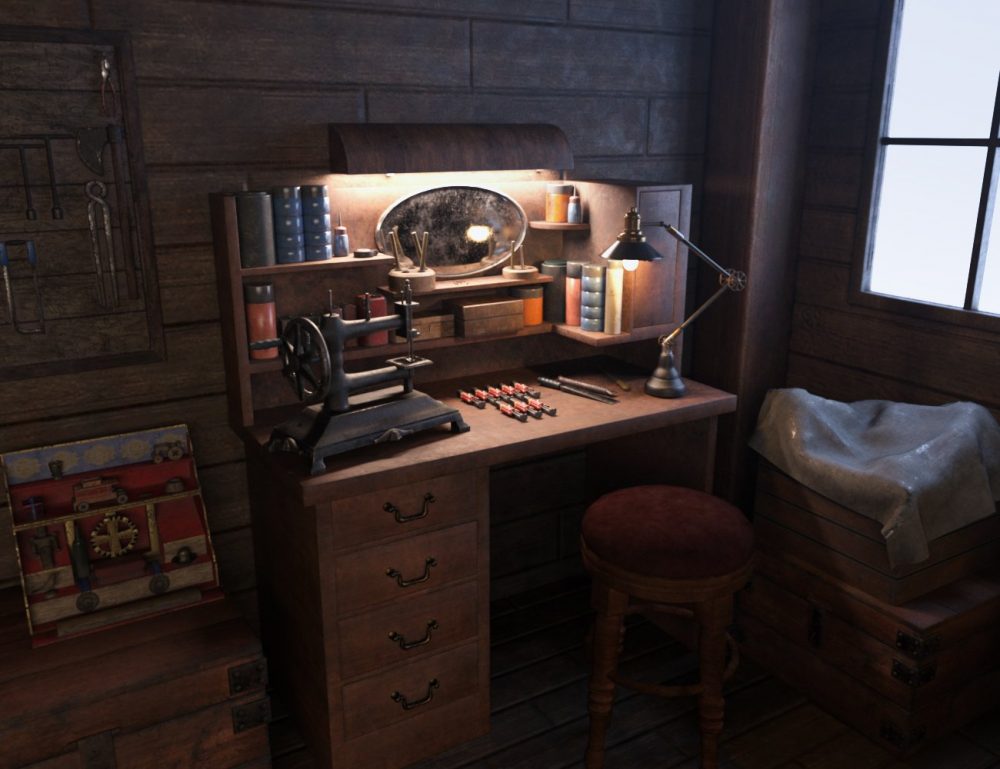 Download from QtyFiles Service
---