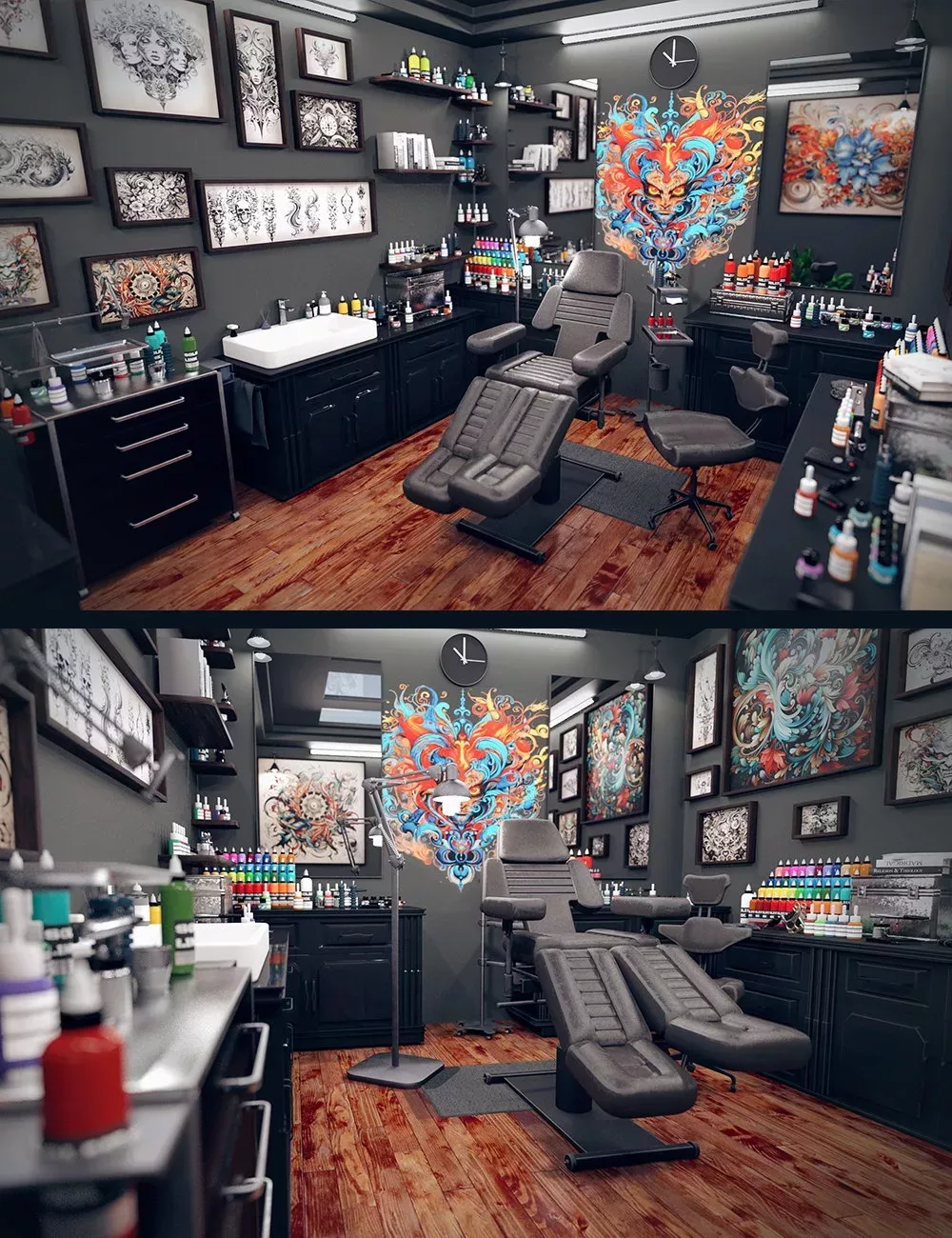 Have you ever wanted to go to a trendy tattoo shop with your friend?
Trendy Tattoo Shop is exactly the perfect set for this. it is built with realistic textures.
It includes the tattoo shop room, all kinds of tattoo tools, guns, ink bottles, a tattoo workstation, and chairs in the scene. All are ready to render in Iray.
The preload scene also features materials, lights, and camera angles.
For those who like the summer vibe scene, The Summer Italy Street is a must-have.
You'll love the vacation vibe you get with this set!
Trendy Tattoo Shop: (.DUF)
Scene Subsets:
TTS 0Trendy Tattoo Shop Preload Scene
TTS Tattoo Station Group
TTS Wall Deco Group 01
TTS Wall Deco Group 02
TTS Wall Deco Group 03
Props:
TTS Books 01
TTS Books 02
TTS Carpet
TTS Chair
TTS Ink Bottle Rack
TTS Lamp
TTS Large Bottle
TTS Large Ink Bottle 01
TTS Large Ink Bottle 02
TTS Large Ink Bottle 03
TTS Large Ink Bottle 04
TTS Plant 01
TTS Plant 02
TTS Plant 03
TTS Sink Table
TTS Small Ink Bottle 01
TTS Small Ink Bottle 02
TTS Small Ink Bottle 03
TTS Small Ink Bottle 04
TTS Small Ink Bottle 05
TTS Small Ink Bottle 06
TTS Small Ink Bottle 07
TTS Small Ink Bottle 08
TTS Small Ink Bottle 09
TTS Small Towel
TTS Table 01
TTS Table 02
TTS Table 03
TTS Table 04
TTS Tattoo Chair
TTS Tattoo Pen 01
TTS Tattoo Pen 02
TTS Tattoo Pen
TTS Tattoo Room
TTS Tattoo Tool 01
TTS Tattoo Tool 02
TTS Tattoo Tool 03
TTS Tattoo Workstation
TTS Tissue Paper
TTS Tool Box
TTS Tool Rack
TTS Wall Frame Large 01
TTS Wall Frame Large 02
TTS Wall Frames 01
TTS Wall Frames 02
TTS Wall Frames 03
TTS Wall Frames 04
TTS Wall Shelf 01
TTS Wall Shelf 02
TTS Wall Shelf 03
TTS Wall Shelf 04
TTS Wall Shelf 05
TTS Wall Shelf 06
TTS Wall Shelf 07
Materials:
TTS Trendy Tattoo Shop All In One Material Preset
TTS Trendy Tattoo Shop Emissive Off
TTS Trendy Tattoo Shop Emissive On
Textures Include:
80 Textures for Bump, Metallic, Normal, Specular, and Transparency Maps (4096 x 4096)
Daz Studio Iray Material Presets (.DUF)
---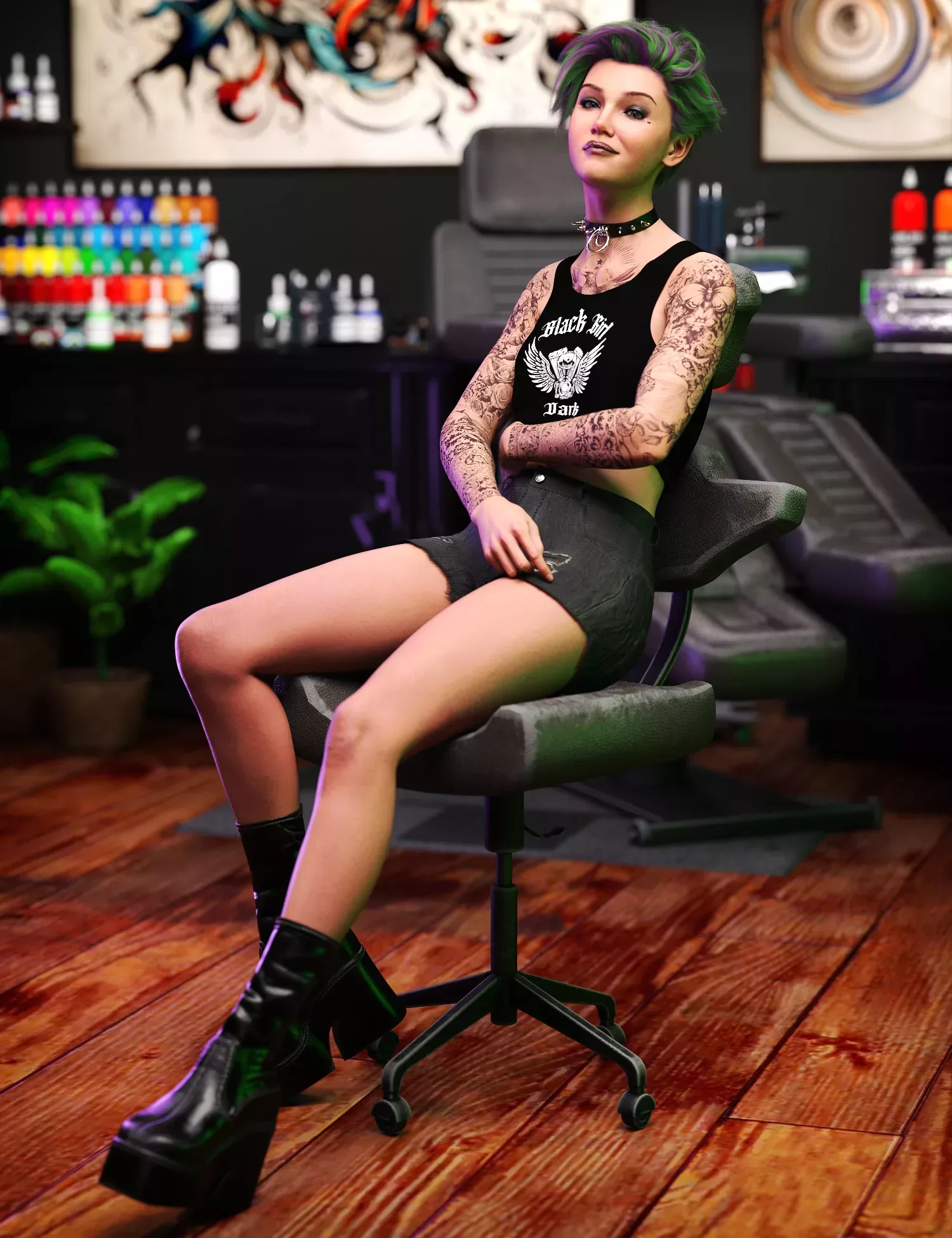 Download from QtyFiles Service
---