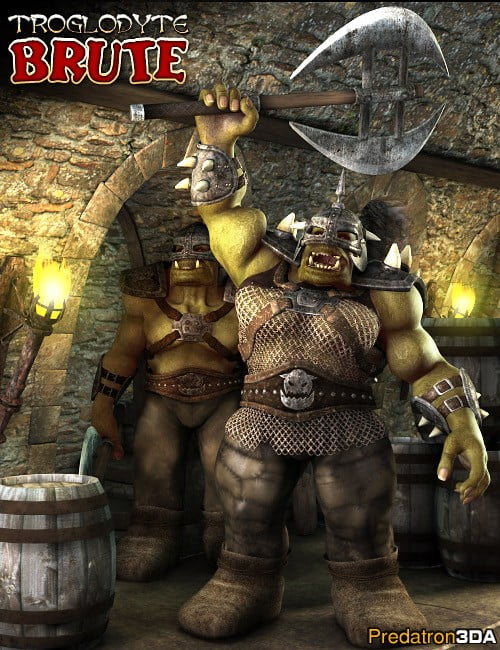 Introducing an highly detailed armour and morph set for Predatron's Troglodyte.
The Brute injection morph really beefs up the figure into a tough and menacing character. The Armour set comprises of seven individual conforming clothing items, each available in both high and low resolution. There are two full figure CR2's with all the clothes conformed and Brute morphs included, this saves time when building your character, however the base Troglodyte will need to be purchased separately.
There are morphs included for the Helmet, Bracers, Belt and Pauldrons that will hide various parts, such as horns, spikes, emblems, etc. This gives you lots of versatility to create different looking figures. Plus there are morphs in each of the clothing items that will work with those included the base Troglodyte.
Each clothing item comes with two texture versions, and those are also available in high and low resolution, giving you lots of options to build a Troglodyte army that is easy on resources.
Two new hand weapons are included, a Double Headed Axe based on the one found in the War Stuff set, and a Mace. Again these have mesh and textures in high and low resolutions.
As well as the Brute injection morph, there is another to hide the ears for better fitting of any helmets.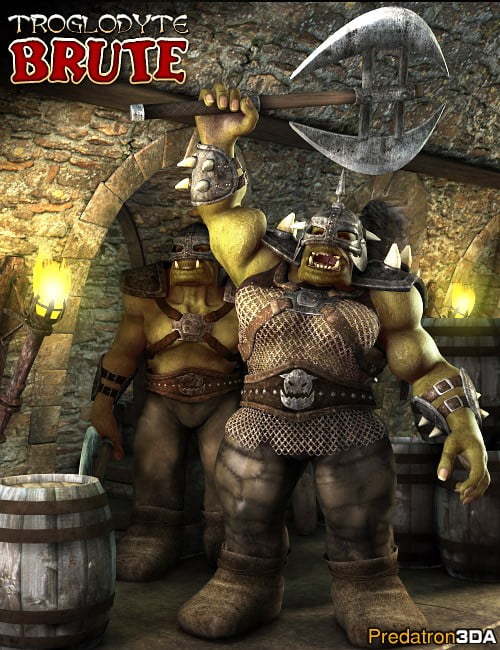 ---