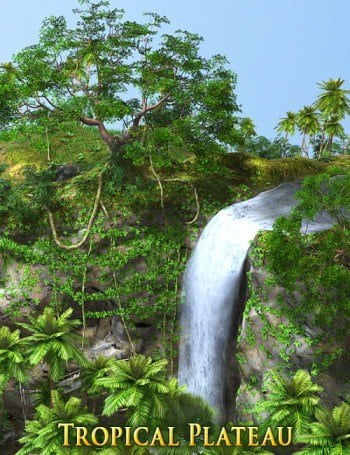 At the waterfall appeared a powerful source of underground water. It can be reached by bypassing the plain or by climbing the cliff path near the ledges. Climb the rock to see the source of water, the plain and mysterious cave entrance. There you can hear the sound of the waterfall that always runs forward in search of new adventures.
The tropical landscape is becoming more and more immense. This addition continues into the territory of Tropical Quest and unites the output from the Tropical Cave, which combine to make one great scene. Tropical Plateau gives a great diversity of landscape, opening up many new places and increasing opportunities for your camera.
If you use Tropical Plateau without additions you will have access to side views of rocks, the top source of water and some parts of the plains. And of course everywhere will be flourished with palms, trees, plants, stones, etc.
In addition to the standard materials this pack also contains advanced materials, light settings and camera setups. Promo images were made in DAZ Studio 4, using the standard features.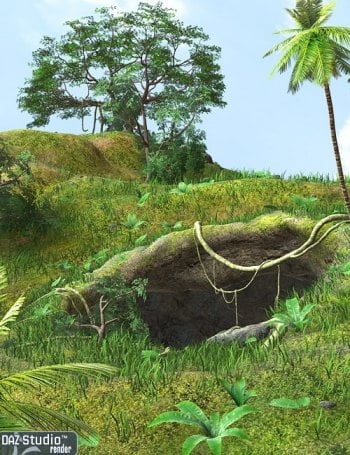 Download from QtyFiles Service
---