TRU Textures – Seamless Glass Block Textures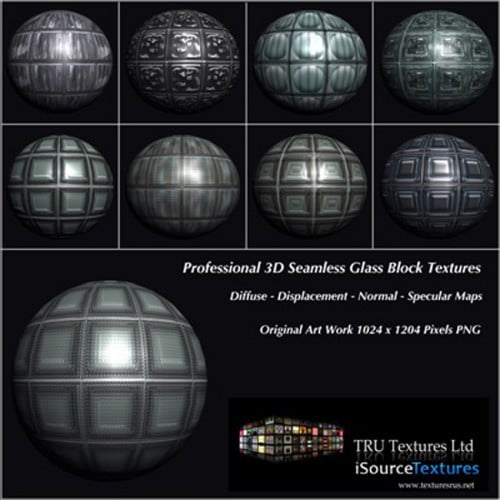 iSourceTextures with TRU Textures Ltd Presents
Seamless Glass Block/Brick Textures. 10 Seamless square glass brick/block textures. Available as semi sheer 2D textures and opaque diffuse with coordinating displacement, normal and specular maps. A total of 50 texture maps in total.
Perfect for use in contemporary internal architectural scenes and layouts such as offices, bathrooms, studio or hospitals. Size 1024 x 1024 pixels. PNG File Format. Seamless on all four axis.
Initially created for use within Game engines, these textures would also be perfect for use in 3D models, props or scenes of architectural structures and backgrounds.
A "must have" collection for any serious 3D or 2D artist.
With several years in the commercial game texture industry, many of isourcetextures collections are made from photographs from our own stock site and edited in Adobe Photoshop.
Original photographs taken with a professional SLR digital camera and hand edited in Photoshop CS4. Lots of time and attention spent on the seamless detailing by removing light gradients and natural weathering artifacts ensuring textures tile flawlessly.
Perfect for games developers, 2D and 3D props and scenes. Can be used as a texture resource providing the end product does not allow for easy extraction of the original texture.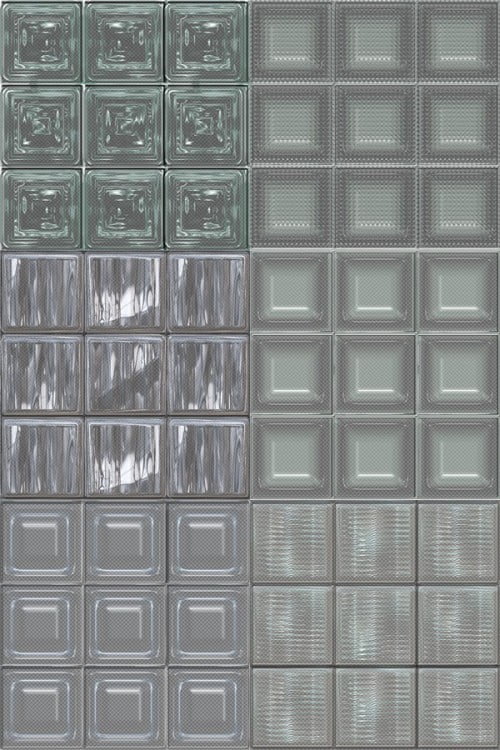 ---