This TV Studio has three Scenes, Gameshow, Music and News Scene.
All parts can be combined freely and are coordinated. This makes the work very easy.
Also involved are poses for V4 and M4. High detailed parts and tetxtures make it look very real. Just want to do the right thing for someone of the scenes with a TV Studio.
This package contained:
2 Backplane's
1 Sideplane with Technic room
1 Devices for Technic room
1 Keyboard for Technic room
1 Floor
1 Gameshow scene
1 News scene
1 Musicscene
1 Chair
2 Camera's with Morphs
1 Special Camera for V4 with Morphs
1 Pose for V4, 1 Pose for M4
1 Light stage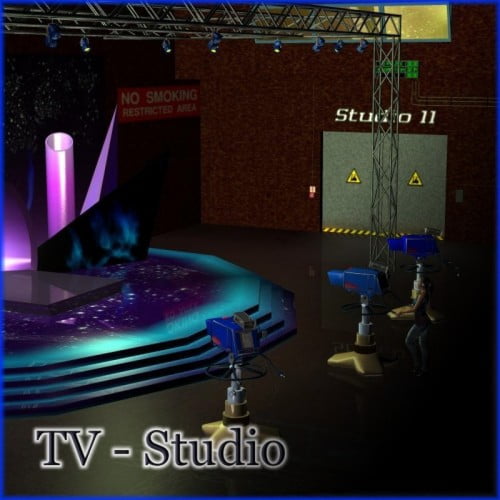 Download from QtyFiles Service
---