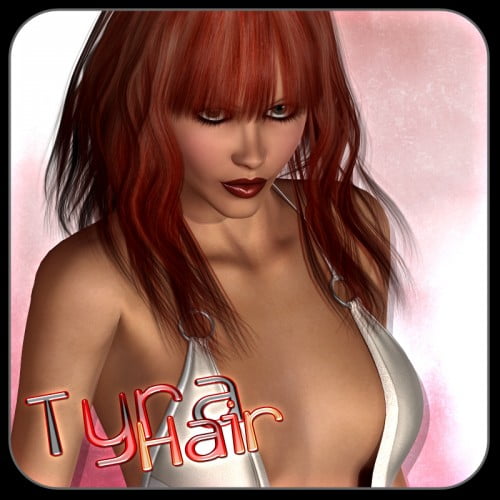 Volume on the heads!
Tyra Hair is here to put your Vickies in the limelight!
Tyra Hair is a hi-quality, easy-to-use hairstyle with 34 morphs for adjusting, styling and special effects. This package comes with 10 hi-res and photorealistic textures with detailed transmaps. This hair has been created to give you different possibilites of short and long styling. The hair loads short and sleeky and with the included morphs you can lenghten it and add curly style!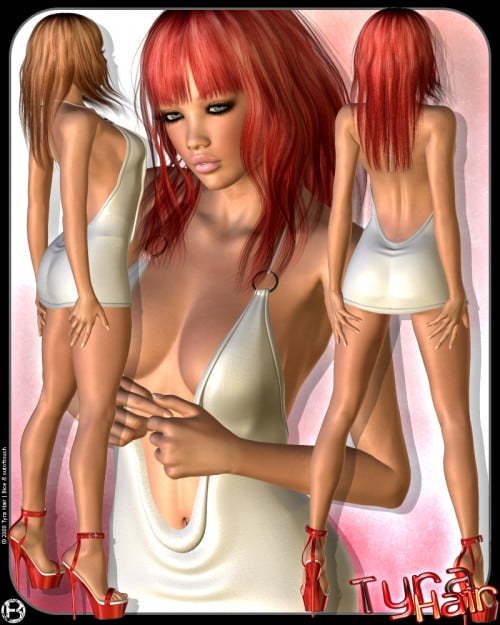 ---