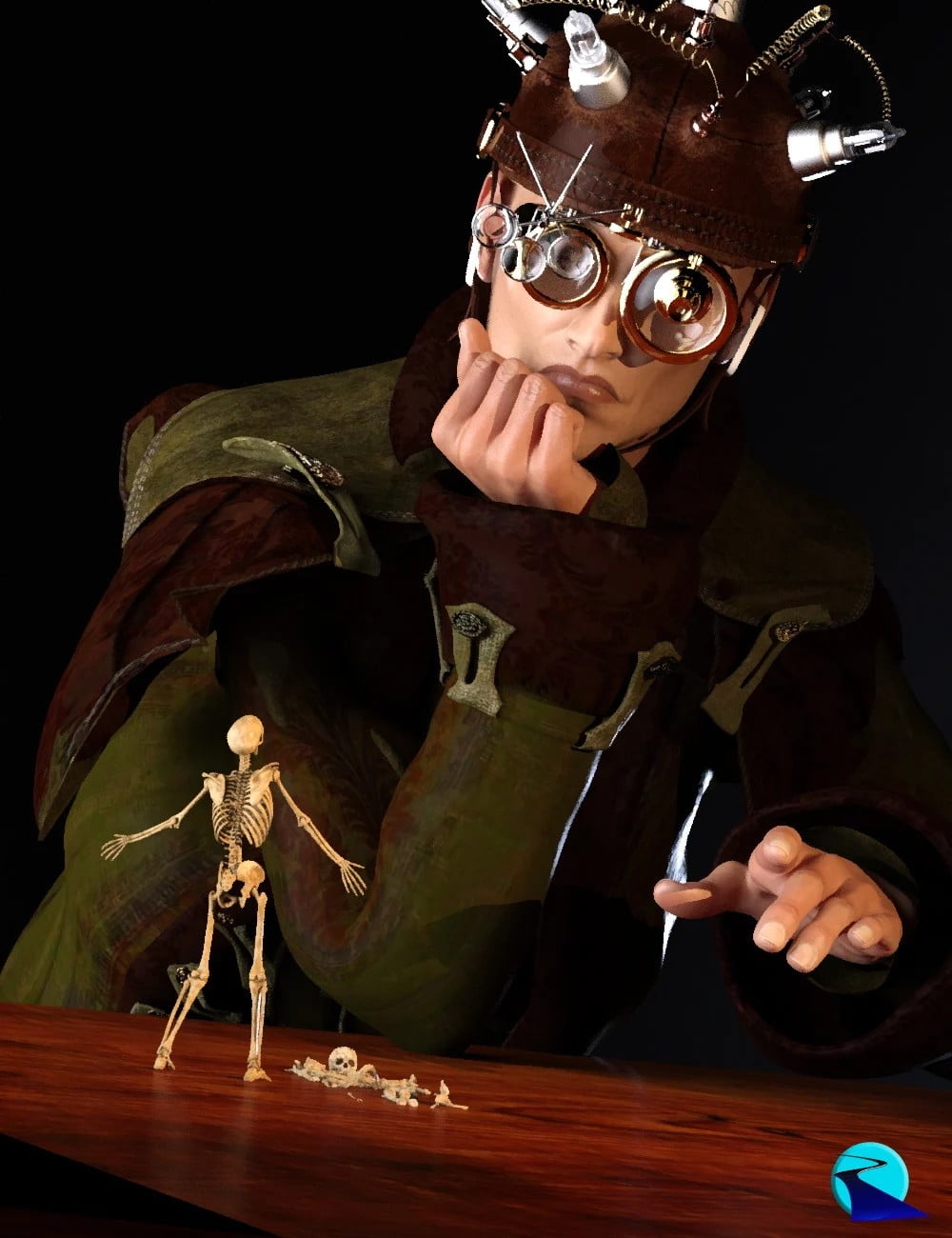 ---
Updated 2023-04-27
Added Support for Genesis 9
Improved IncludeFile function to find files faster
Improved speed slightly for zeroing bones
Have you ever been posing a character, combining poses, etc, and things start to go wrong? No matter what you do that hand pose won't unbend so you can change it? Are you forced to finally zero out the figure entirely just to get the poses to reset, wasting tons of work? Then Ultimate Zero is for you!
Ultimate Zero FIXES the hard to find pose issues caused by the combination of POSE PROPERTIES and bone TRANSFORMATIONS. Gain perfect control of zeroing out any body part or selection. Ultimate Zero will zero the bones, ignoring or respecting locks (it is up to you), and even zeroing out associated pose properties while leaving the rest of the bones alone!
Eliminate menu scrolling/trying to find what pose property is doing what – Ultimate Zero is great for complicated expressions where there's some partially-dialed-in-pose-parameter that won't go away, or a left over "gun pose" and some fingers won't unbend… Fists that have limits and the hand never properly closes or opens… Eyes that won't reset unless you kill the entire head and start over…
Ultimate Zero Figure and Ultimate Zero Selected will work with any figure in Daz Studio. Other scripts such as Ultimate Zero Hands or Ultimate Zero Lower Half look up specific bone names automatically and are designed to be compatible with Michael 4/Victoria 4 to Genesis 8 (though they will work with many other figures that use the same bone names).
BONUS: Includes 2 scripts to turn on or off the locks for the selected node(s) and their children as well as a script to install the scripts as custom actions in the Daz Studio menu.
---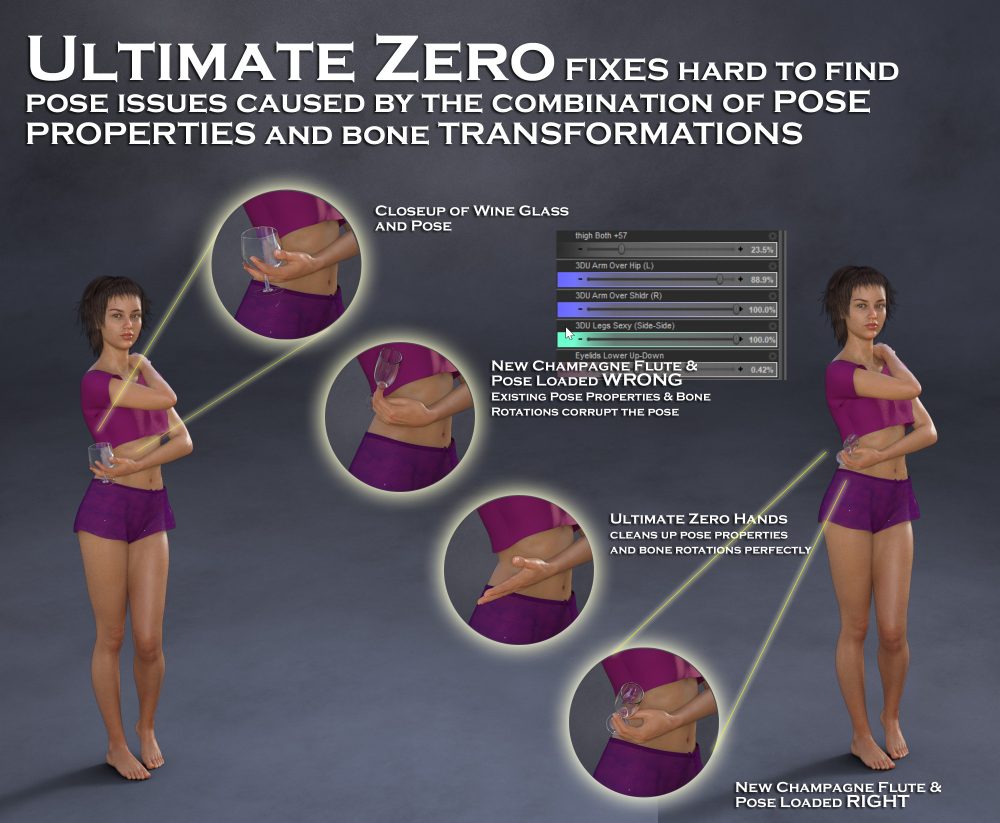 Download from QtyFiles Service
---