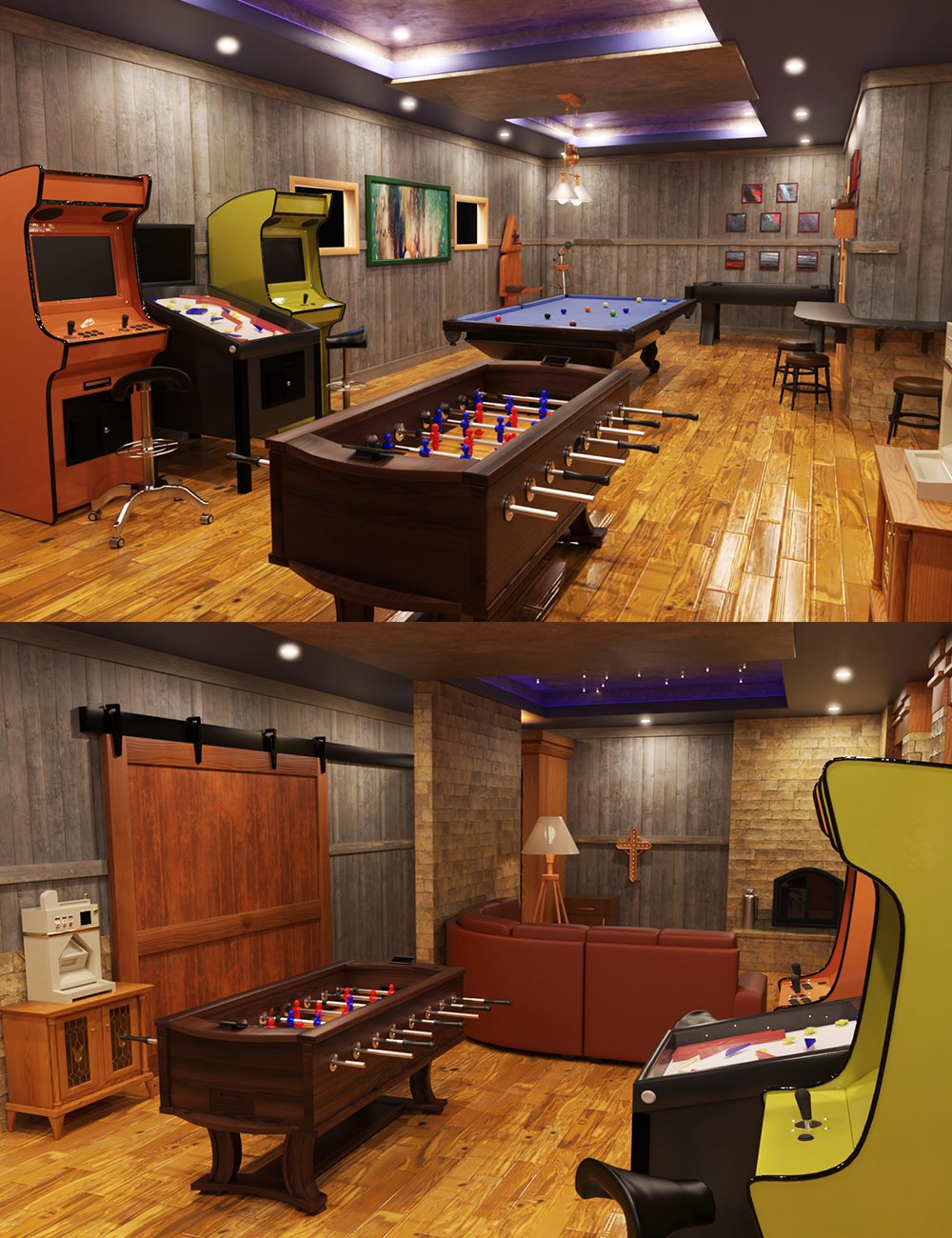 There is always a place for you to hang out with your family or friends in the Underground Game Room!
This space provides multiple games, including classic arcade games, a billiard table, and a soccer game table.
It also has a comfortable sofa set with a huge television and a bar to serve up your favorite drinks!
Note: These are Iray materials.
Underground Game (.DUF)
Props:
Arcade Machine 01
Arcade Machine 02
Billiard Table
Books
Cabinet
Ceiling
Center Table
Chair
Cuckoo Clock
Door East
Door West
Drawer 01
Drawer 02
Drop Light
Floor
Frame Big
Frame Horizontal
Frame Mix
Frame Small Square
Frame Square
Gaming Machine
Kitchen Cabinet
Mini Clock
Old Fire Extinguisher
Oven
Pinball Machine
Pool Cue Stand
Popcorn Machine
Sliding Door
Slot Machine
Soccer Game Table
Sofa
Stairs
Stand Lamp
Stool Chair Long
Stool Chair Short
Telephone Booth
Telescope
Television
04 Walls
Wood Log
Textures Include:
100 Texture, Normal, and Transparency Maps (500 x 500 to 4096 x 4096)
Daz Studio Iray Material Presets (.DUF)
---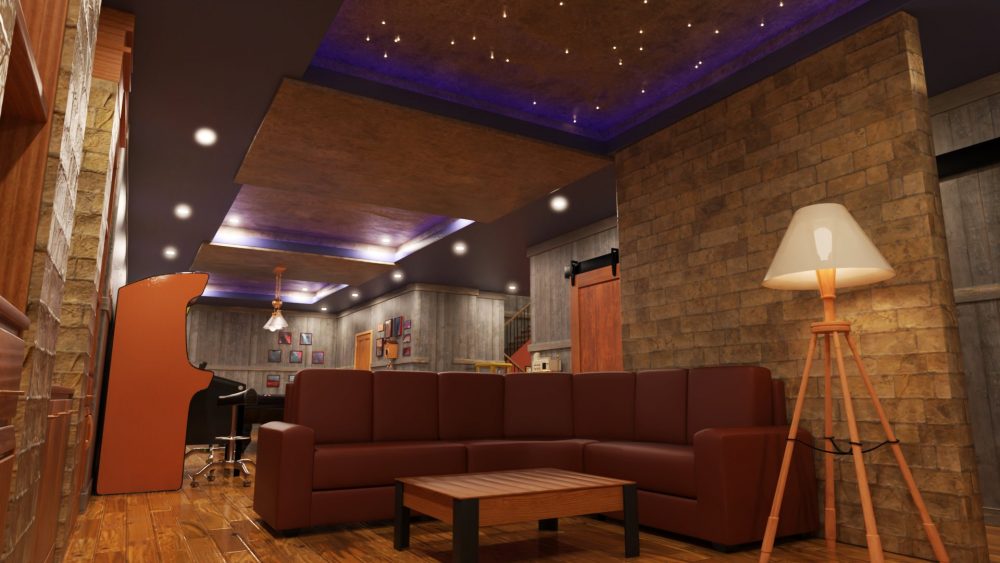 Download from QtyFiles Service
---