Unicorn Jewelry for Genesis 8 Female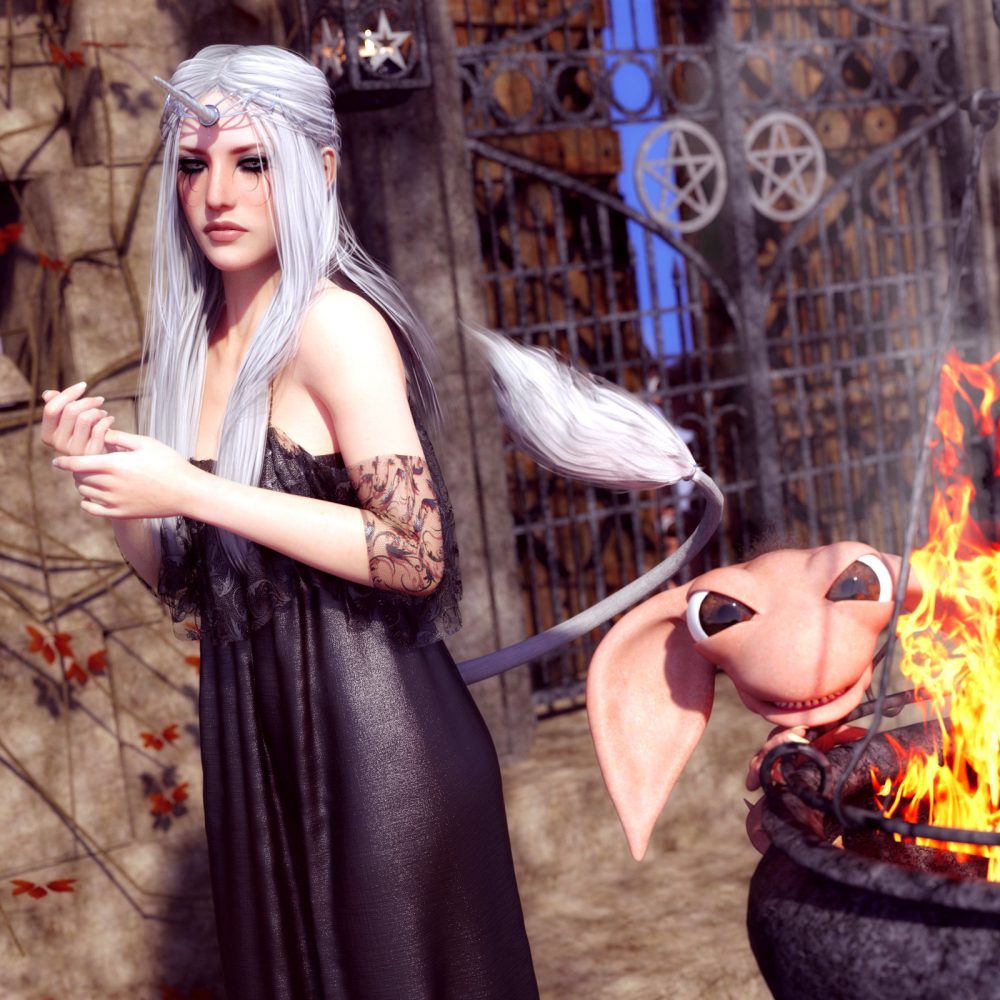 Unicorns symbolize the pureness, the innocence and life.
If the last unicorn dies, the world will sink in chaos and the evil wins. With this fantasy jewellery,
fragile and fantastically made, every Genesis 8 character will evolve into a guardian of unicorns.
She herself will become a fantasybeing, through the tail included in every set.
The unicorn crown comes in 12 main colours, 14 flowercolours an different colours for the horn.
Each part of the crown can be assigned another colour. The tail come sin 4 colours.
Included in the set is a stonebench and 10 poses an mirrorposes for the character and the tail.
Make a mystical fantasypicture and create a guardian of unicorns with this fantasy props.
Unicorn Crown
morph list:
Unicorn
behind
l side
r side
scale
up front
FHMExpandAll
Unicorn Tail G8F
morph list:
bendel
swing down
swing down 02
swing down 03
Tail 01
Tail 02
Twist
side
Hip fornt
Pose 1
Pose 2
Pose 3
Pose 4
Pose 5
Pose 6
Pose 7
Pose 8
Pose 9
---
Download from QtyFiles Service
---