Up 2 No Good Prop and Poses for Genesis 9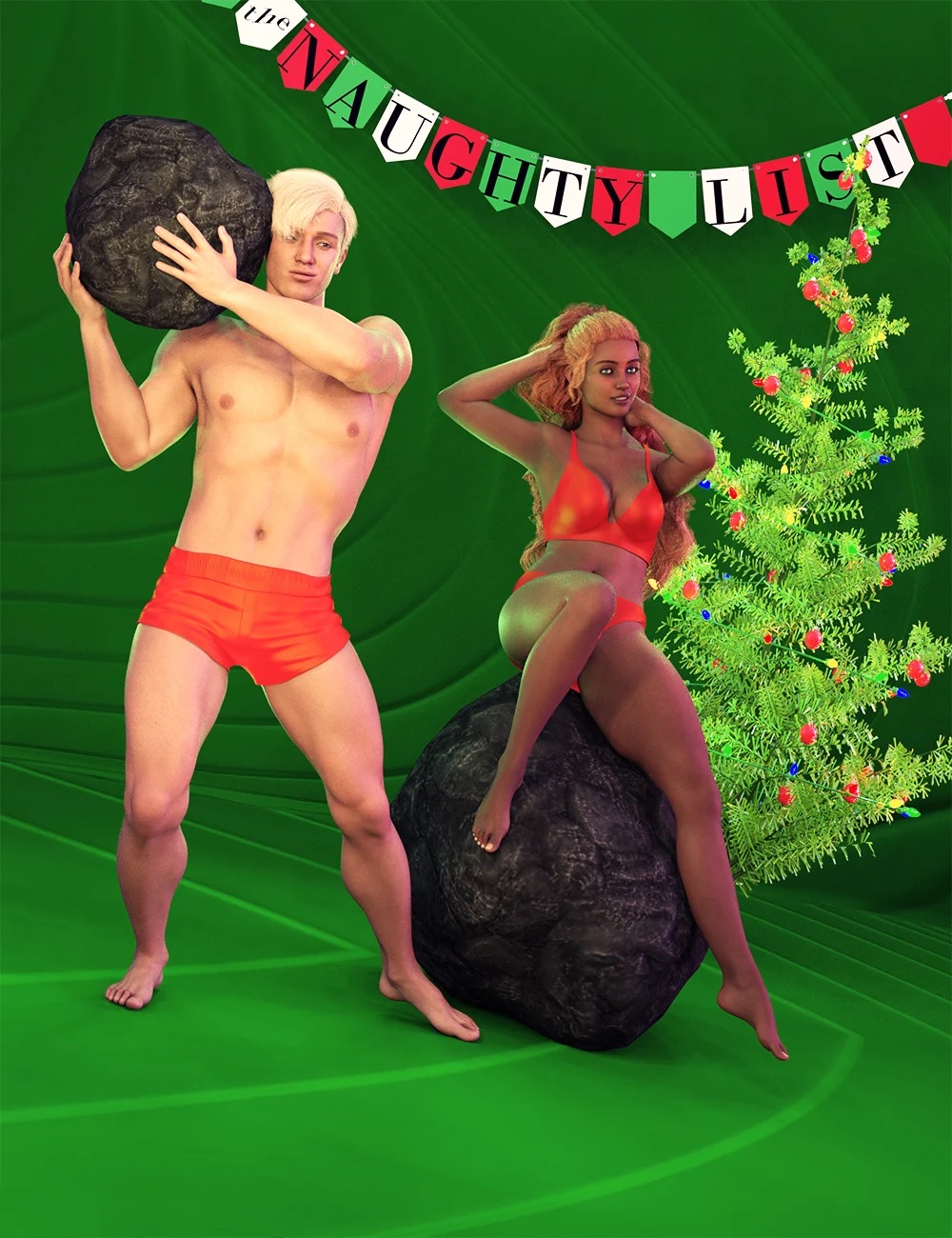 ---
Up 2 No Good Prop and Poses for Genesis 9
Have you been up to no good this year? Feeling more naughty than nice? Don't let Santa give you a lump of coal. Get one from FeralFey and Orestes Graphics instead!!
The Up 2 No Good Prop and Pose set includes a digitally recreated 3D lump of coal that has been textured for maximum realism. Plus, there are a couple of pinup poses and expressions to leave a nice smile on your lips. Each pose has a preset for the Genesis 9 Base, feminine base, masculine base, Michael 9 shape, and Victoria 9 shape. The expressions work on any of the Genesis 9 shapes.
Happy holidays from Orestes Graphics and FeralFey!!!
What's Included and Features
Up 2 No Good Prop and Poses for Genesis 9 (.DUF)
Poses
10 total wearable preset/Poses
Expresions
Default – return to zero expression pose
Sweet Smile
Sultry Smile
Props
Lump of Coal
Supported Shapes
Genesis 9 Base
Genesis 9 Feminine
Genesis 9 Masculine
Victoria 9
Michael 9
Textures Include
04 Diffuse, Normal, Height, and Roughness Maps (1024×1024)
Daz Studio Iray Material Presets (.DUF)
Notes
This product includes:
1 DSON Core Installer
---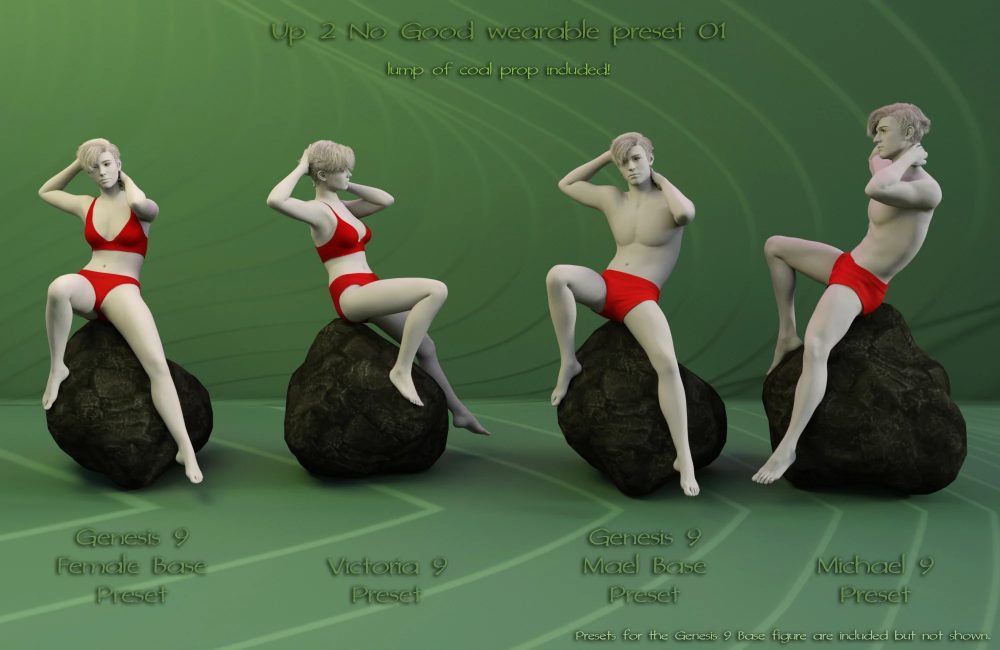 ---