Feel the full outdoor life but from great comfort in the Upscale Home! An "L" shaped home spread wide and deep into a hill creating 2 levels.
Its large windows allow you to look inside and out at the same time so you're not limited to one viewpoint. Rooms include a lounge, dining, kitchen, bathroom, 3 bedrooms (1 ensuite with closet), wide garage and a downstairs lounge/kitchen/bathroom with an additional study.
-Separated walls for easy camera angles
-Loads of interactive props
-A Pre lit file to get you started
-Scene builder for loading the house in parts
-Optimized geometry to save PC resources
The garage may only have 2 parking spots but features a car lift in either entrance allowing 4 cars to fit for those wealthy characters.
Note that good PC specs are recommended as there are more than 200 items in this product, and that excludes the trees since they're mostly merged together!
---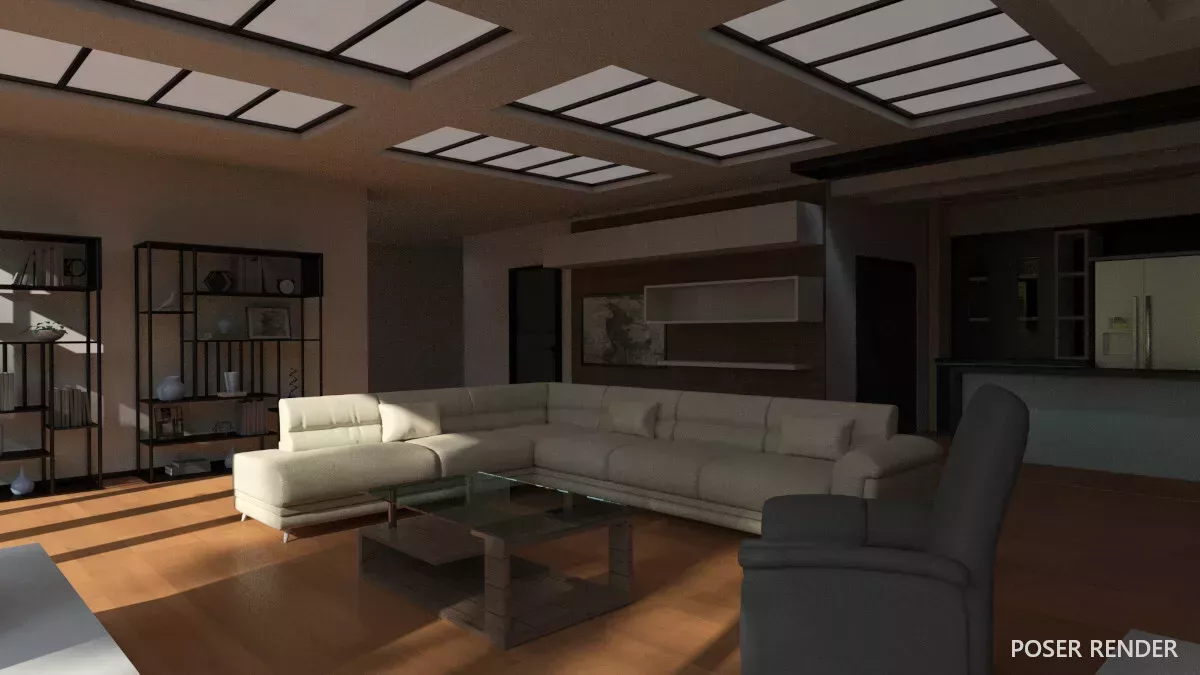 Download from QtyFiles Service
---