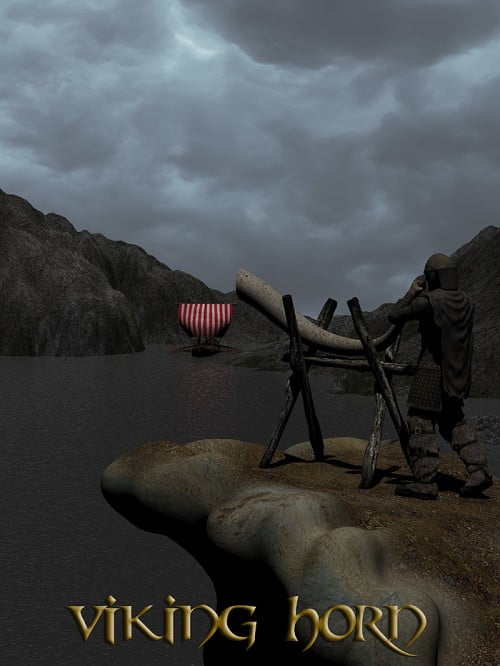 The Viking Horn is a free add-on to our Viking them range.
The Viking Horn is a stand-alone pp2 prop, that adds a perfect finishing touch for renders showing returning or departing Vikings. With high quality geometry and textures, this intriguing prop can also find a home in any Fantasy render as a warning or greeting.
The horn is mounted on a wooden frame, atop a rocky ledge.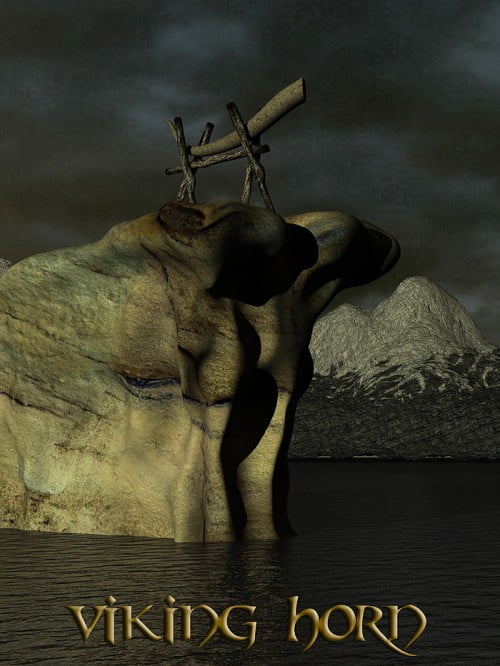 ---