Vintage Fabric Iray Shaders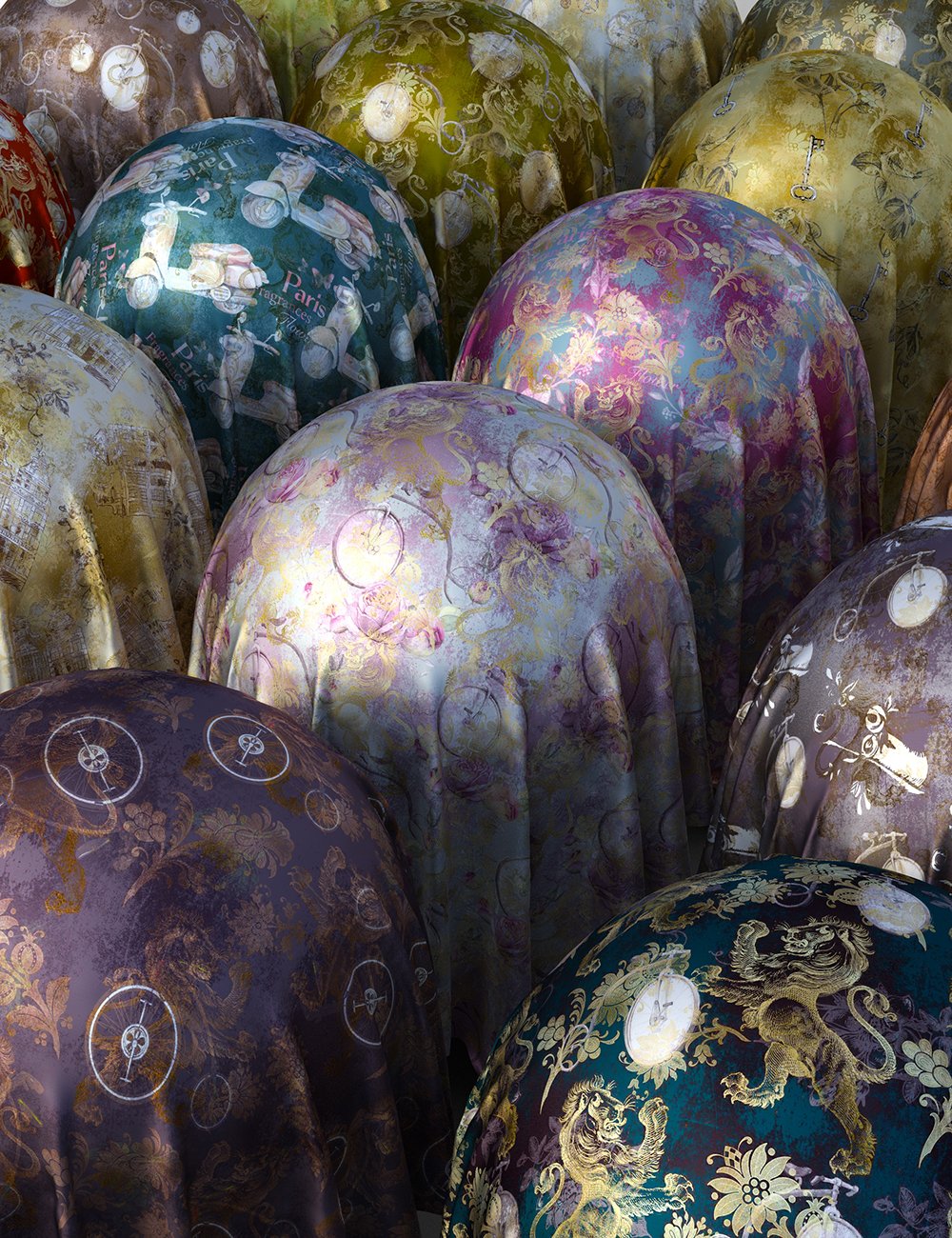 ---
Custom-made, vintage-inspired fabric in luxurious silk is a must for your garments. The Vintage Fabric Iray Shaders are made from vintage designs with delicate bicycle designs in gorgeous colors.
This set includes 30 high-quality shaders in beautiful and rich colors. There are 40 plain silk materials that are color-coordinated and can be used to mix and match with the patterns. This set is ideal for vintage clothing, romantic tops, steampunk themes, or any fabric that needs a silk finish.
This is a Merchant Resource and can be used to create your own products for resale. Default tiling is at 4. For the promos, a default of 1 has been applied to show the pattern. Experiment with the tiling options to create different effects.
Add this beautiful set of Vintage Fabric Iray Shaders to your collection and be ready to impress.
---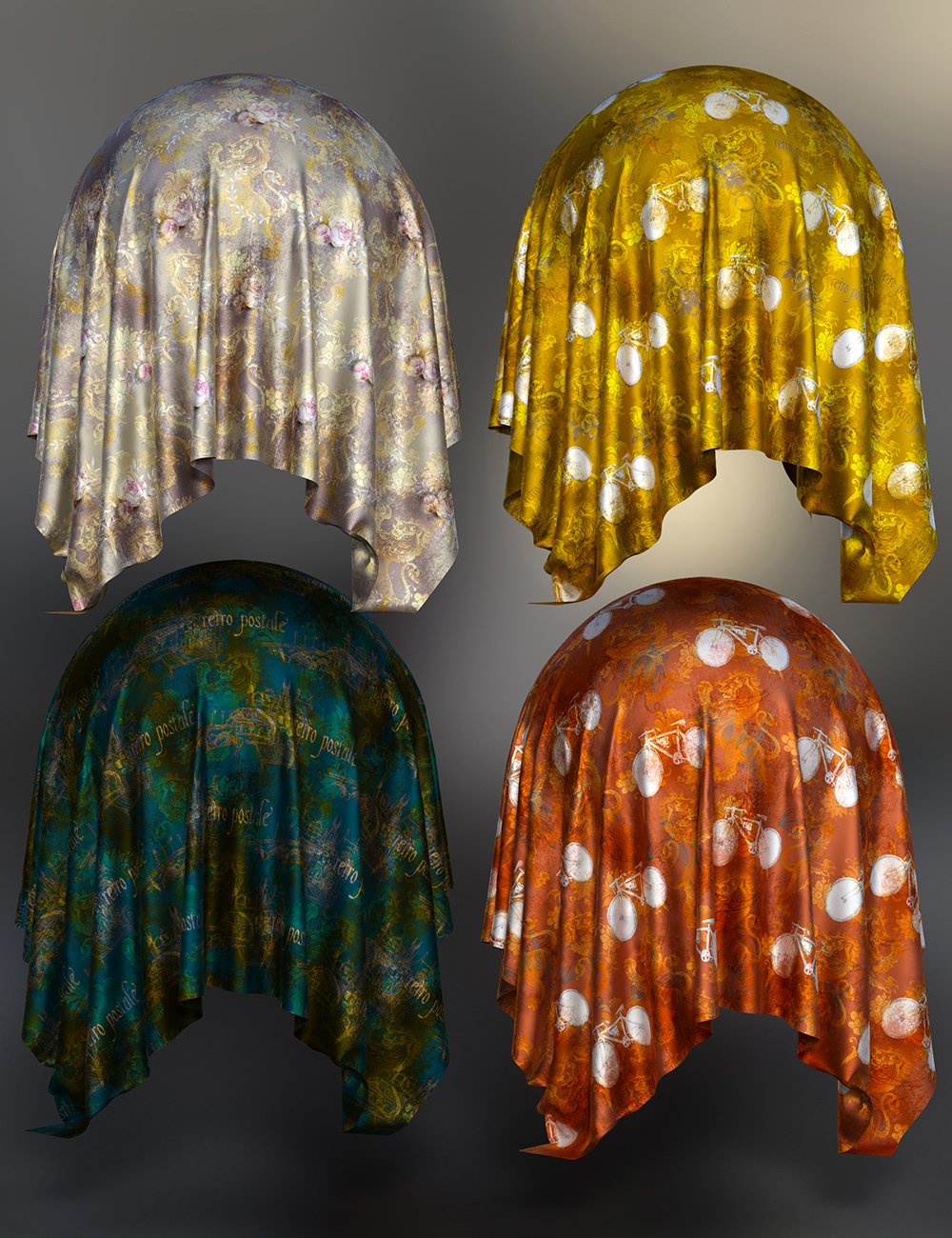 ---