Vintage Sleigh Iray Textures Addons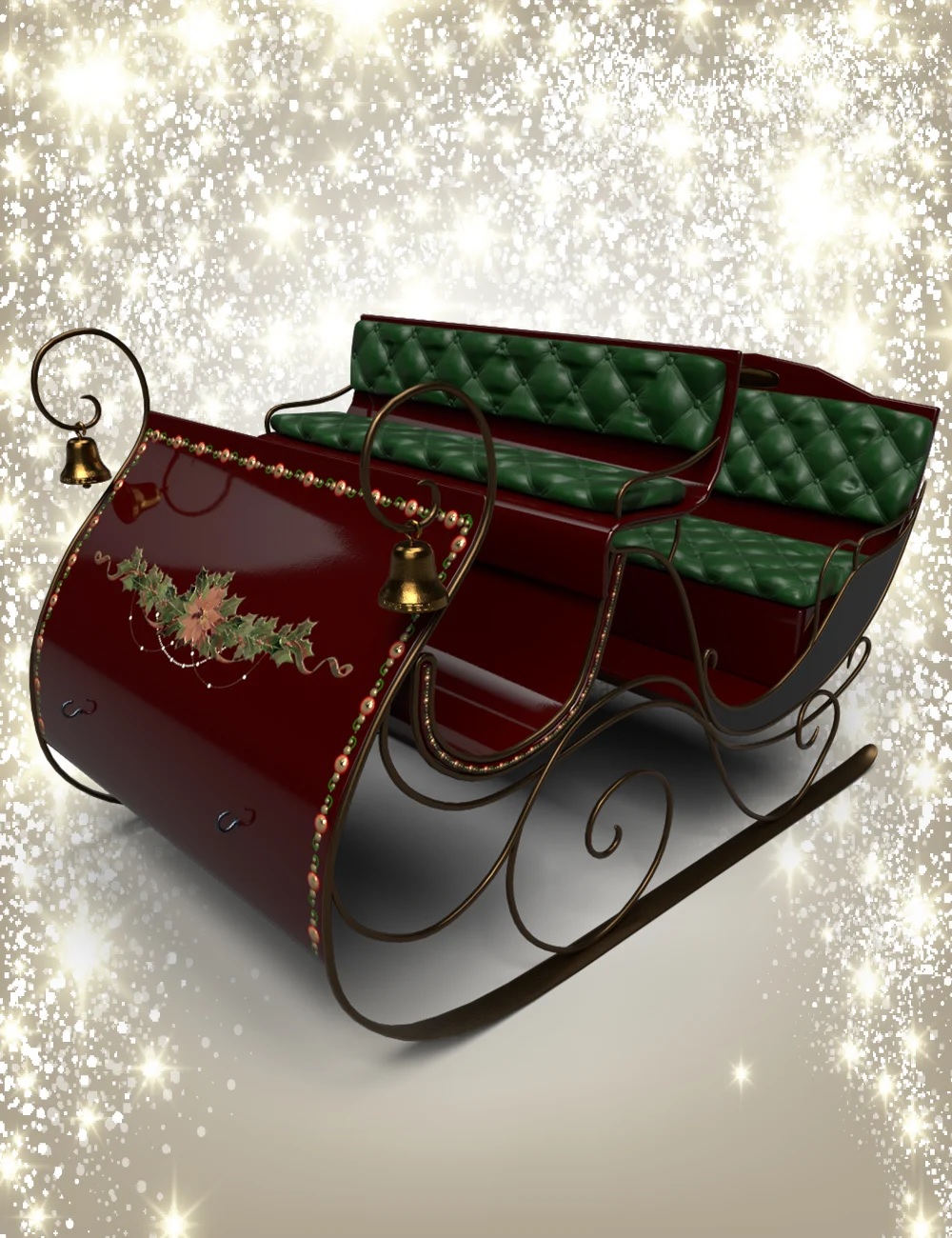 ---
Vintage Sleigh Iray Textures Addons
The Vintage Sleigh is now renderable in Iray with the best textures and effects without any trouble.
What a great pleasure for you to use it now and again in your Christmas sceneries.
The Vintage Sleigh Iray Textures Add-on presents a lot of improvements: real painting and metal painting, leather details, beautiful reflections, realistic texture displacements, and some lights of this little carriage. With this add-on, you get 7 highly detailed textures for your preferred carriage.
What's Included and Features
Vintage Sleigh Iray Textures Addons: (.DUF)
Sleigh Bell Brass
Sleigh Bell Christmas 3
Sleigh Bell Christmas
Sleigh Bell Glass Red
Sleigh Bell Glass Yellow
Sleigh Bell Modern
Sleigh Bell Steel Rusty
Sleigh Stacks Long Black
Sleigh Stacks Long Red
Sleigh Stacks Short Black
Sleigh Stacks Short Red
02 Sleigh Stacks Long Wood
02 Sleigh Stacks Short Wood
03 Vintage Sleigh Christmas
02 Vintage Sleigh Wood Plank
Vintage Sleigh Modern
Vintage Sleigh Wood Plank 1 No Seat
Textures Include:
91 Texture, Base Color, Metallic, Normal, Roughness, Emissive, and Opacity Maps (4096 x 4096)
Daz Studio Iray Material Presets (.DUF)
Notes
This product includes:
1 DSON Core Installer
---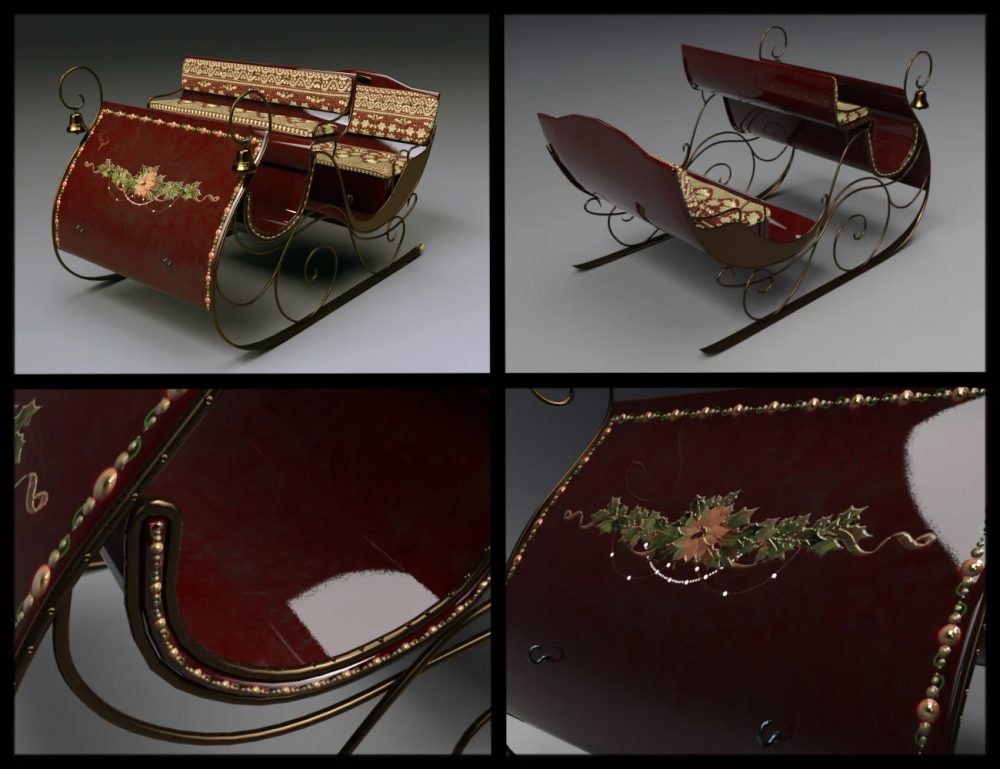 ---