Vo Zhao Jun for Genesis 8.1 Female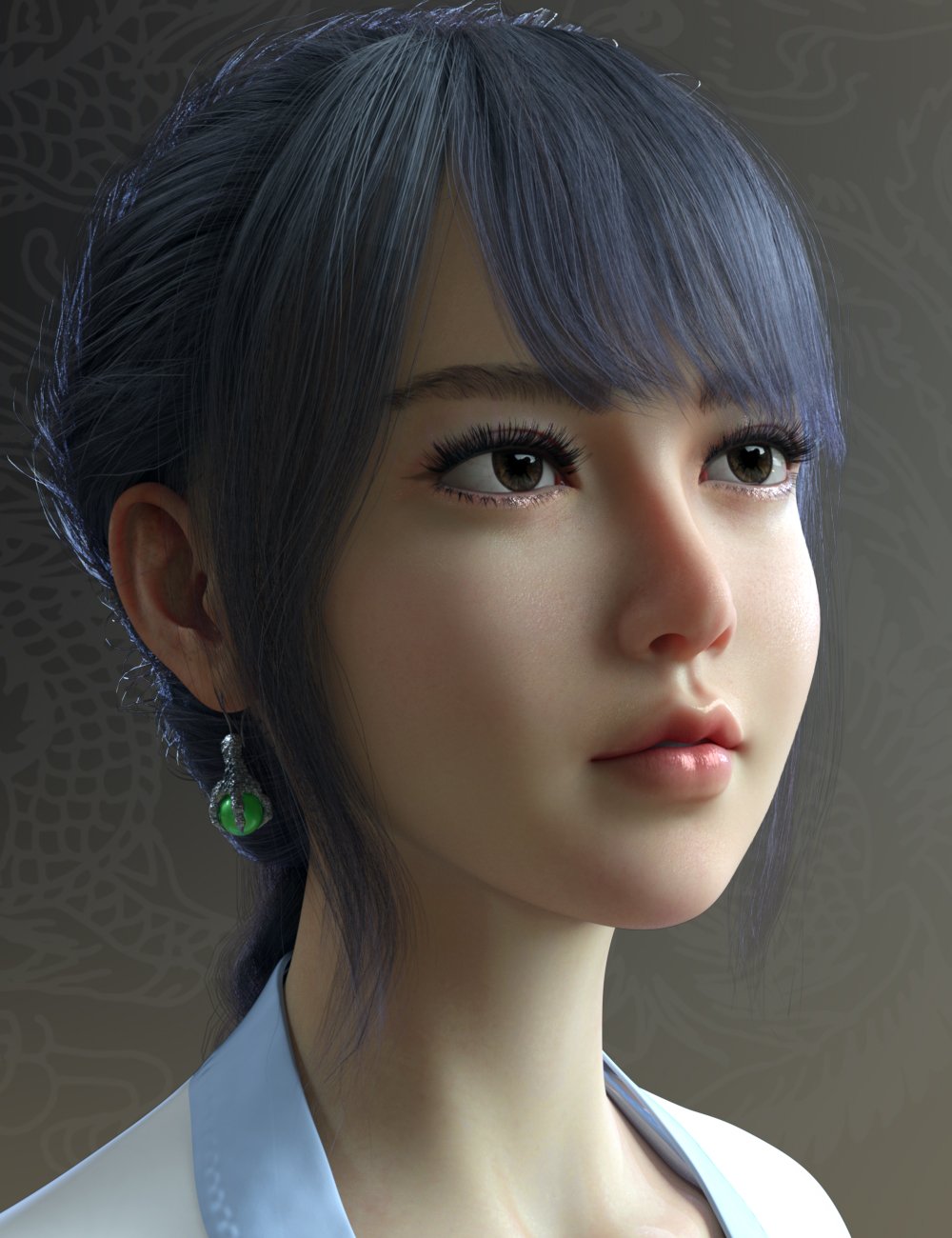 ---
Wang Zhaojun (formerly known as Wang Yi, from about 52 BC to 19 BC) was named Zhaojun. In the Jin Dynasty, in order to avoid Sima Zhao's taboo, she was also known as "Princess Ming" and Wang Mingjun. She was born in Zigui, the southern county of the Western Han Dynasty (now Xingshan County, Yichang City, Hubei Province). Together with Diao Chan, Xi Shi, and Yang Yuhuan (Yang Guifei), she was known as one of the four beauties in ancient China and had the appearance of falling geese.
Wang Zhaojun was a palace maid in the period of emperor yuan of the Han Dynasty. Later, she married Hun Hu Hanxie Chanyu. She has maintained the stability of Han Hungary relations for half a century, and the story of "Zhaojun going out of the frontier" has been handed down through the ages.
This character includes real blood vessels to switch between skin materials, including the blood vessels of the ears, arms, legs, and body. The character's skin has been specially debugged under HDR, so you can use HDR pictures as lights.
Get Vo Zhao Jun for Genesis 8.1 Females and enjoy this stylized character today.
---
---