VRV Lyla and Jasmine Jewelry Add-On for Genesis 8 and 8.1 Females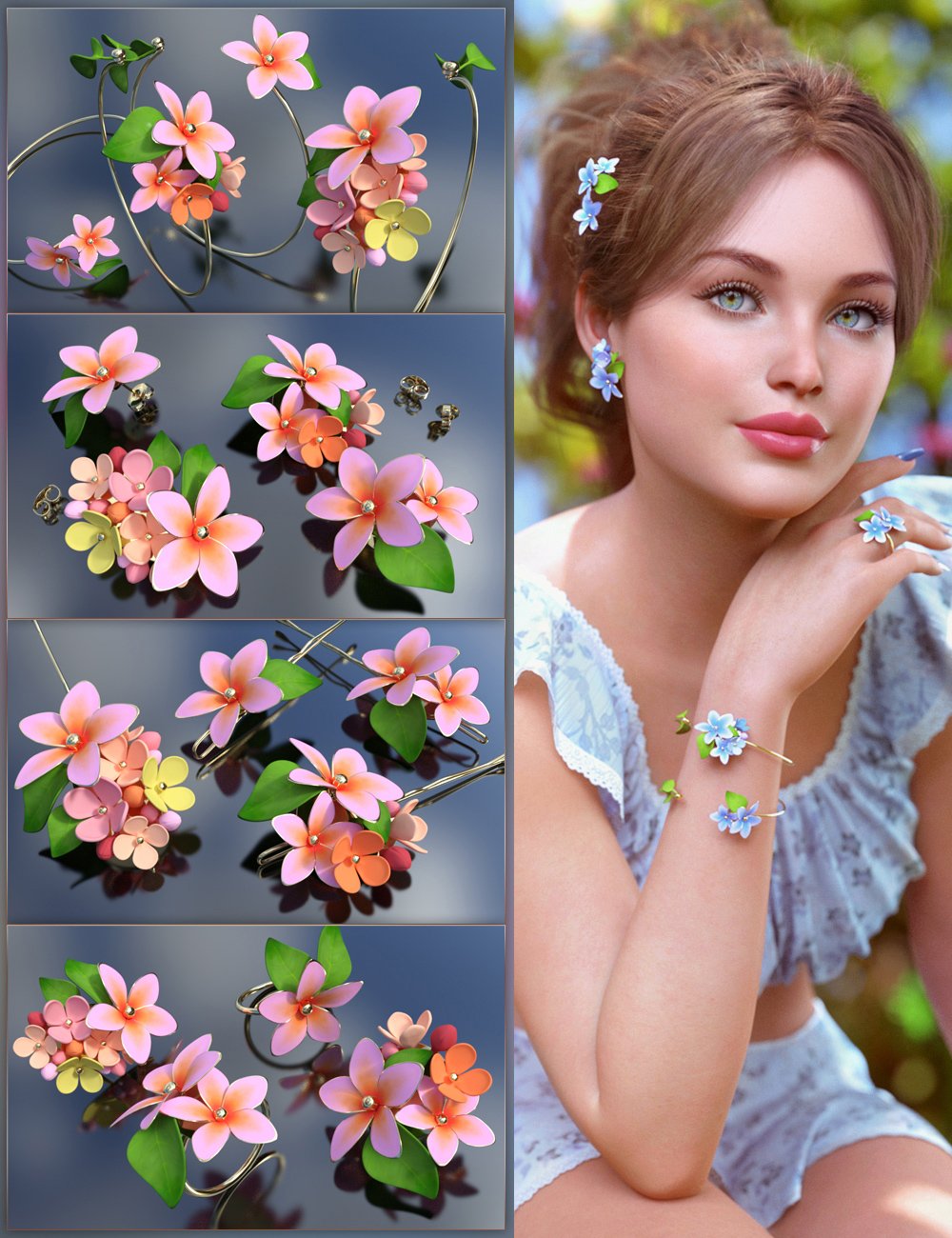 ---
VRV Lyla and Jasmine Jewelry Add-On for Genesis 8 and 8.1 Females
The VRV Layla and Jasmine Jewelry Add-On is a gorgeous addition to your runtime. It will enhance the look of the previous products you already own, giving them a new, fresh, and exciting look.
The new pieces come in a variety of colors and designs capable to fit a multitude of looks for your renders.
You will get 4 bracelets, 4 earrings, 4 bobby pins, and 4 rings (all of them set up for the index finger, middle finger, and ring finger). All the designs can be modified by adding more or fewer flowers, buds, and leaves, or used as you can see in the promo images.
Add them to your collection today!
---
Download from QtyFiles Service
---