Wendigo for Genesis 8.1 Male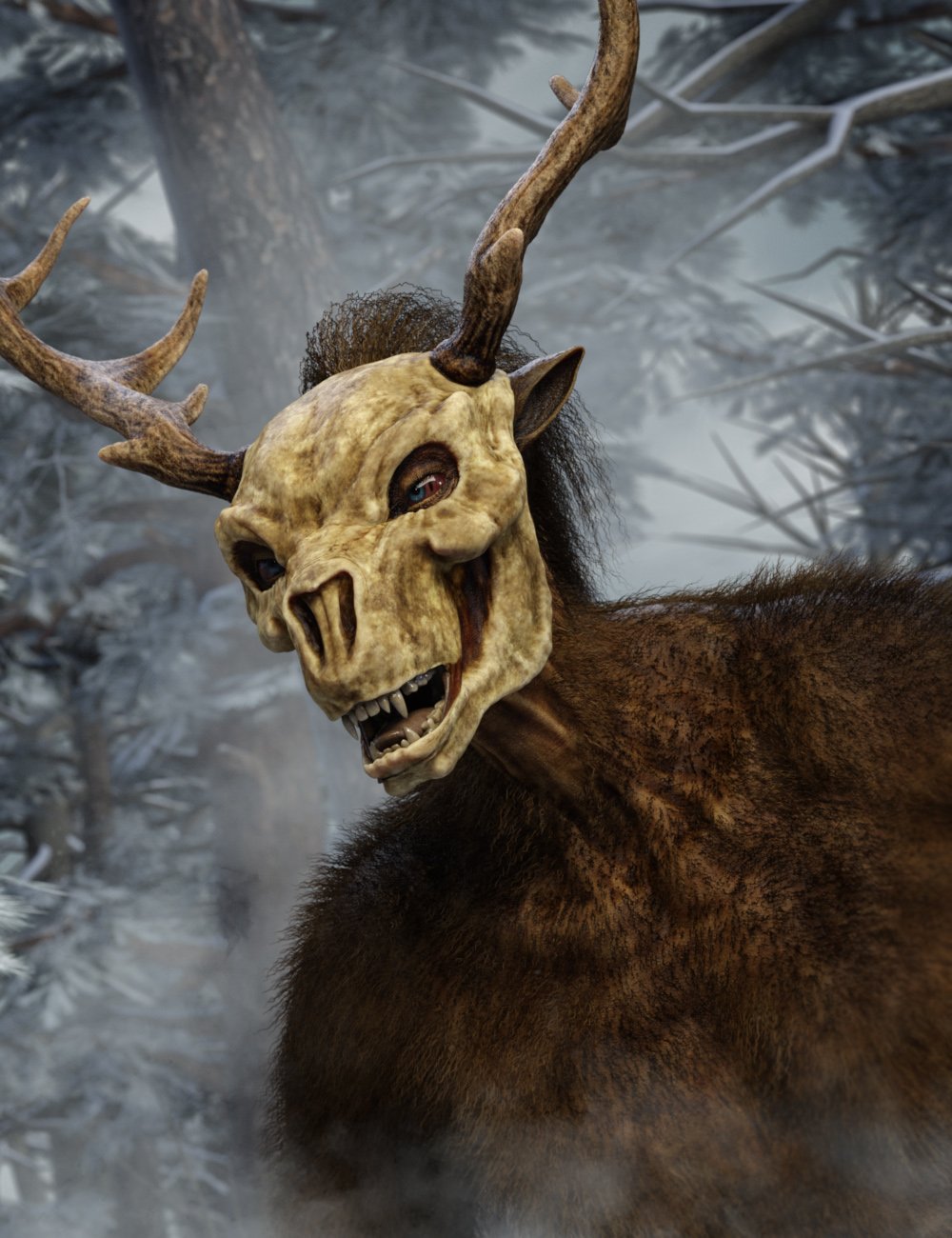 Wendigo for Genesis 8.1 Male is a character set that converts Genesis 8.1 Male into a Wendigo creature.
The wendigo is the embodiment of gluttony and greed — never satisfied, they are always searching for new victims.
This character was designed with ultra-realistic skin techniques, using the DAZ PBR skin shader. The high-definition morphs, high-quality textures, and dForce hair/fur really bring this character to life for your renders.
Wendigo for Genesis 8.1 Male: (.DUF)
Wendigo Character Preset
Wendigo Shape Apply
Wendigo Load All Parts Preset
Wendigo dForce Body Fur
Wendigo dForce Hoof Fur
Wendigo Geograft Hooves
Wendigo Horns
Includes Anatomical Elements
Material Options:
01 Wendigo Dark Skin
01 Wendigo Brown Skin
05 Eye Colors
03 Sclera Colors
Textures Include:
83 Texture, Ambient Occlusion, Bump, Normal, Specular, and Transparency Maps (1024 x 1024 to 4096 x 4096)
Daz Studio Iray Material Presets (.DUF)
---
Download from QtyFiles Service
---