---
WetFX for Genesis 9 is a collection of geoshells, decals, shaders, and meshes that allow you to soak your bone-dry Genesis 9 figure.
The geoshells and top coat shaders are similar, but the top coat shaders are faster rendering and the geoshells have more color options.
Decals can be used on more localized parts of your Genesis figure in case you don't need the whole figure to be wet.
Finally, there are mesh drips, which will hike up your polycount but make for great closeup results.
You can use all of these methods in tandem, including multiple geoshell layers, as they are all compatible with one another.
---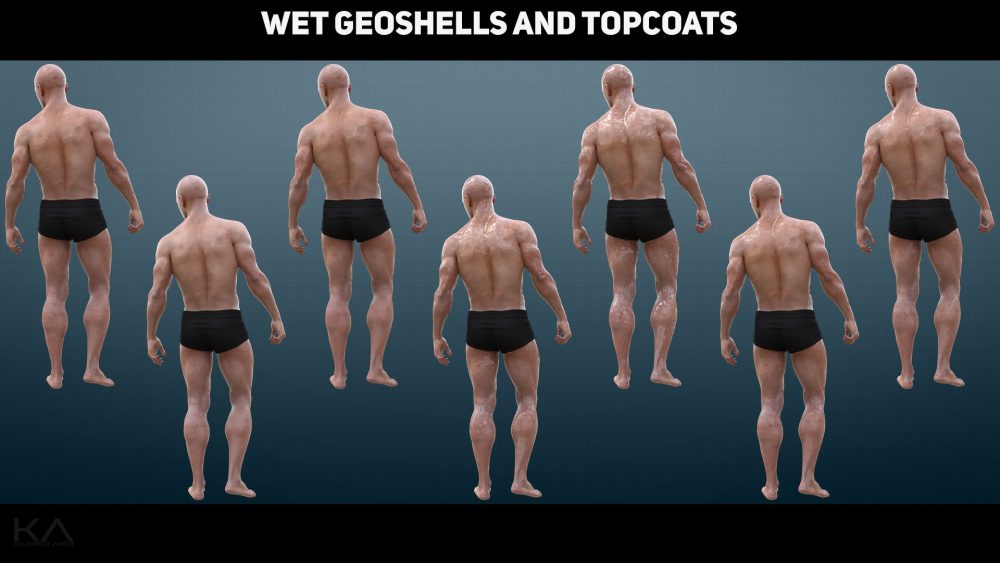 Download from QtyFiles Service
---