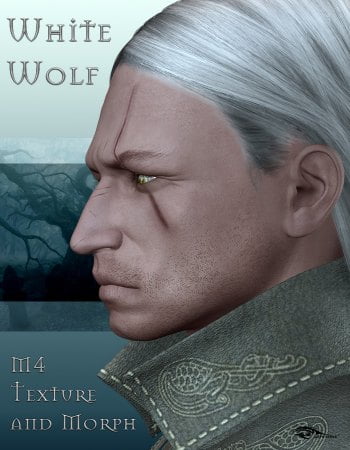 His hair is white as the snow in the far Mountains. His face and Body show spurs of old fights, and his eyes which are anything else but human reflect immense experience….. They named him White Wolf, a born magic fighter. Fast, deadly …. he strikes before you see him and its over before you even can recognize. His reflexes are beyond this world and are what make him a legend … bring the legend alive with your imagination.
Features:
Full HI-RES texture set for Michael 4
Head morph designed for realistic render by INJ/REM pose
Eyes bringing to life even every M4 character.
Materials are optimized for shaders and AO settings too
Everything is designed to make use of it in easiest possible way.
Detailed Self-Explaining Thumbs.
MAPS & SIZES:
Limbs – 2 Textures, Bump, Displacement and Spec at 4000*4000 pix
Torso – 1 Texture, Bump, Displacement and Spec at 4000*4000 pix
Head – 1 Texture, Bump, Displacement and Spec at 4000*4000 pix
Eyes – 7 Textures and Bump at 1000*1000 pix while Refl is at 3000*3000
Lashes – 1 Texture, Bump, Spec and Trans at 1000*1000 pix
Mouth – 1 Texture, Bump, Spec and Trans at 2000*2000 pix
Genitals – 1 Texture, Bump, Spec and Trans at 1500*1500 pi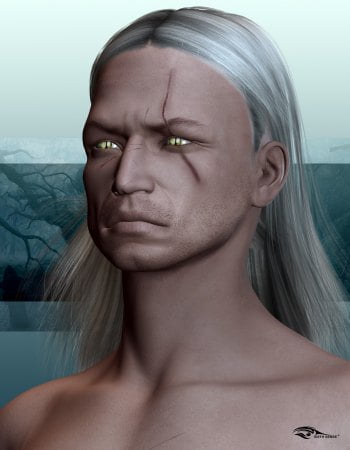 ---