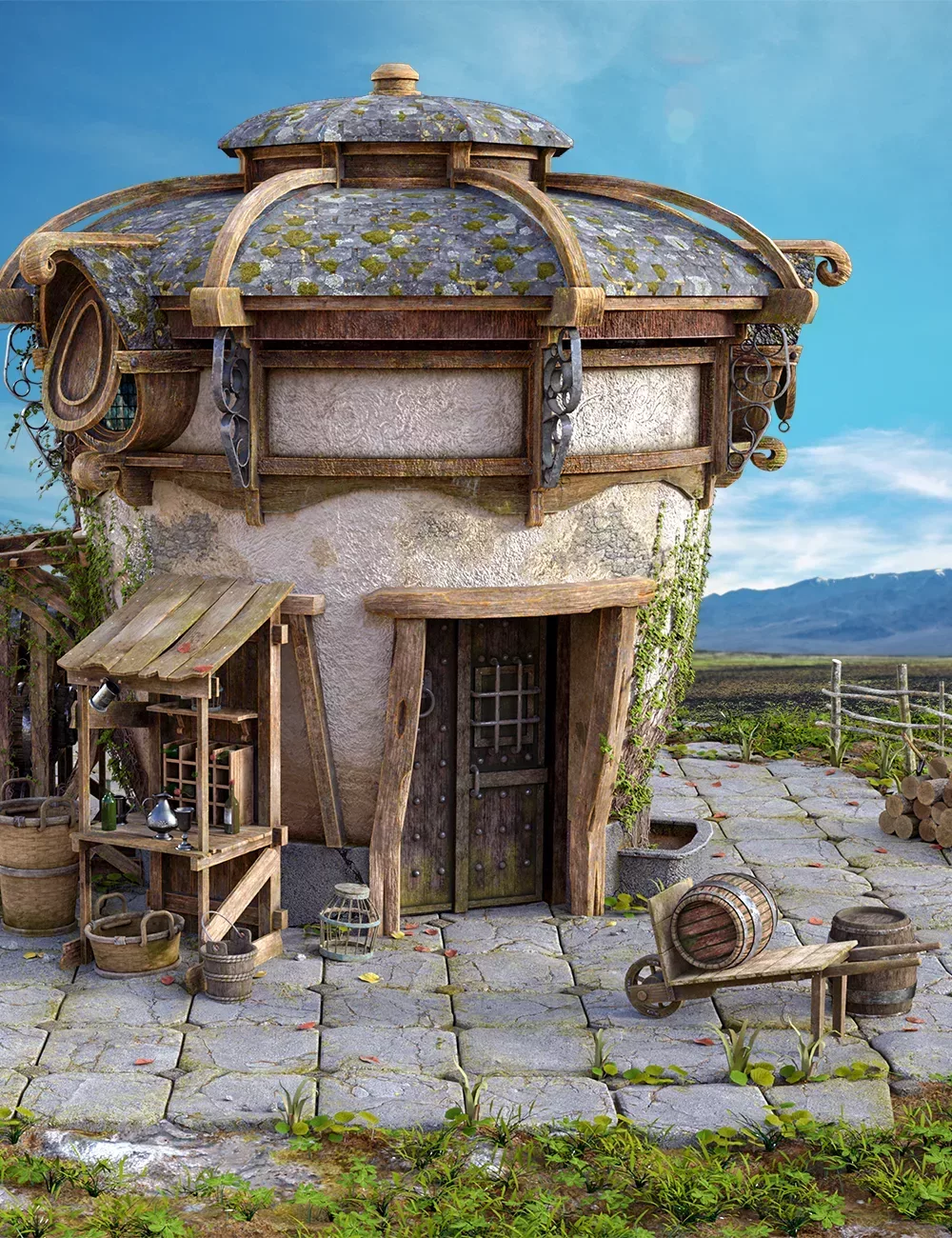 The wine annex is a small building usually located not far from a winery. This annex is mainly used to store barrels and other tools used for harvesting and crop maintenance.
This vineyard storage building is made up of 32 high-quality props!
This versatile decor will allow you to design and create multiple scenes, whether for art projects or to showcase your passion for wine.
In addition to these 32 accessories, you will also find a pack of 6 light environments and a pack of 10 camera frames, in order to create a captivating atmosphere and highlight every detail of your scene.
This type of decor offers many possibilities in terms of historical inspiration. Indeed, this wine annex can also be adapted to other historical periods, such as the time of the Second Empire. By using elements of architecture, clothing, and cultural references specific to this period.
You can also bring your creative ideas to life by mixing medieval elements with elements of the Second Empire, creating a unique and captivating world that offers a rich visual and narrative experience.
Don't wait any longer and let yourself be seduced by the quality and versatility of this product.
Order now and get ready to create unforgettable scenes!
---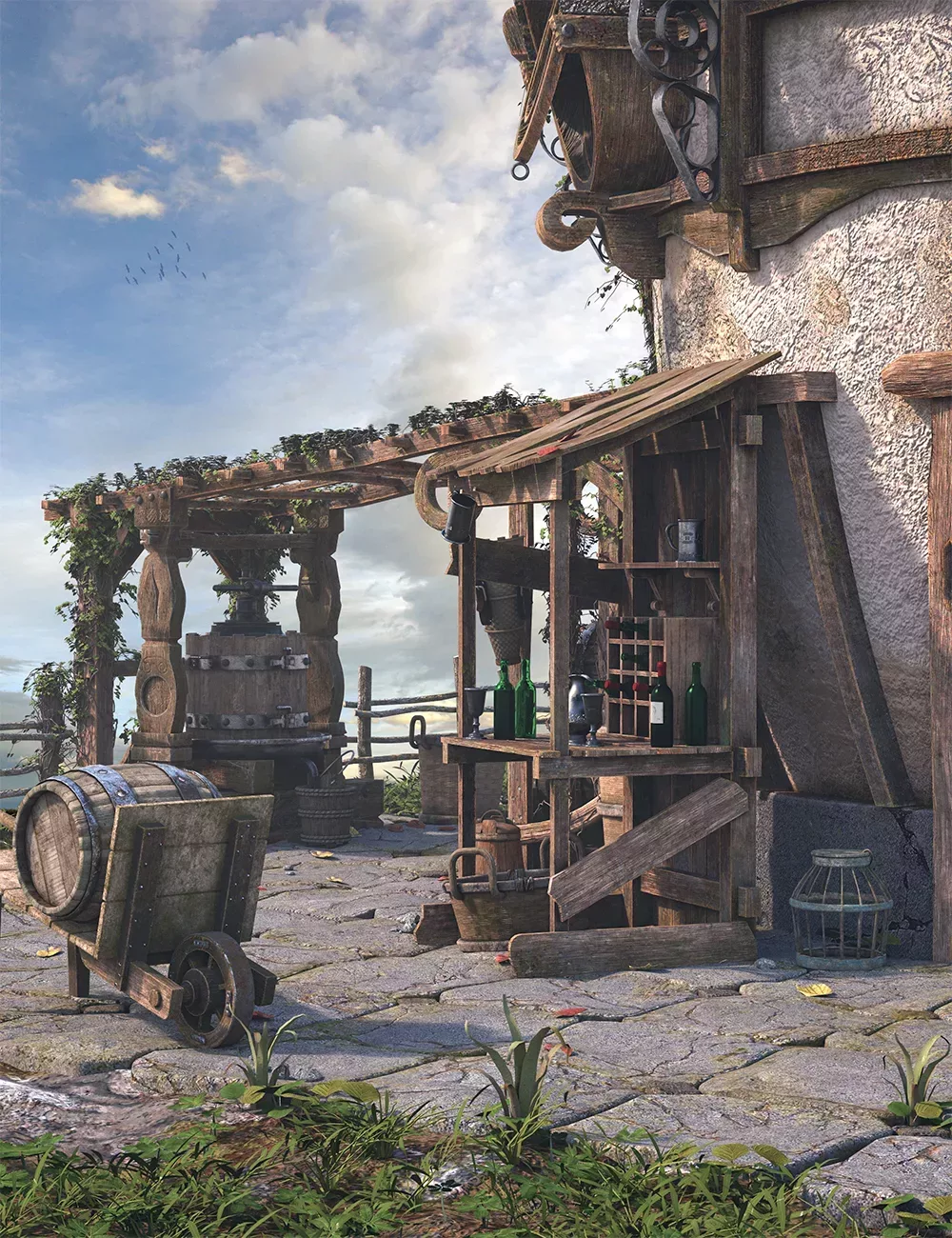 Download from QtyFiles Service
---