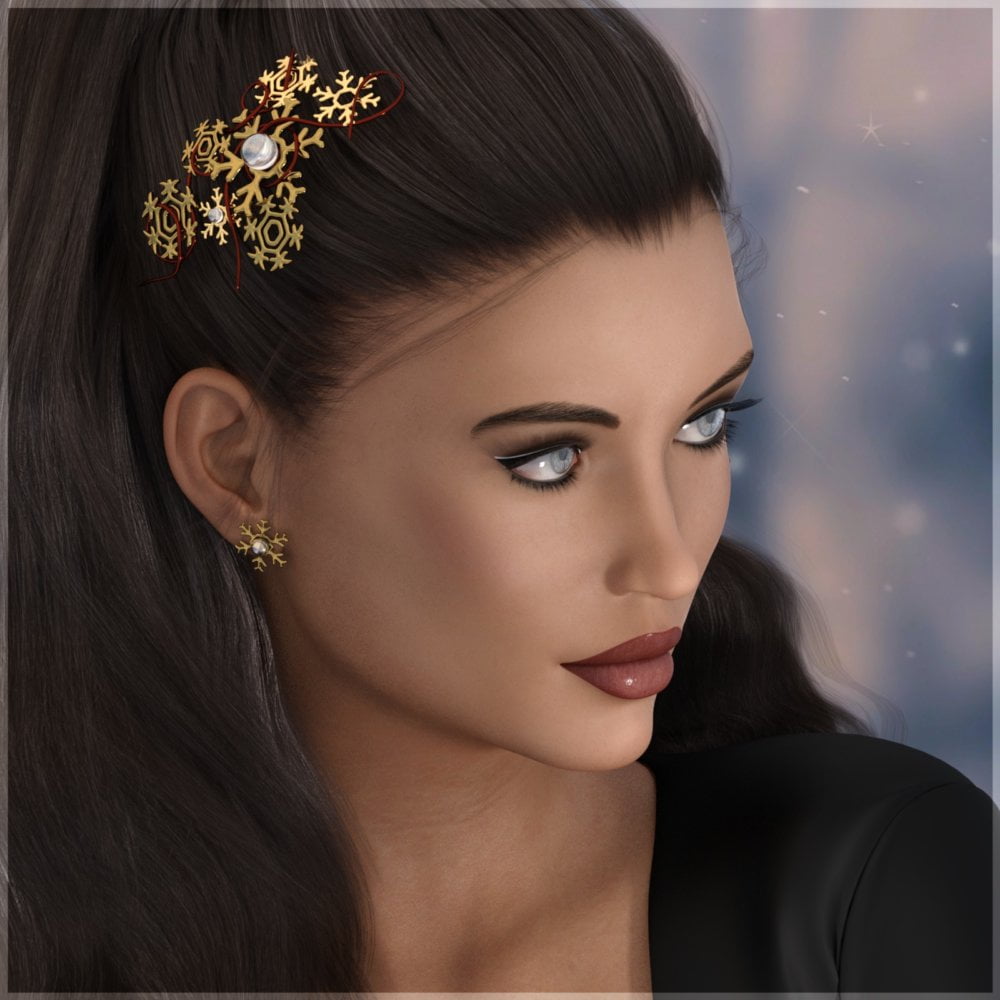 Beautiful & dainty hair decorations with matching earrings, perfect for the entire Winter Season!
This set includes 2 snowflake props that you can use anywhere, add them to hair, as jewelry, or scatter throughout your scene.
? Package Includes ?
?Hairpiece (Fascinator) Left
?Hairpiece (Fascinator) Right
?Headband
?Hair Comb
?Earrings
?02 Individual Snowflake Props
Material options (Iray only)
?05 Presets for all pieces except Individual Snowflakes
?10 Crystal Shaders
?12 Metal Shaders
?11 Pearl Shaders
?11 Plastic Shaders
? Morph List ?
* Comb *
OverHairAdjust01
OverHairAdjust02
Smaller
StandUp
TeethLonger
TeethShorter
TeethSpreadThin
TeethThin
TurnAround
Wider
* Earrings *
Droopy
Larger
MoveDown
MoveIn
MoveOut
MoveUp
Spikey
Thicker
Wider
* Hairpieces (Fascinators)*
Larger
OverHair
Smaller
Thicker
* Headband *
BandsThick
BandsThin
BottomSidesBack
BottomSidesForward
BottomSidesIn
BottomSidesOut
ExpandAllOver
FlakesThicker
MostlyTaller
MostlyWider
OverHair
SpheresGone
SpheresThicker
TiltBackward
TiltForward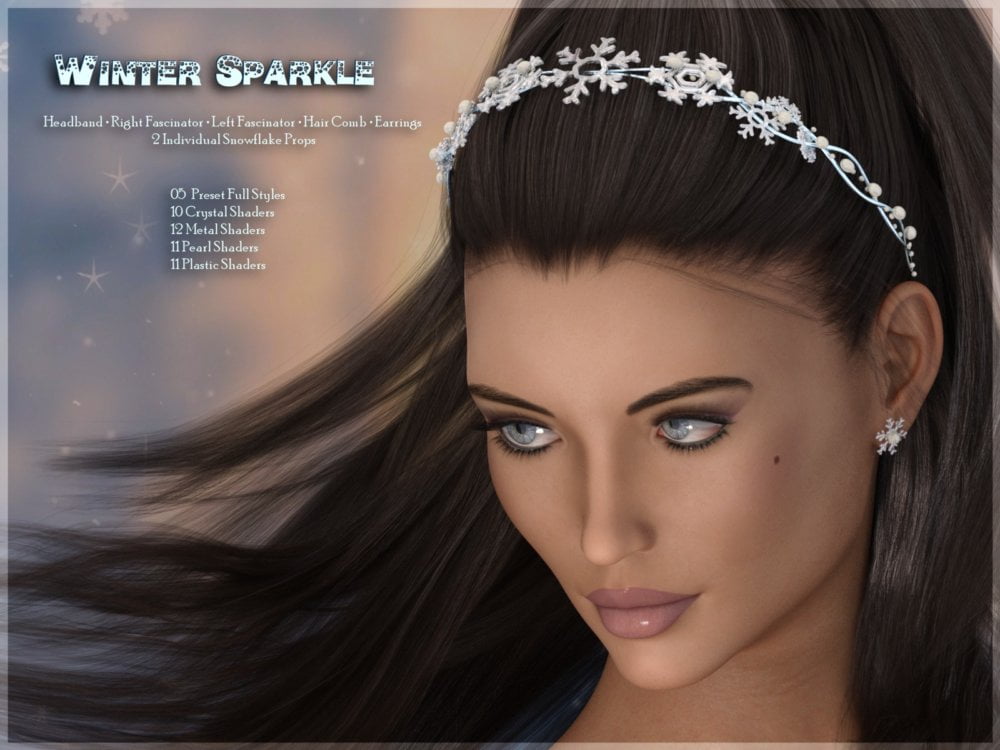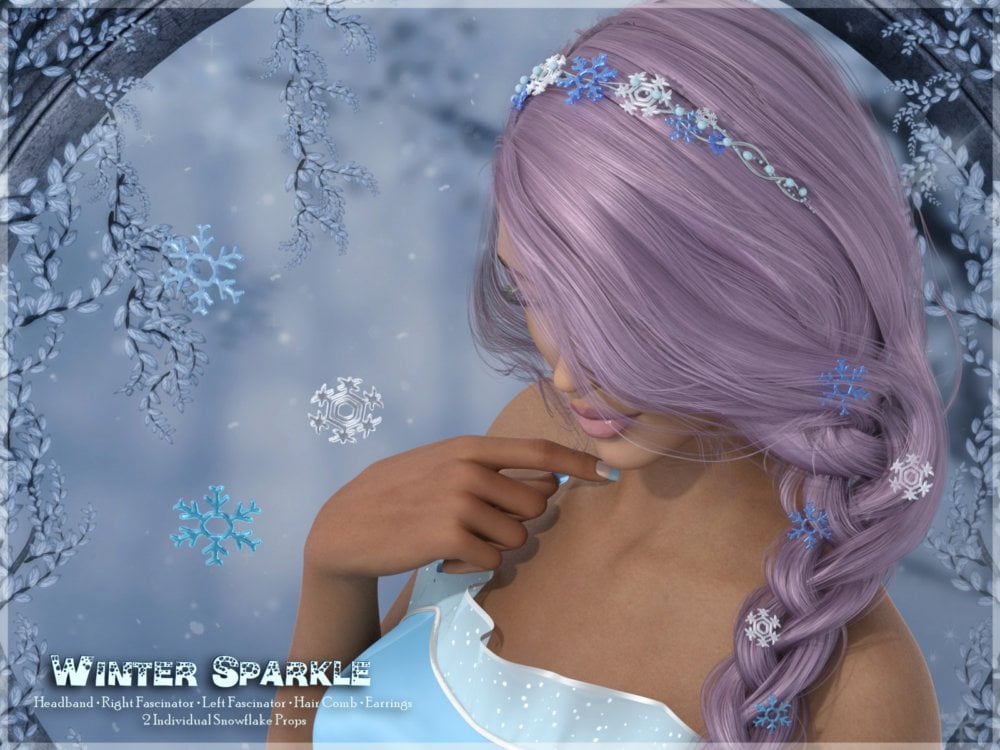 ---