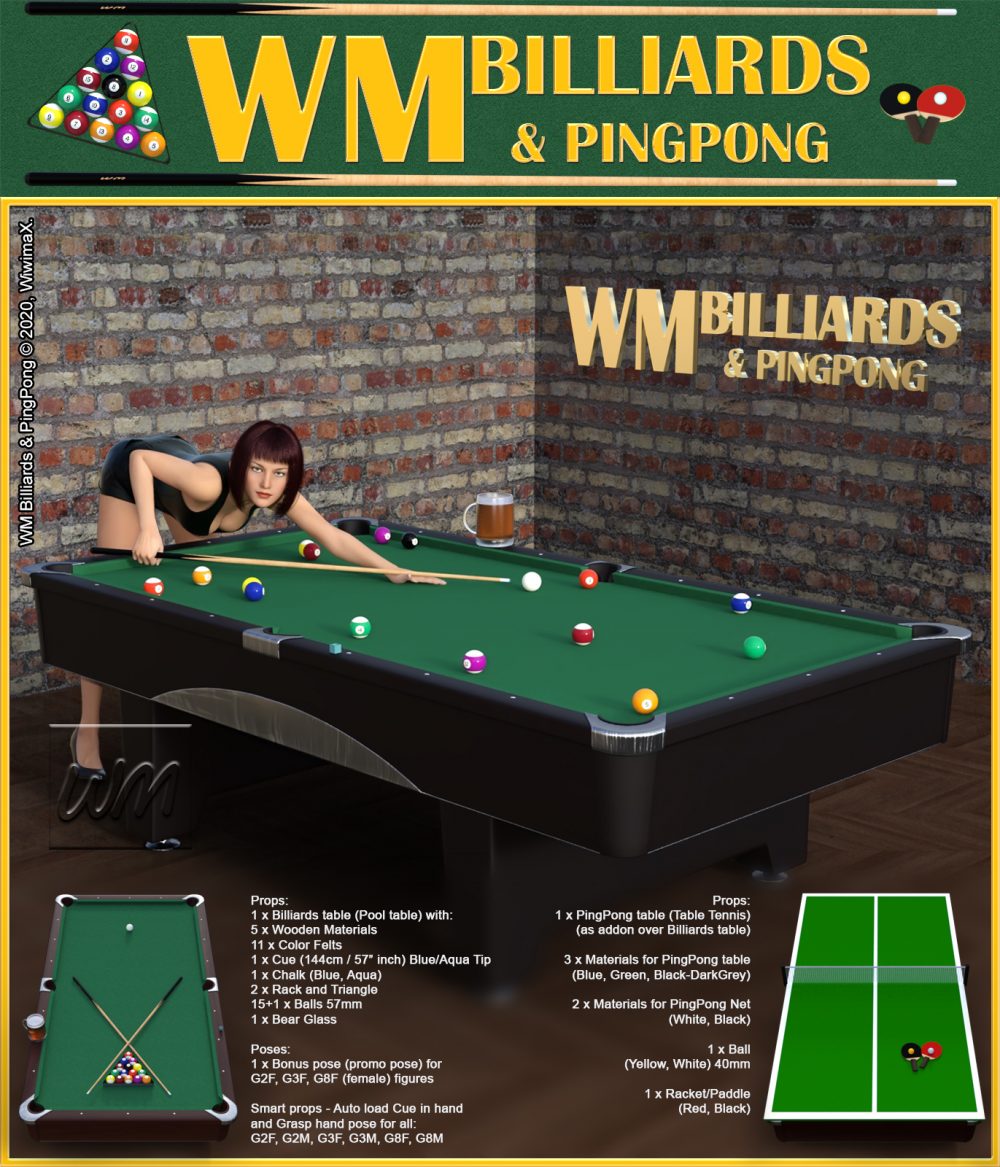 WM Billiards (Pool table)
Props:
1 x Billiards table (Pool table) with: 5 x Wooden Materials
11 x Color Felts: Green (Default), Aqua, Blue, Blue-Euro, Blue-Light, Grey, Orange, Orange-Dark, Purple, Red, Red-Dark.
1 x Cue (144cm / 57" inch) Blue/Aqua Tip
1 x Chalk (Blue, Aqua)
2 x Rack and Triangle
15+1 x Balls 57mm
1 x Bear Glass
Uni-ball option: You can apply any Ball (number) Material i.e. solid or stripe to any ball. With this you "switch" ball position on the table immediately.
Poses:
1 x Bonus pose (promo pose) for G2F, G3F, G8F (female) figures
Smart props – Auto load Cue in hand and Grasp hand pose for all Genesis 2, 3 and 8 both Male and Female figures
(G2F, G2M, G3F, G3M, G8F, G8M)
PingPong table (Table Tennis)
-Free addon 0$
Props:
1 x PingPong table (Table Tennis) – as addon over Billiards table
3 x Materials for PingPong table (Blue, Green, Black-DarkGrey)
2 x Materials for PingPong Net (White, Black)
1 x Racket/Paddle, with 2 materials: Red, Black
1 x Ball 40mm, with 2 materials: Yellow, White
---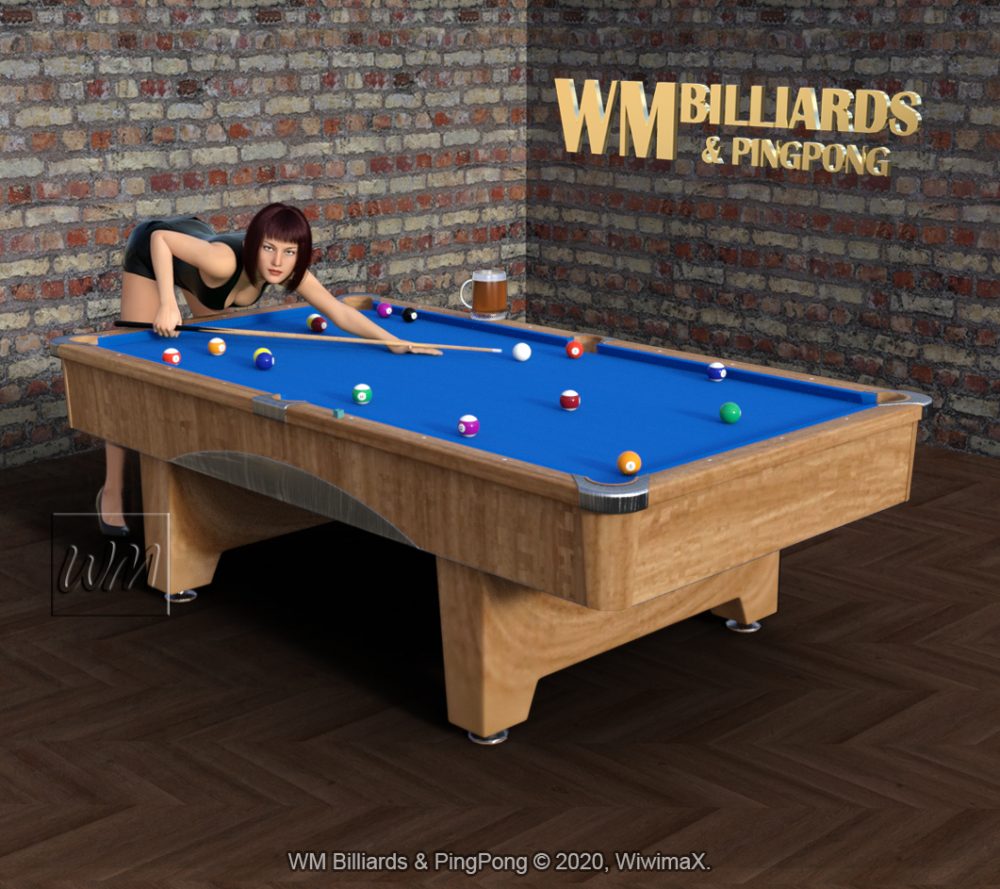 Download from QtyFiles Service
---