Wolf Pack for Fantasy V3 Armor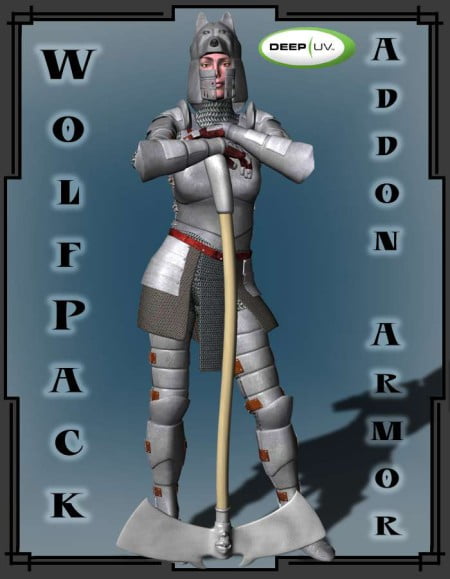 Welcome to a unique brotherhood of knights. These vailiant warriors swear fidelity to the spirit of the wolf. Now you too can be apart of this tightly knit clan with the WolfPack addon armor for the Victoria3 Fantasy Armor Package.
This package includes the following replace armor pieces: bracers, breastplate, culet, helmet, shoulderplates and shinguards. Also included are full body morphs: Muscular1&2 and Barbarian1&2.
Requires: V3 Fantasy Armor
---