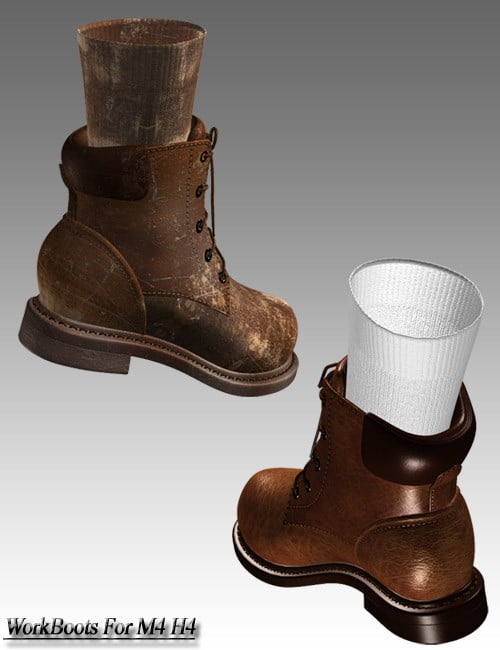 With "Work Boots for M4/H4" your men will be ready to tackle any project that comes their way.
What's Included & Features
Work Boots for Michael 4 and Hiro 4 (.CR2 and .OBJ)
WorkBootL
WorkBootR
WorkSocksTop
Supported Morphs:
BeerBelly
BodyBuilder
Bulk
Definition
Emaciated
Hiro Body
Hiro Built
Hiro Realistic
Hiro Stylized
Jeremy
SuperHero
Thin
Young
9 Boot Color Options
9 Sock Tops Color Options
Textures:
14 Boot Texture and Bump Maps (2048 x 2048)
3 Sock Tops Texture and Bump Maps (2048 x 2048)
Poser 5+ MAT Poses (.PZ2)
Notes
DAZ Studio Users: There is no longer a separate DAZ Studio installer for these Presets. DAZ Studio will automatically apply the DAZ Studio version of the Material Presets, giving you the correct DAZ Studio look to your WorkBoots.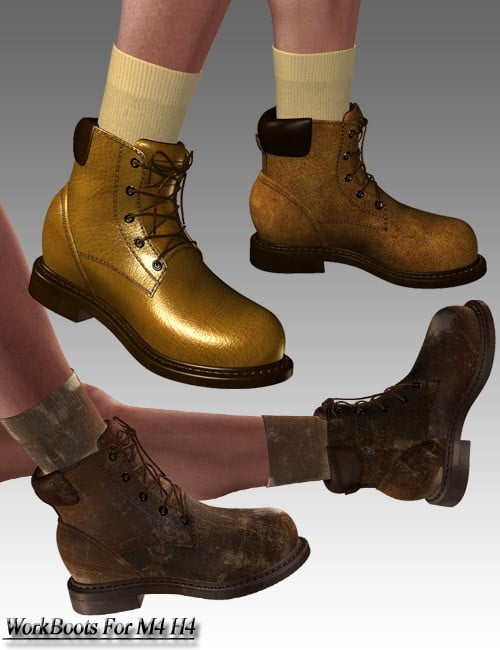 Download from QtyFiles Service
---