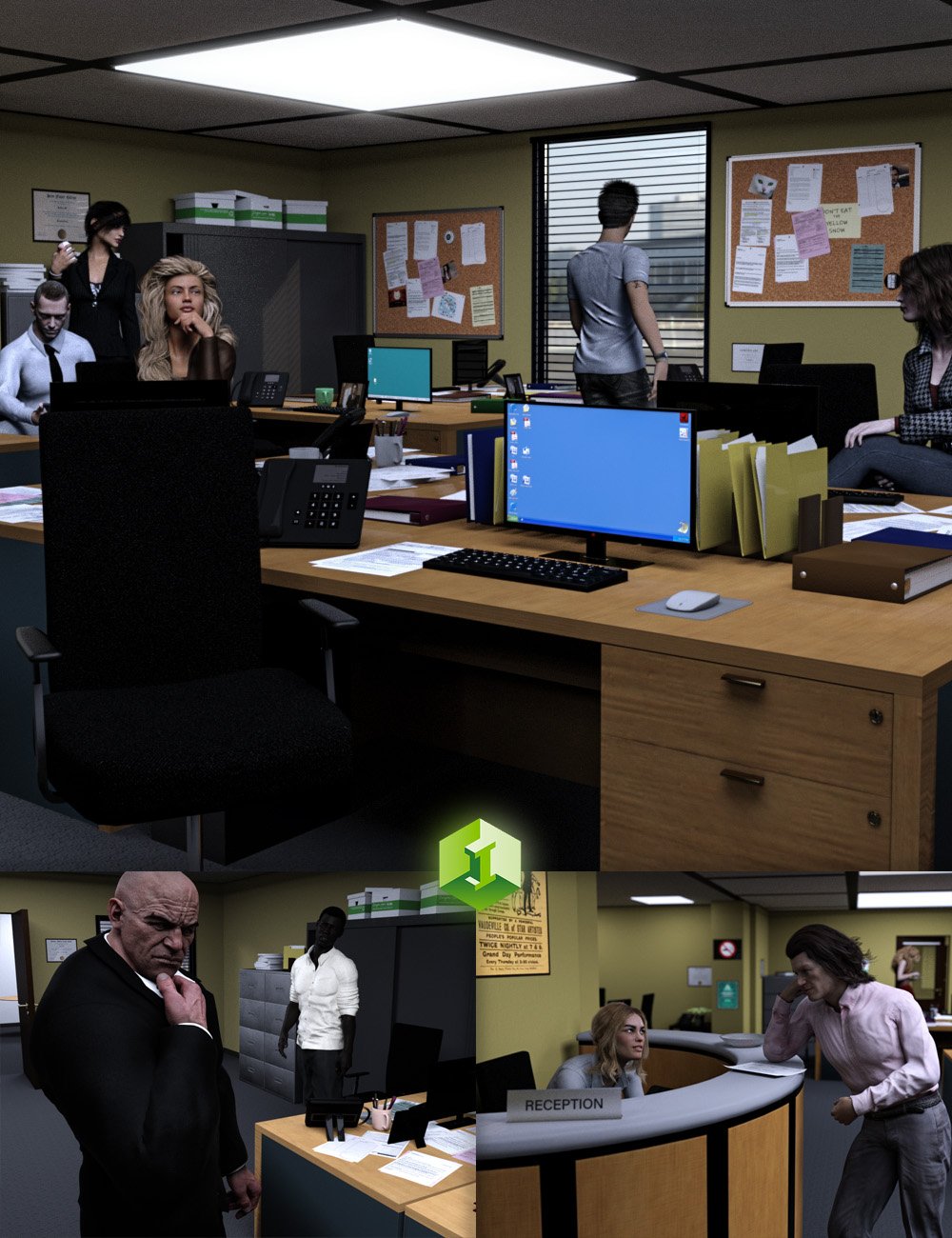 ---
Workspace
Welcome to Workspace! A stylish office with different rooms (entrance, hall, main floor, office, annex, break room), each with movable doors and props, that way you can hide the ones you don't need to save some VRAM.
The main floor is filled with 5 different desks you can move at your convenience, as well as a secretary desk and a large meeting table (along with some furniture and chairs). With all the desks and furniture, you can probably design your dream workplace for your office-themed renders! As a side note, we added tonemappers settings to add more contrast and/or more exposure.
Well that's enough chatting for now, time to get back to work with Workspace!
---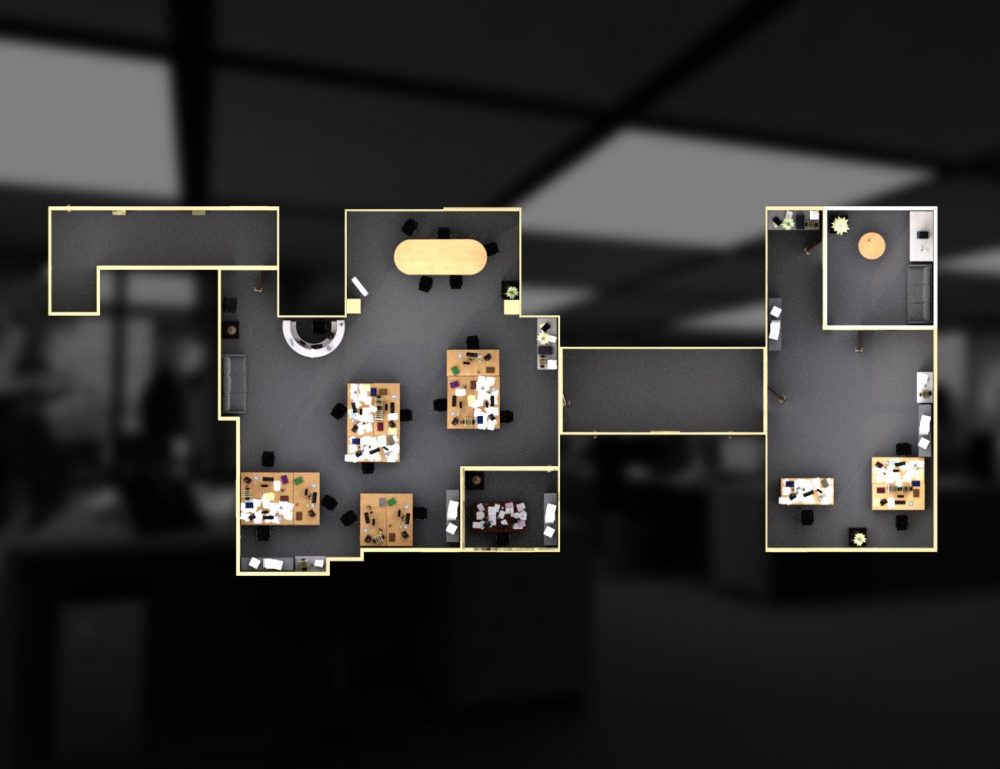 ---