X-BIT Future Space Transmission Warehouse
---
X-BIT Future Space Transmission Warehouse is a multifunctional and huge elevator and transport warehouse. It's designed for all the transmission you'd need in Future Sci-Fi Scenes!
It can work for X-BIT Future Space lifting transportation, material transmission, energy supply, etc. It includes the X-BIT Warehouse, Tunnel, Elevator, Supporting, Hydraulic, and Smart Lock.
We have designed a lot of movable joints in the X-BIT Warehouse and Elevator, and all of the doors can open and close. They can be adjusted in multiple angles to adapt to various scene arrangements and rendering needs, which can better enhance the atmosphere of the scene.
Explore the wonders of the universe with X-BIT Future Space Transmission Warehouse!
X-BIT Future Space Transmission Warehouse(.DUF)
Scenes:
X-BIT Future Space Transmission Warehouse
Camera Presets:
03 X-BIT Cameras
Props:
X-BIT Cassette
X-BIT Elevator 1/2
X-BIT Hydraulic
X-BIT Smart Lock
X-BIT Supporting L/R
X-BIT Tunnel
X-BIT Warehouse
X-BIT Elevator Group
X-BIT Future Warehouse Group
Textures Include:
75 Texture, Bump, Emissive, Metallic, Normal, Roughness, and Specular Maps (4096 x 4096)
Daz Studio Iray Material Presets (.DUF)
---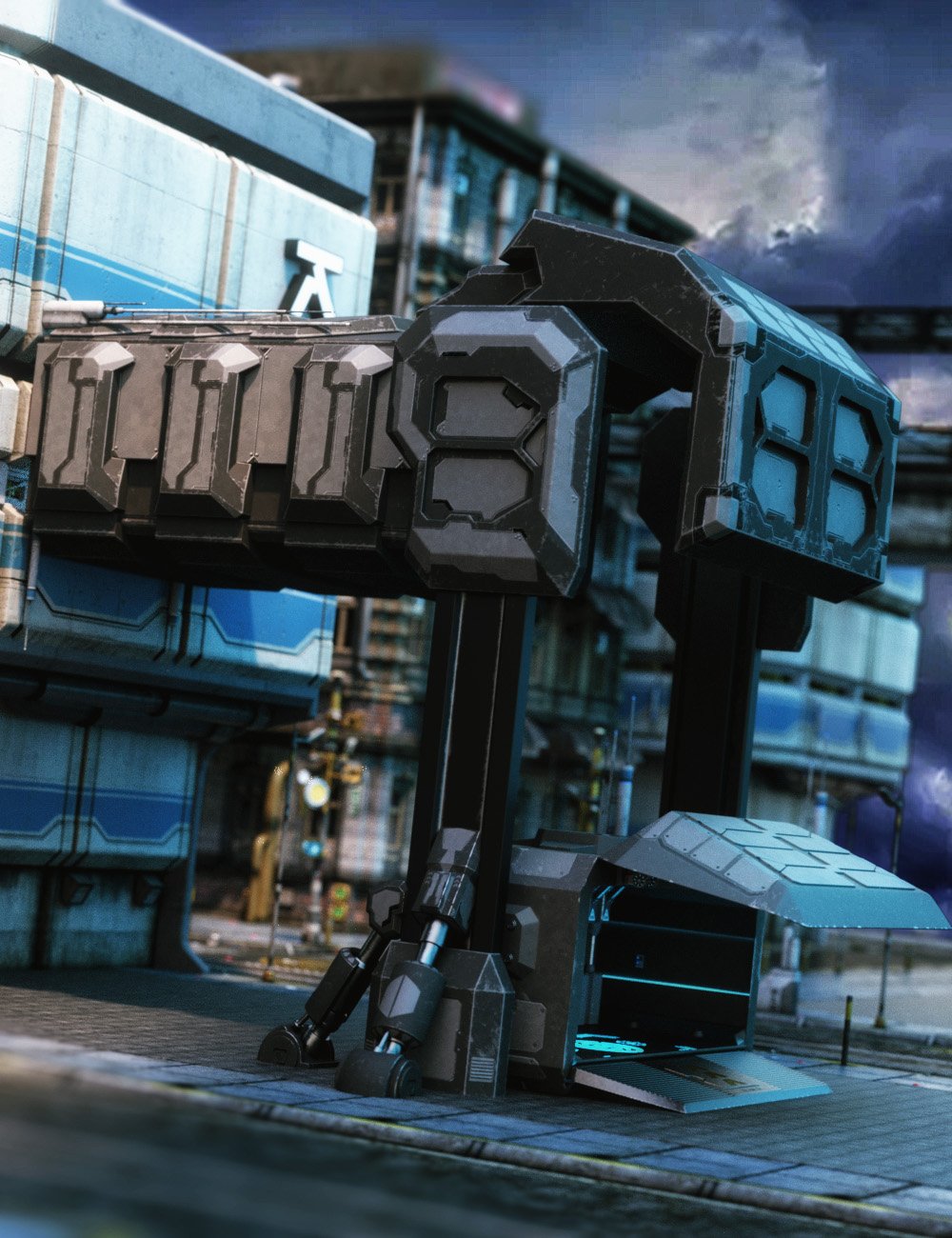 Download from QtyFiles Service
---