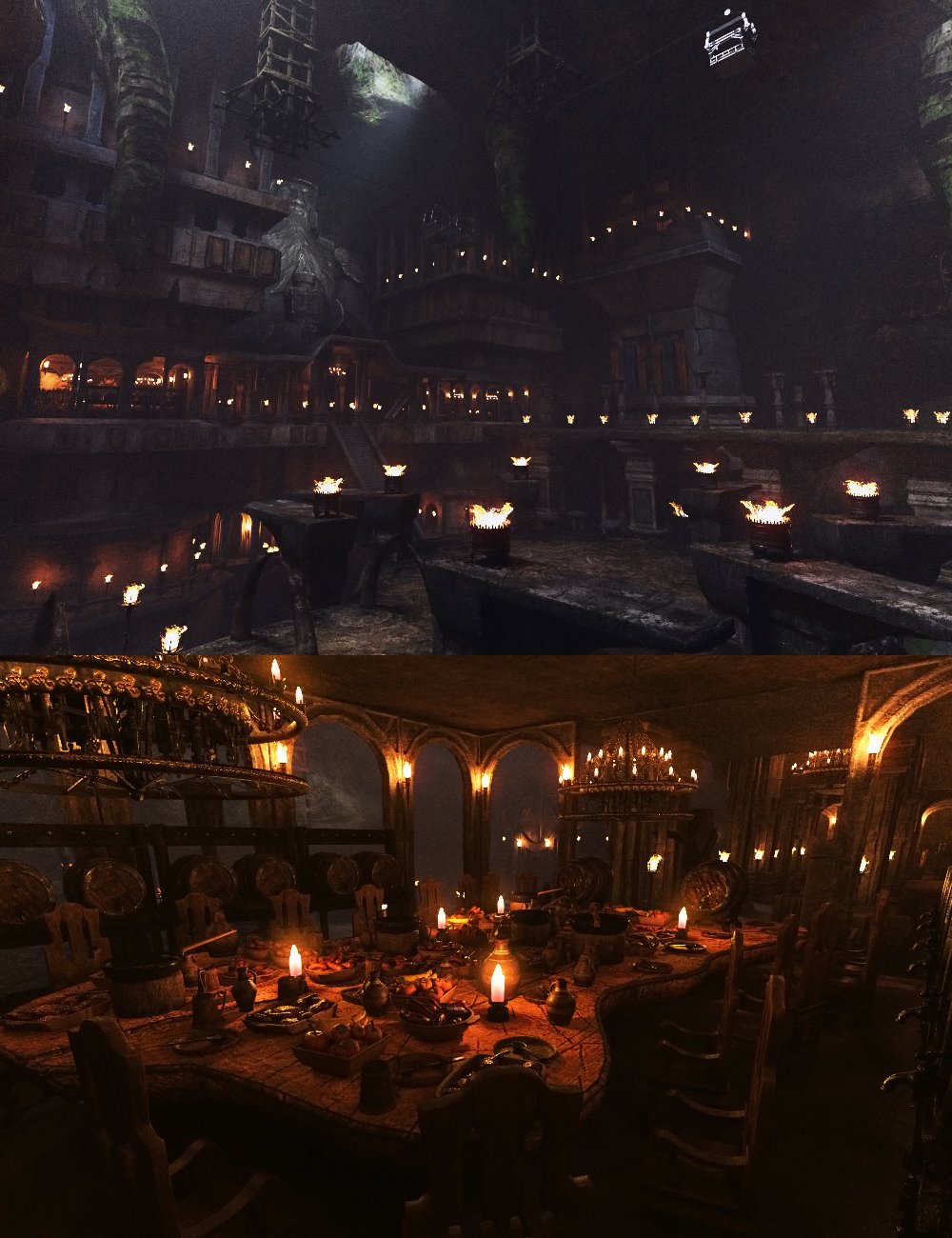 ---
XI Dwarven Dwelling
Carving through the mountains and building an epic mining community is the Dwarven Dwelling. Inspired by fantasy environments, this is a detailed and optimized structure.
The comes with a full preload out and more than 30 props. The flags have material presets for variation. The set has a detailed dining area with a number of food props. The set is scattered with a variety of features like a treadmill crane, a broken wooden hanging bridge, and even a large warrior statue. The set also comes with camera presets.
Get this set for all your fantasy, historic, or Viking renders.
XI Dwarven Dwelling: (.DUF)
Scene Subsets:
XI Dwarven Dwelling
Zero Props:
XI DD Bird Cage
XI DD Brazier
XI DD Bucket Small
XI DD Bucket
XI DD Candle Single
XI DD Candle
XI DD Chandelier
XI DD Chicken Bowl
XI DD Dining Jug Long
XI DD Dining Table Chair
XI DD Dining Table Jug Small
XI DD Dining Table Jug
XI DD Dining Table
XI DD Dwarf Statue
XI DD Entrance Teeth
XI DD Flag Long
XI DD Flag Small
XI DD Flag
XI DD Fruit Bowl
XI DD Hanging Stones
XI DD Long Brazier
XI DD Mug
XI DD Pan
XI DD Plate Spoon
XI DD Potato Porridge Bowl
XI DD Round Brazier
XI DD Sausage Bowl
XI DD Torch Stand
XI DD Torch
XI DD Treadmill Crane
XI DD Wine Barrel Stand
XI DD Wine Barrel
Materials:
XI DD Flag Black Axe
XI DD Flag Long Black
XI DD Flag Long White
XI DD Flag Small Black
XI DD Flag Small White
XI DD Flag White
XI DD Window Curtain Gray
XI DD Window Curtain White
Textures Include:
384 Texture, Bump, Metallic, Normal, Roughness, Emissive, and Transparency Maps (2024 x 2024 to 4096 x 4096)
Daz Studio Iray Material Presets (.DUF)
---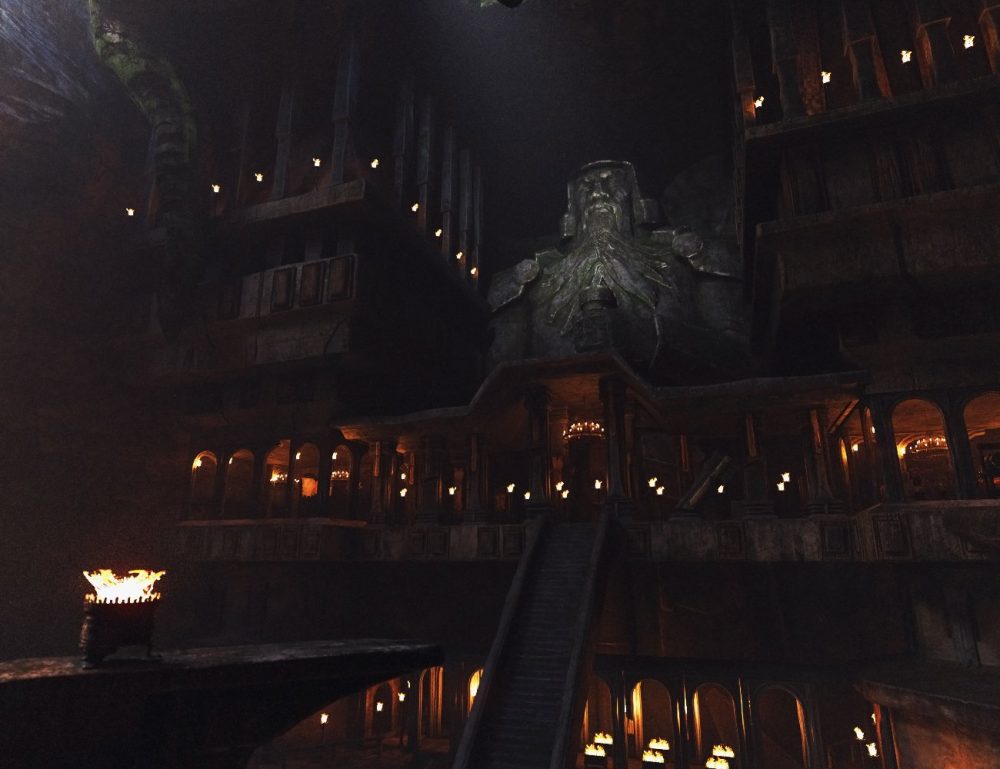 Download from QtyFiles Service
---