Xica:The Agent V4, A4, G4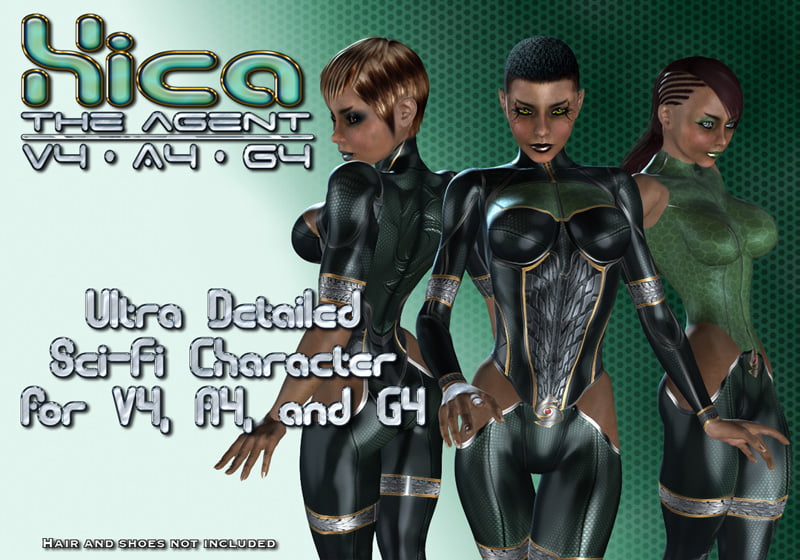 It's Sci-Fi, And Super Spies! Introducing Xica: The Agent. This sexy, Seductive special agent is perfect for your action, sci-fi, or super hero renders. or whatever you can think of!
This set includes: 10 Body mats (including 9 second skin variations) 4 Arm Mats 5 Face MAts 5 Lip Mats 6 Eye Mats and Inj/Rem files for V4, A4, and G4.
---