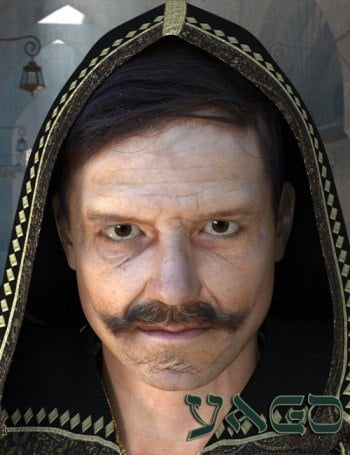 Yago is a unique character set for M4.
His head is a custom sculpt and his texture is comprised of hi-res photos. He even has a custom 'short hair' morph to add a little more realism to his painted hair options. Yago has 2 body options: one that utilizes a mixture of the Morphs++ and the Elite Body Shapes, and one that only uses the Morphs++, both for ease of fitting clothes.
With bare or hairy chest, shaved head or painted hair, amazing eye colors and a variety of facial hair options, Yago has more than enough to keep your rendering engine busy! And Yago is a real man, right down to his wrinkles, moles and dandruff!
Whether you need a carnie strong man, mysterious desert dweller or a weathered cowboy, Yago is the M4 for you! .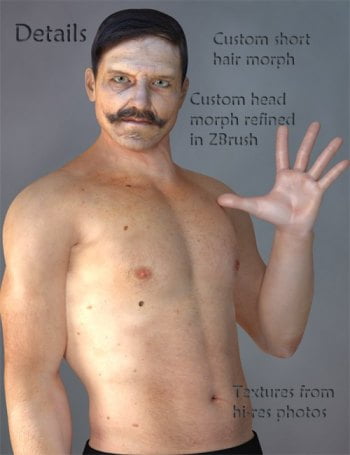 Download from QtyFiles Service
---