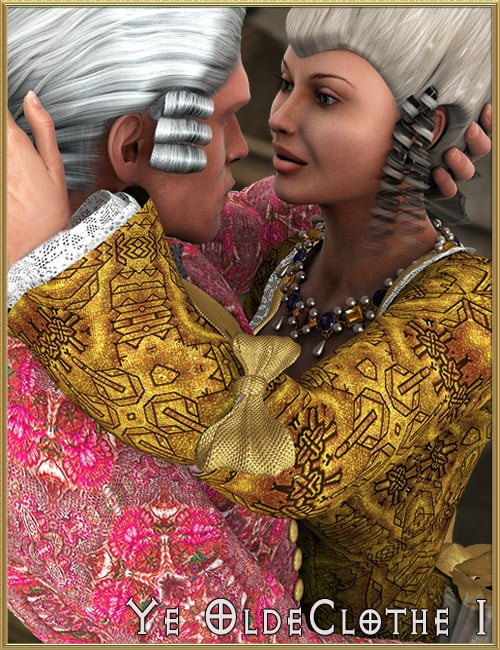 Gleaming cloth of gold, rich and glittering brocades, rakish slashing and pinking and delicately designed blacking fabrics can all be part of your runtime with this treasure trove of historical-themed shaders for DS 3 and above. Ye Olde Clothe 1 gives you more than 200 exquisite materials to choose from, including gorgeous gold laces, colourful Tudor and Rococo jacquards and more than 50 net textures with matching fabrics for Fisty's Snood. There are even presets that will instantly make snood textures from any Fabricator-compatible fabric. Co-ordinate these rich fabrics with a folder bursting with elegant damasks, some matte and some silky.
Not only will this set give you stunning textures for your historical outfits, they also look wonderful on fantasy clothing particularly the Celtic fantasy metals included in the set. Real world clothing will also benefit from this infusion of exquisitely detailed materials which are designed to work perfectly with the whole Fabricator shader family.
Ye Olde Clothing 1 includes the following fabric folders: Cloth of Gold, Jacquard, Damask, Blacking, Pinking and Snoody. Each fabric applies with bump, displacement, specular and reflection maps for quality and realism.
Using 600 by 600 tiles and 10 by 10 default tiling, you will achieve texture resolutions of 6000 by 6000 – far higher than any bespoke texture set – for superb close up rendering.
Just select your scene item and your surface and click to apply. It's that easy. Then choose from seven 1-click pattern sizes for your desired effect. You can use the DS X and Y tiling offsets to quickly adjust the position of the pattern on your clothing.
Thanks to Leander 2010 for the Venetian promo.
All clothing in the promos was textured soley with Ye Olde Clothe 1 with a touch of The Lacemaker.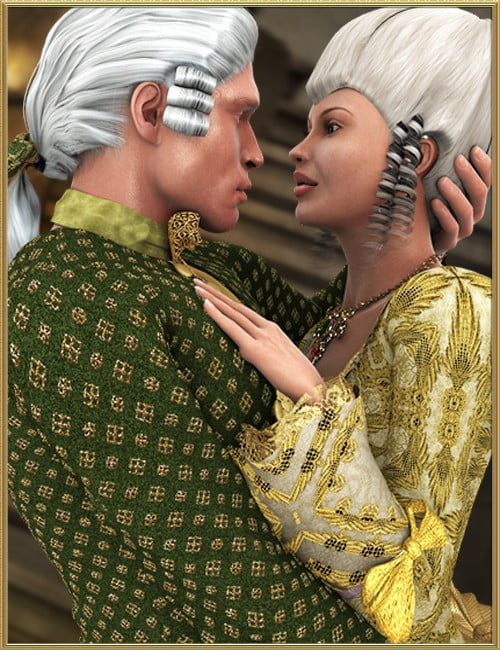 ---