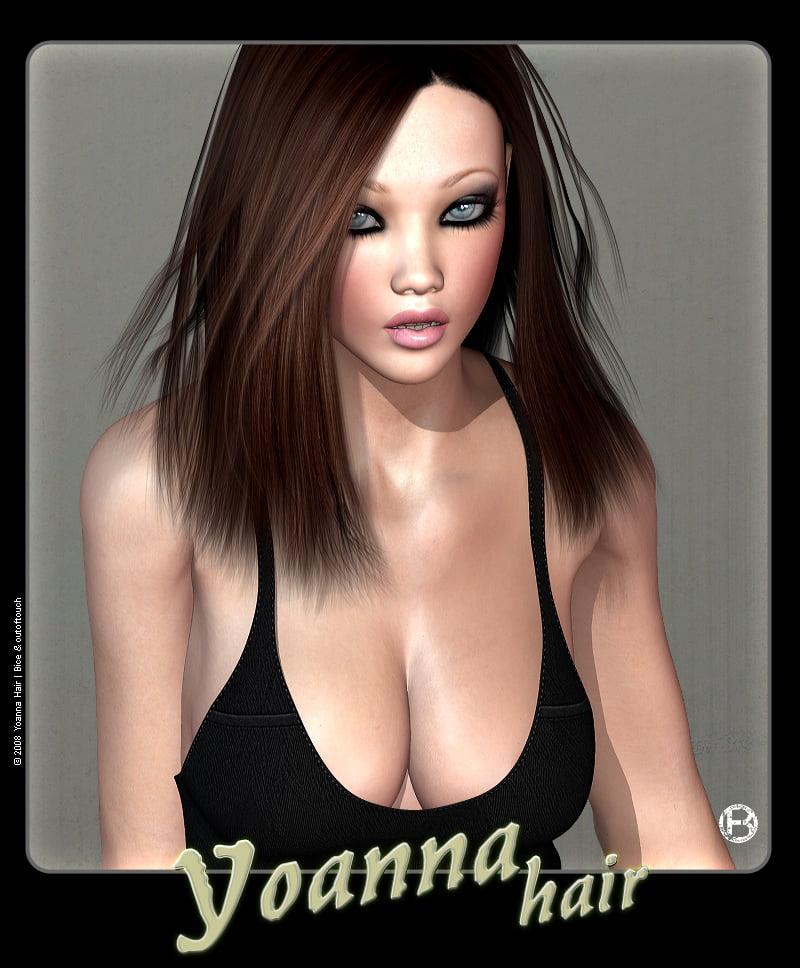 Wear it sleeky and sexy or curly and wild.
Yoanna Hair is a versatile new conforming hairdo for Victoria 4, Aiko4, Victoria 3 and Aiko 3 to add modern flair and sensualism to your renders. Change the style with the 41 built-in morphs for Styling, Adjusting and Wind Effects.
Yoanna Hair includes 10 hi-res and photorealistic hairtextures! MATPoses are provided with shaders and without shaders. The shader versions utilize special settings for specularity.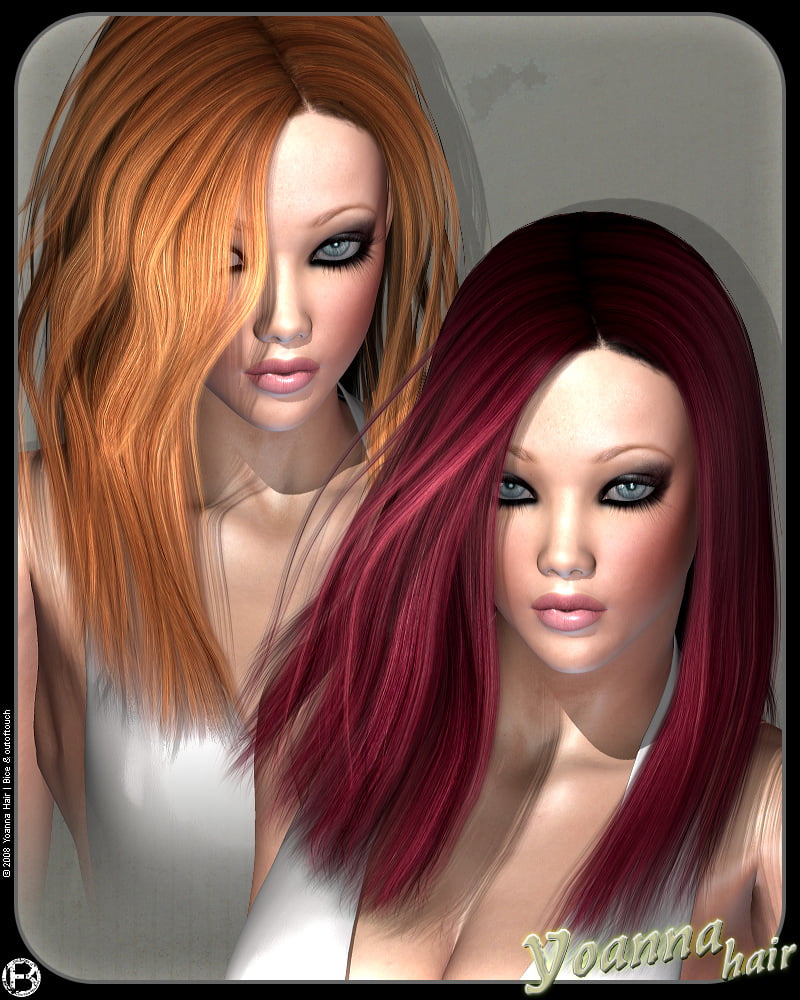 ---