Yuko dForce OVZ Outfit for Genesis 9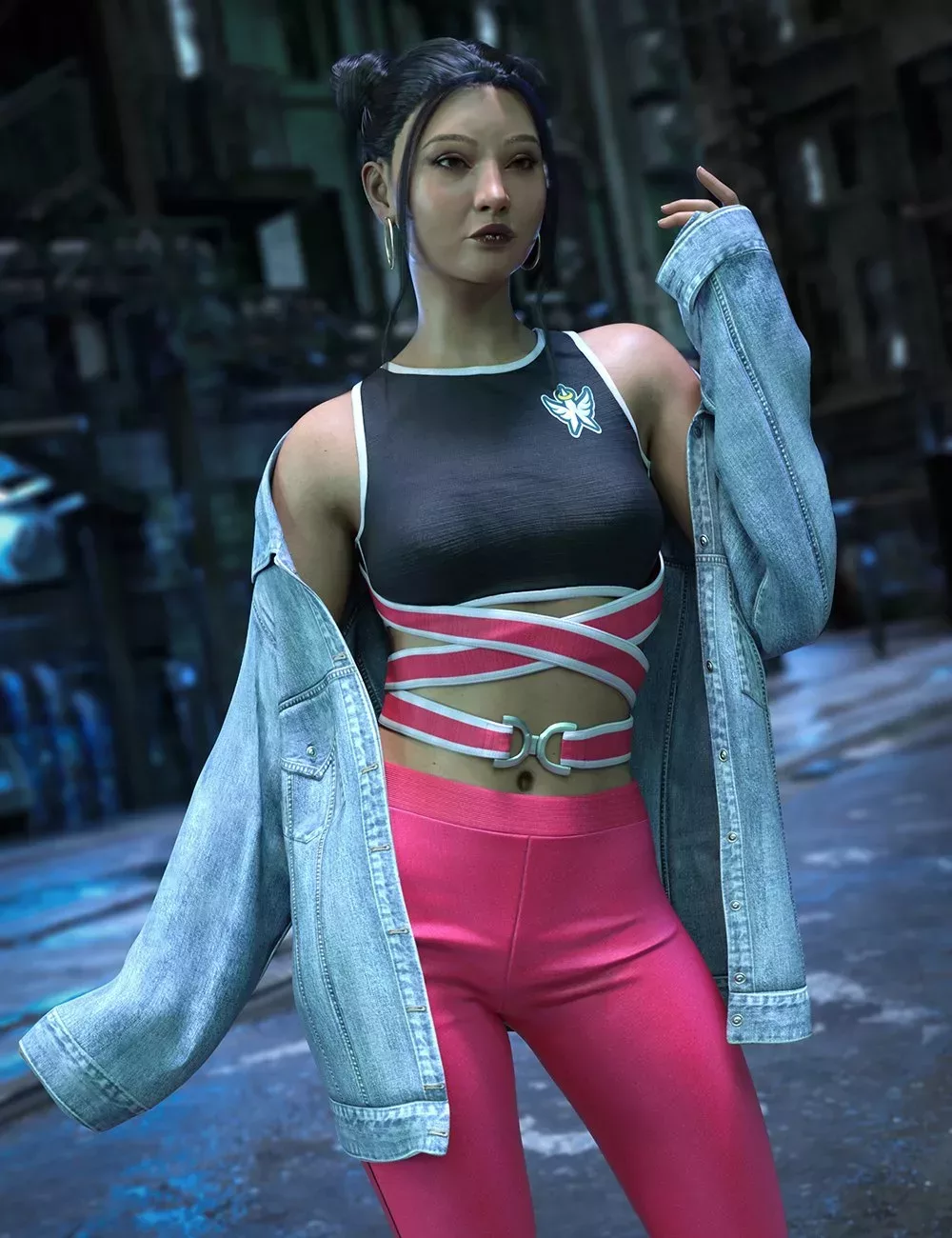 Yuko dForce OVZ Outfit for Genesis 9 is a complete sports clothing set.
The includes an open denim jacket with several shoulder-off options and unbuttoned cuffs. It also includes a tank top with cross straps that helps to enhance the silhouette, a legging with side decorative seam, and a pair of cool trainers. The set includes two texture options.
Furthermore, all clothing items come with undressed morphs, allowing you to adjust the level of exposure and customize the fit perfectly.
Complete your wardrobe with this high-quality 3D clothing set!
Yuko dForce OVZ Outfit for Genesis 9 Female: (.DUF)
OVZ Jacket:
AdjusFront
AdjusFrontOpenL
AdjusFrontOpenR
AdjusShoulderUncover
AdjusShoulderUncoverL
AdjusShoulderUncoverR
AdjusTop
ExpandAll
LoosenBack
LoosenCollars
LoosenElbows
LoosenMidriff
LoosenNeck
LoosenSleevesUpperArm
LoosenThighs
LoosenWaistLower
LoosenWaistUpper
LoosenWrists
OVZ Jacket Surface Addon
OVZ Leggins:
AdjustWaistUncover
AdjustWaistUncoverL
AdjustWaistUncoverR
ExpandAll
LoosenAnkles
LoosenButtocks
LoosenCrocht
LoosenKnees
LoosenThighs
LoosenWaistLower
LoosenWaistUpper
OVZ Shoes:
ExpandAll
LoosenAnkles
LoosenShins
OVZ Top:
AdjustBreastUncover
AdjustBreastUncoverL
AdjustBreastUncoverR
AdjustJacketWear
ExpandAll
LoosenBreast
LoosenButtocks
LoosenCollars
LoosenMidriff
LoosenNeck
LoosenWaistLower
LoosenWaistUpper
Supported Shapes:
BaseFeminine_Body
BodyEmaciated
BodyFitnessDetails
BodyFitnessMass
BodyHeavy
BodyLithe
BodyMuscularDetails
BodyMuscularMass
BodyOlder
BodyPearFigure
BodyPortly
BodyStocky
BodyThin
BodyTone
BodyVoluptuous
BreastsCleavage
BreastsDiameter
BreastsGone
BreastsHeavy
BreastsLarge
BreastsNatural
Victoria9_Body
Yuko_Body
Other Shapes may be supported in Daz Studio by Auto-follow
Materials:
Denim Medium White and Pink
Denim Light Black and Pink
Textures Include:
10 Texture, Displacement, Normal, Roughness, and Metallic Maps (4096 x 4096)
Daz Studio Iray Material Presets (.DUF)
---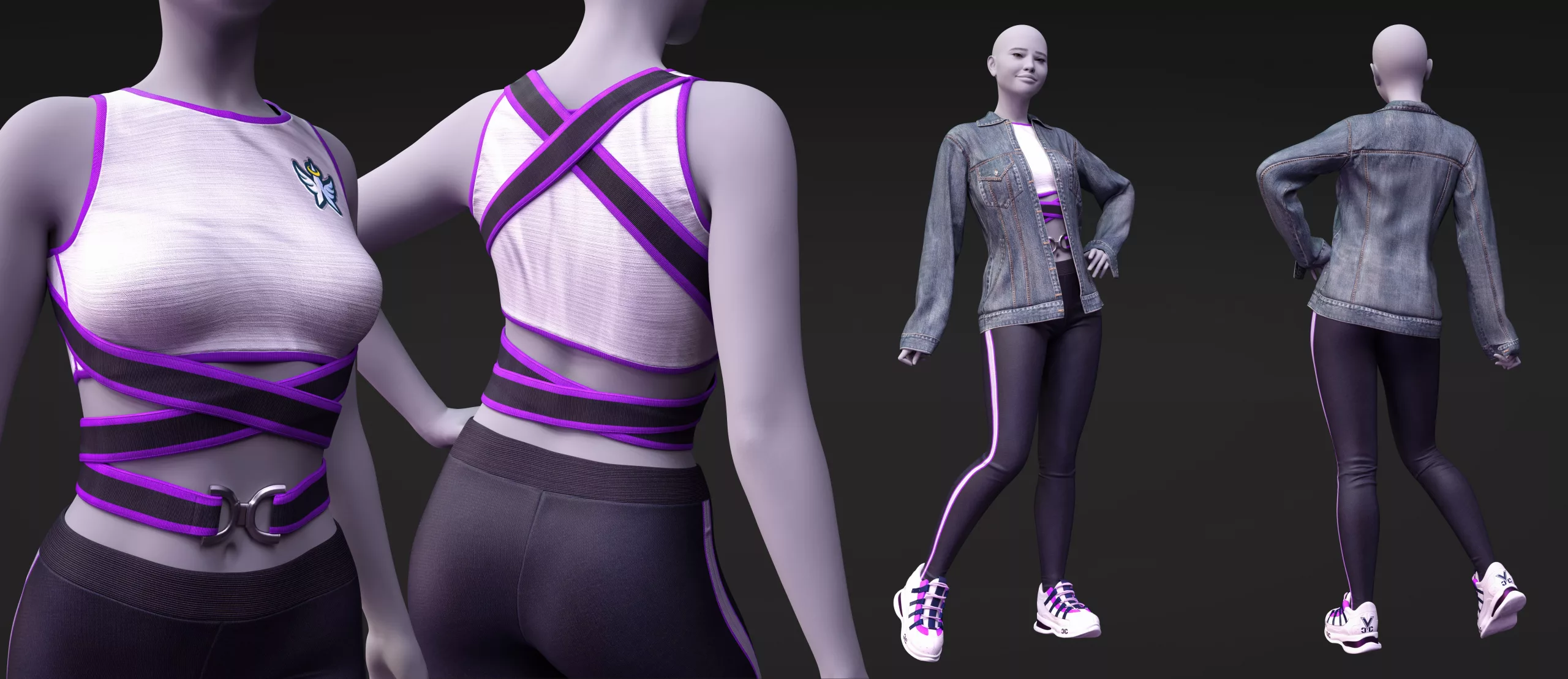 Download from QtyFiles Service
---