Z Creepy Manner – Morph Dial Expressions for Clarice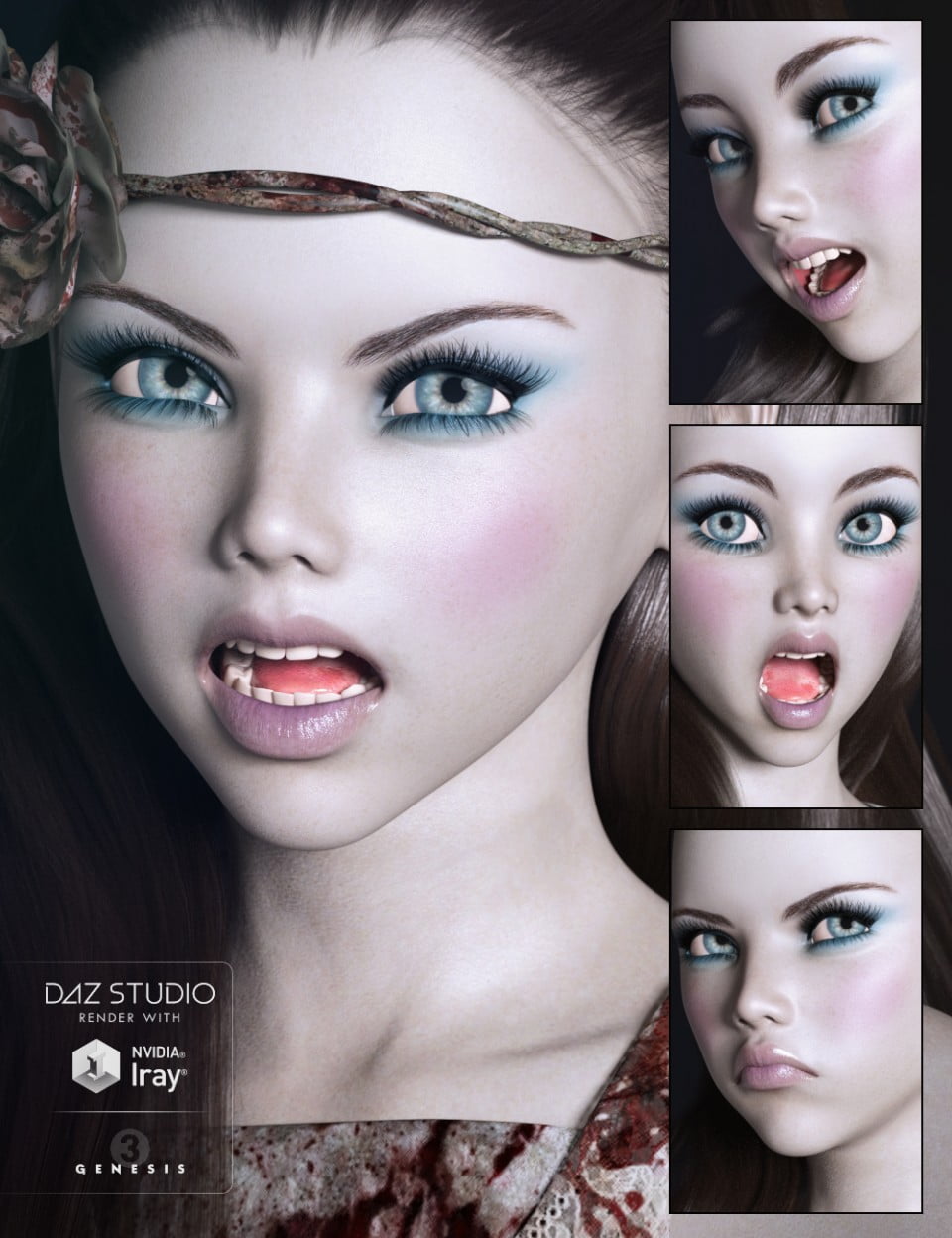 Explore the world of weird and horror with Z Creepy Manner for Clarice! This brand new set of high quality expressions is going to bring life (or death) to your renders!
The Expressions are both Morph Dial or One-Click, depending on what you prefer! They will not overshadow your poses, only compliment them! There are 20 Eye Positions with mirrors included for flexible render angles.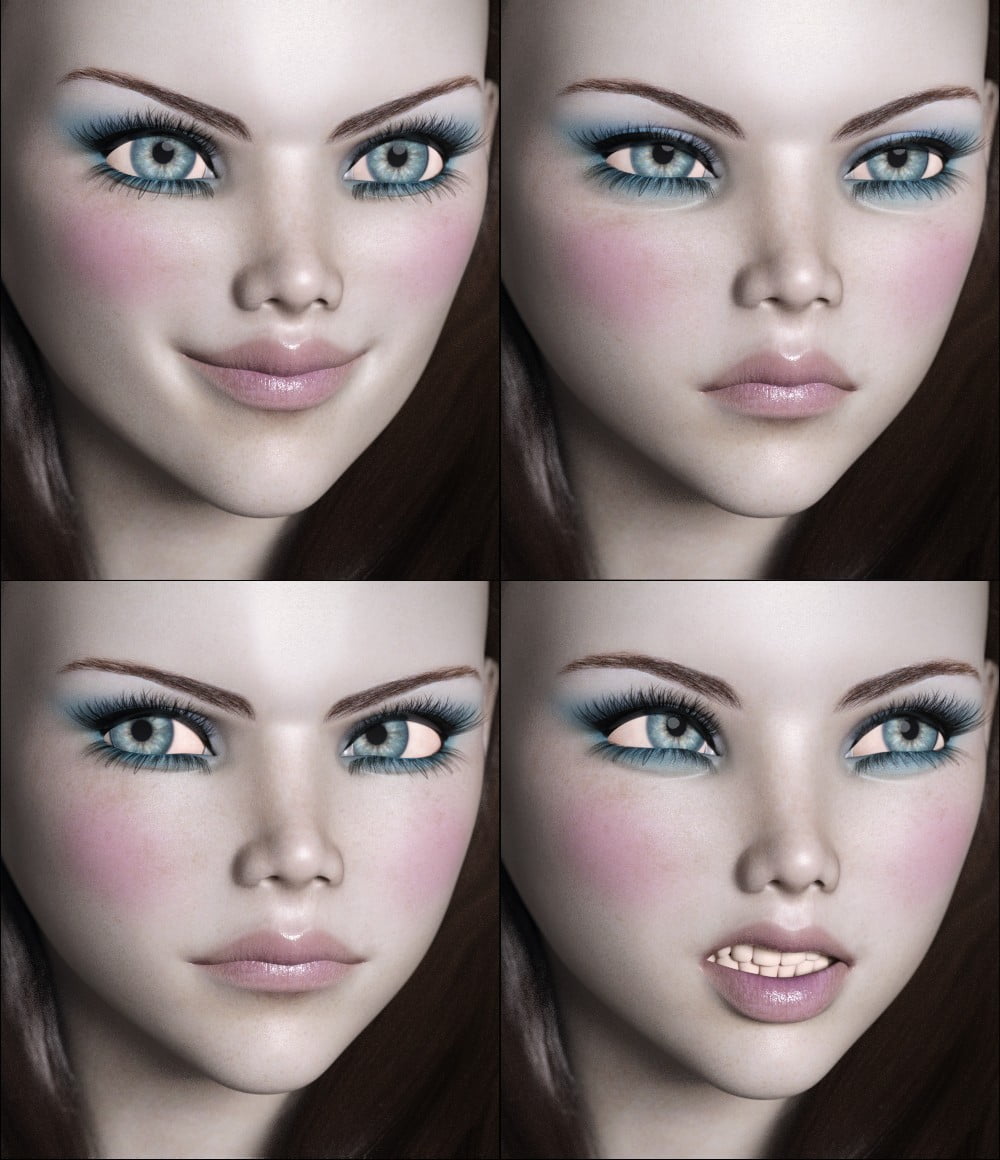 ---