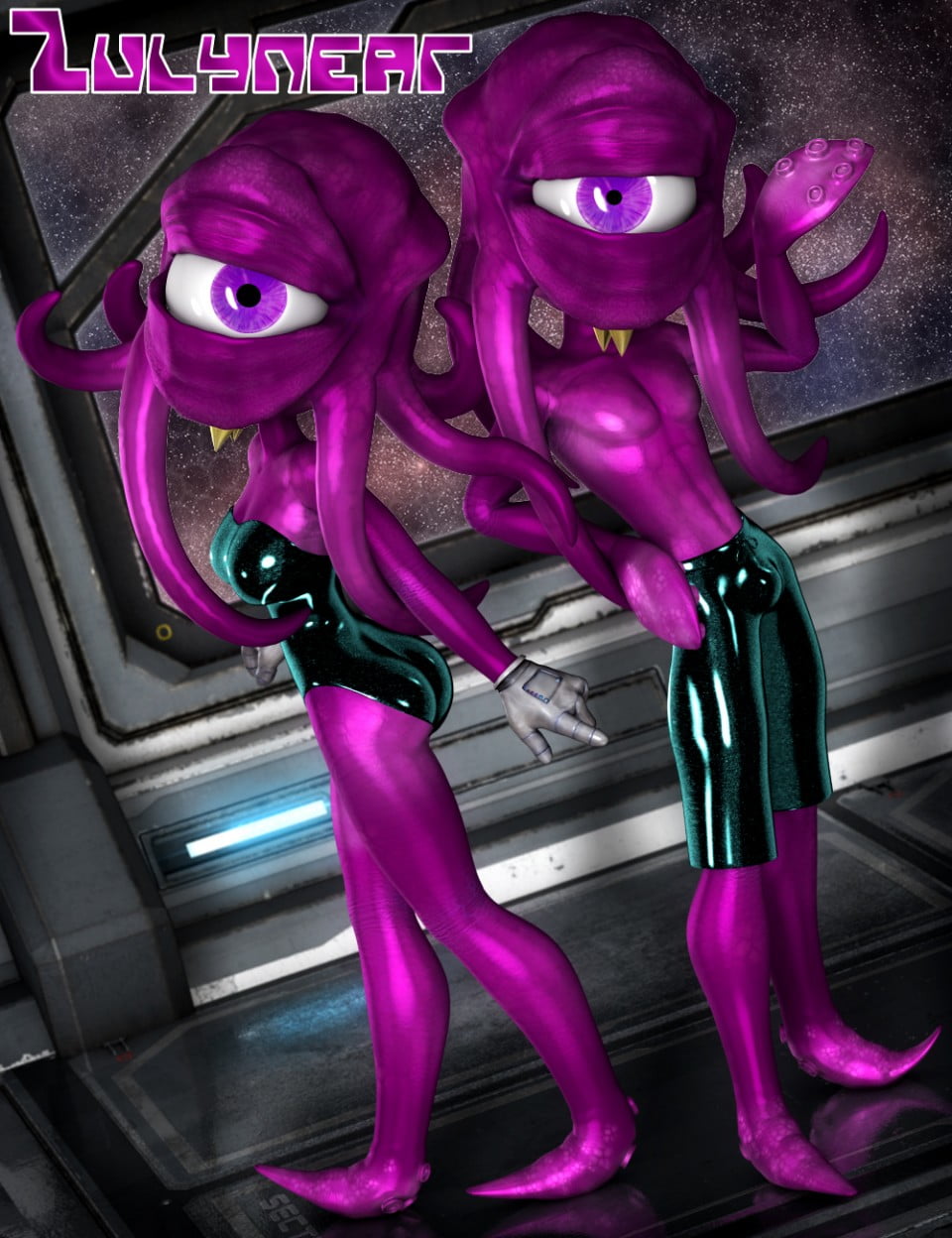 ---
Zulaynear for Cookie!
Details
The Universe is a vast and very scary place. Its big, and black and full of space!
There's creatures and monsters, some friendly, some foul. Some even willing to give a good nights howl! Be you worried about things that go bump in the night and terrified of things that could give you a fright. Fear not, for you're in luck!
BecauseZulaynear will give you a big hug, but unfortunately one covered squid kisses and slimy muck!
Zulaynear, the slimy yet friendly cyclopean squid alien, is now on DAZ! Originally for use with Near_Me, she has been given a major upgrade for LadyLittltefox's Cookie! All new morphs and completely overhauled rigging complete with easy pose tentacles for grasping objects and props or holding hands (or tentacles) of other characters.
Zulaynear also comes with hand and feet tentacle figure add-ons for extra alien appeal and, for added versatility, a pair of three fingered cybernetic glove hands with fully functioning JCJ controls. Full Daz Studio Iray compatibility provided via materials and properties presets.
What's Included and Features
Zulaynear for Cookie and Chip (.CR2 and .OBJ)
Head with Easy Pose Tentacles
Tentacle Hands
Tentacle Feet
Robot Gloves
7 Optional Eye Colors
Textures Include:
25 Texture, Specular, Normal and Mask Maps (1024 x 1024 to 4096 x 4096)
Texture Templates available through the Product Library
Daz Studio Iray material and Properties Presets (.DUF)
Poser Material and Properties Presets (.MC6)
---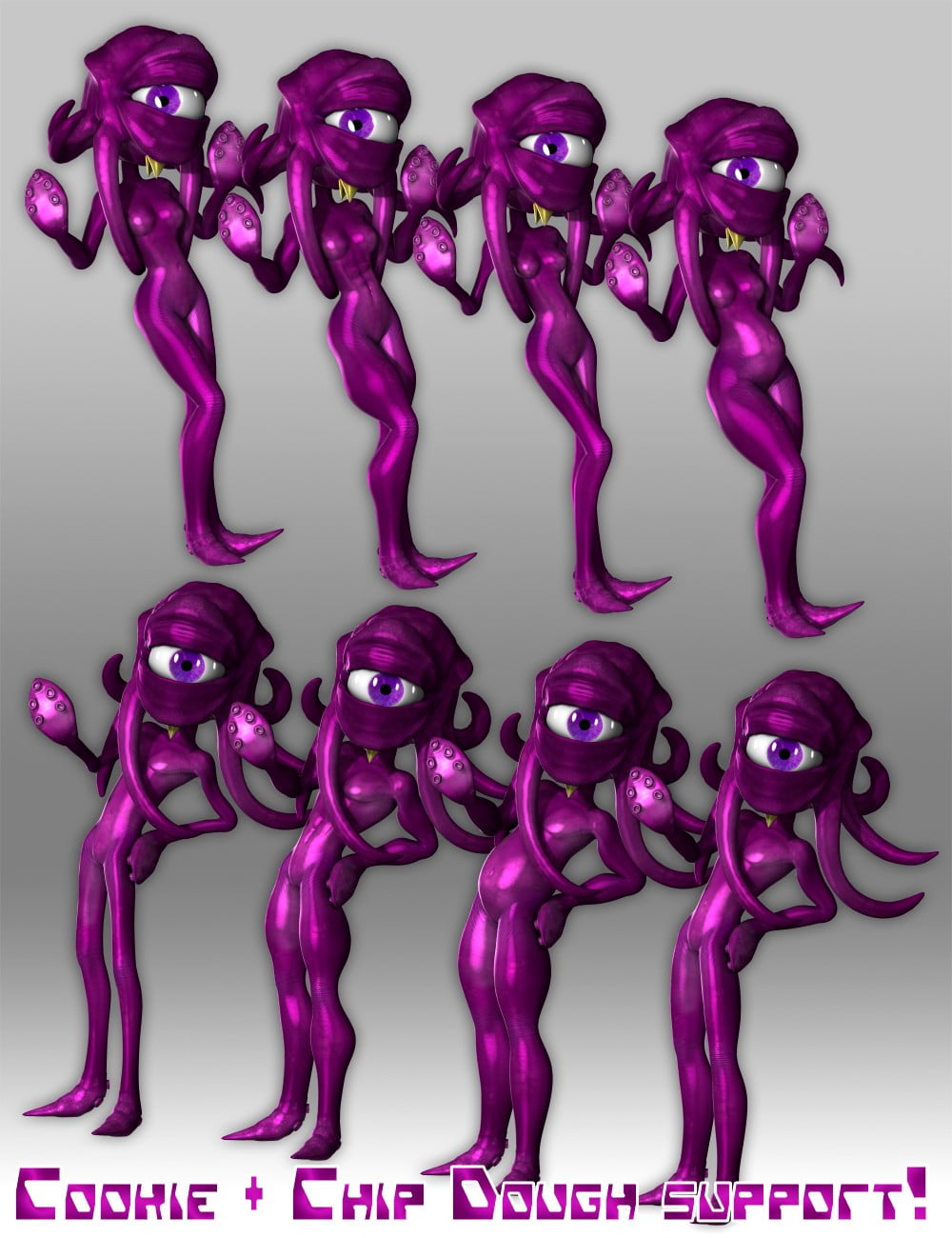 ---