Ultra Shaders: Sci Fi Shaders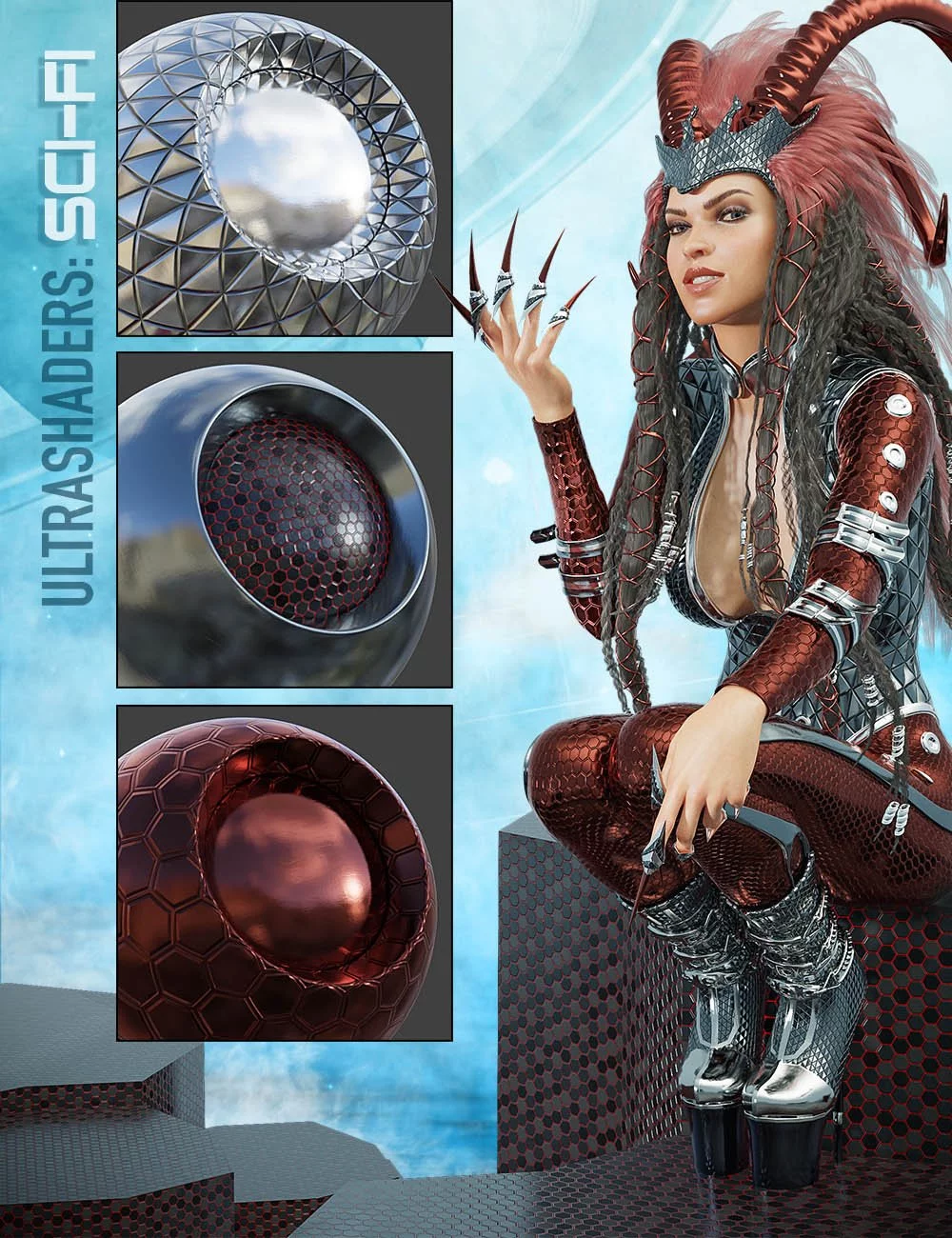 ---
Ultra Shaders: Sci Fi Shaders let you customize your Daz Studio assets with stellar futuristic patterns! Perfect for your Sci Fi, Cyberpunk or intergalactic scenes.
Includes 14 hand-engineered presets, so you can easily apply a Sci Fi or cyberpunk look to your outfits or environments quickly by using them as is. Or…start with our preset base mixes, then change the colors or patterns to suit your scene.
For a truly unique look, start with our plain base shader and mix up your own customized blend with your choice of 20 unique patterns, 34 main colors, 34 accent colors, plus 10 emissive color settings. We've also included a clear glass shader which works with any pattern.
Also included in Ultra Shaders: Sci Fi Shaders is a wealth of utilities to give you precise control over roughness, bump strength, normal intensity, anisotropy, pattern size and emission levels.
Ultra Shaders: Sci Fi was created using a PBR workflow, so it looks great no matter what pattern you choose. Scaleable, customized highly-detailed metallic and emissive patterns for all your Sci Fi or Cyberpunk scenes are just a few clicks away when you get Ultra Shaders: Sci Fi today!
---
---