dForce War Witch Bundle for Genesis 8 and 8.1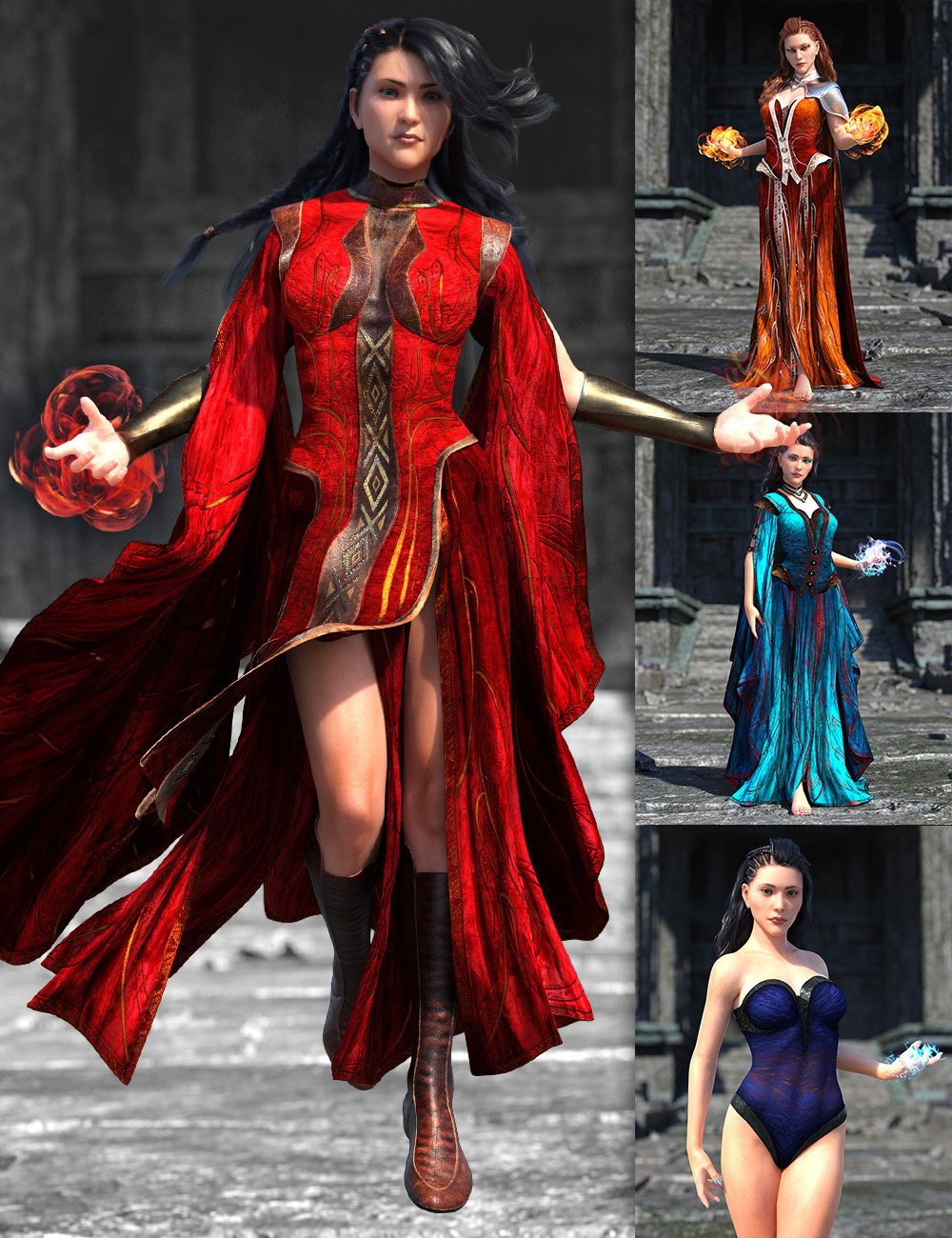 ---
Introducing the ultimate bundle for fantasy-inspired renders – the War Witch Wardrobe!
This stunning set includes the War Witch Base Outfit, War Witch Add-On, and War Witch Bodysuit, giving you all the pieces you need to create a mystical and commanding look for your Genesis ladies.
With the War Witch Wardrobe, you can create a variety of unique looks, from fierce battle-ready ensembles to magical sorceress costumes.
The skirt, sleeves, and cloak are set up with individual bones for maximum flexibility, so parts of the garments can be moved and positioned before or after running a dForce simulation.
Combine all 3 sets for a truly unique and unforgettable look that will transport your Genesis ladies to another world. Unleash your inner fantasy hero and immerse yourself in a world of magic with the War Witch Wardrobe.
This Bundle includes:
War Witch Bodysuits for Genesis 8 and 8.1
dForce War Witch Wardrobe Add-On for Genesis 8 and 8.1
dForce War Witch Wardrobe Base Outfit for Genesis 8 and 8.1
---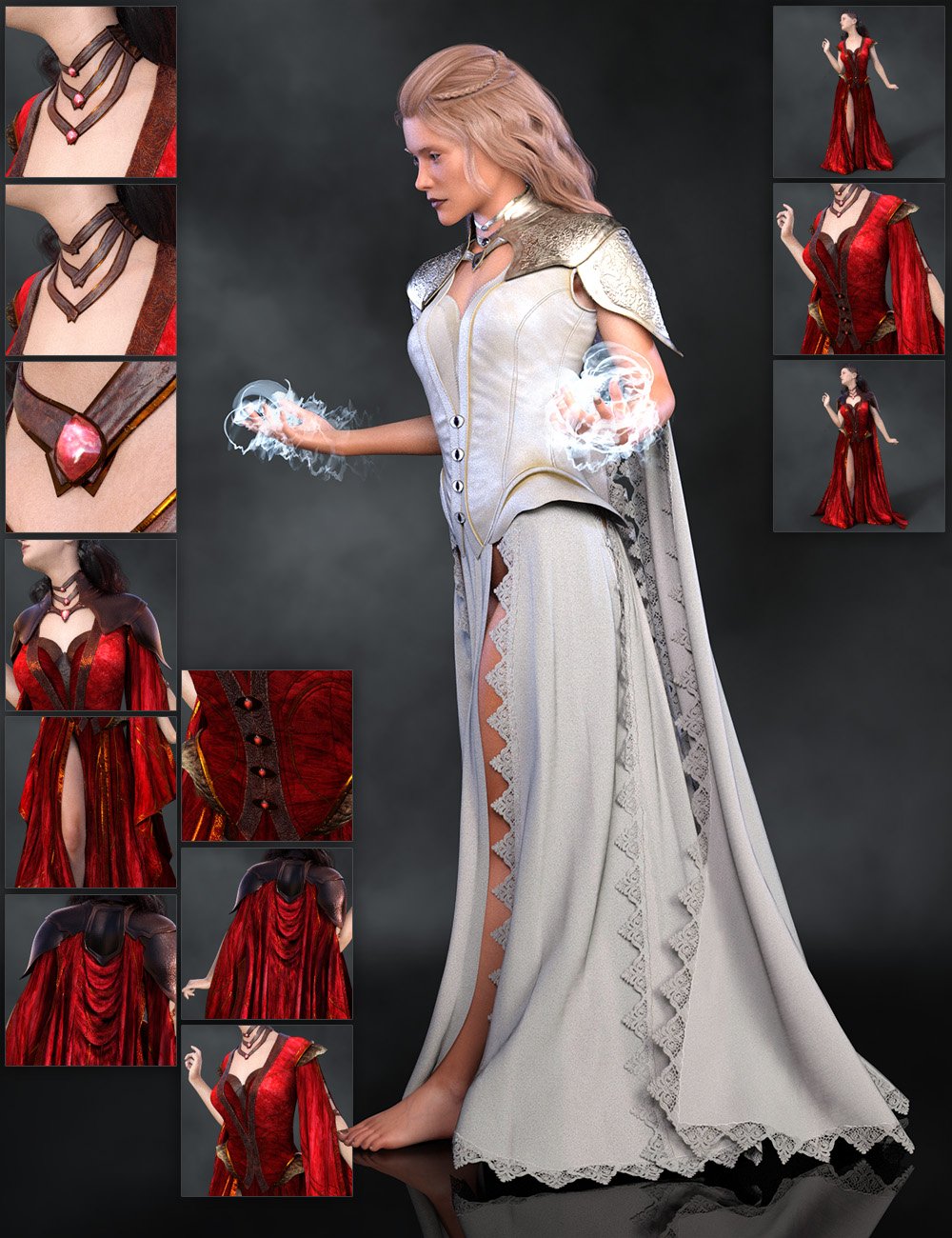 Download from QtyFiles Service
---