SickleYield Loincloth for V4, M4 or Genesis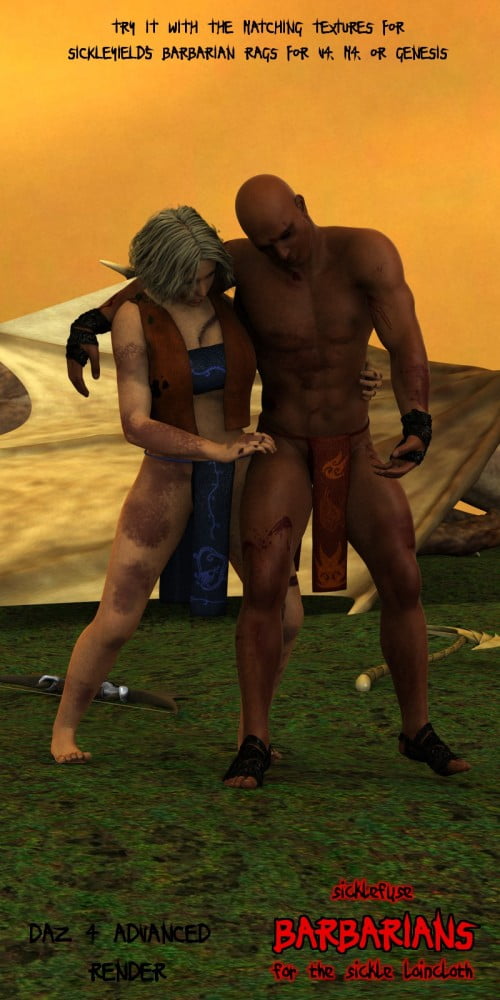 Add these rough and ready textures for Sickleyield's Loincloth to your Runtime today! Barbarians for the Sickle Loincloth is a set of twenty two textures for all three versions (m4, v4, and Genesis) of Sickleyield's Loincloth, plus MAT poses to apply all presets. It includes six furs, six old leathers, and ten new leathers. It also includes mat poses to apply eleven of the textures separately to the belt on the loincloth so you can mix and match.
These textures are designed to coordinate with our earlier "Barbarian Rags Texture Pack One", and Fuseling has released a matching texture set for Sickleyield's FREE wrap top, also available here at Renderosity. This gives you even more mix and match options for your barbarians and adventurers!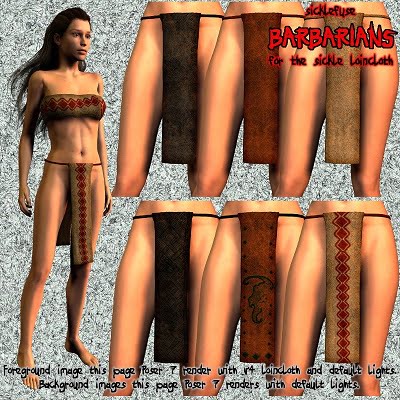 ---