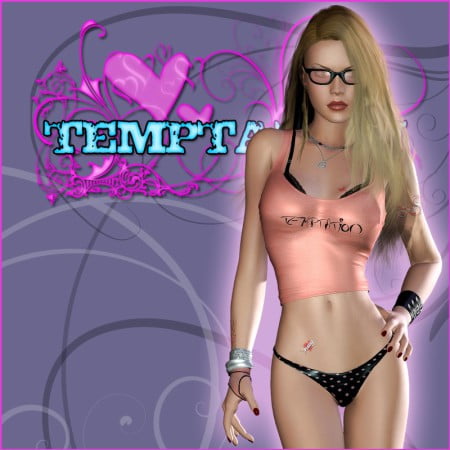 Temptation! A complete outfit designed for V4.
If you're looking for sexy, you've found it! Behind a seemingly simple cami lies a
world of sensuality and sexuality. Give your V4 the feeling of a New Age Lolita
dressed to trap, with this innocent and yet exceptionally sexy look.
This outfit consists of high quality mesh models with dynamic morphs. These morphs
provide advanced movement morphs to conform realistically with the character's
movements. All meshes have their own hi- quality textures. All accessories that
enhance this sensual set are easy to use. This pack includes a complete outfit,
and smart props.
HQ MESHES:
Models in this pack are modelled as high quality but low polygons as not to strain
your pc allowing you to use high realism without loosing any performance.
TEXTURES:
Textures are Hi-Resolution with special attention given to details.
The textures in this package do not support DAZ Studio due to shaders used. If you
are familiar with DS you can however adjust the settings manually in the material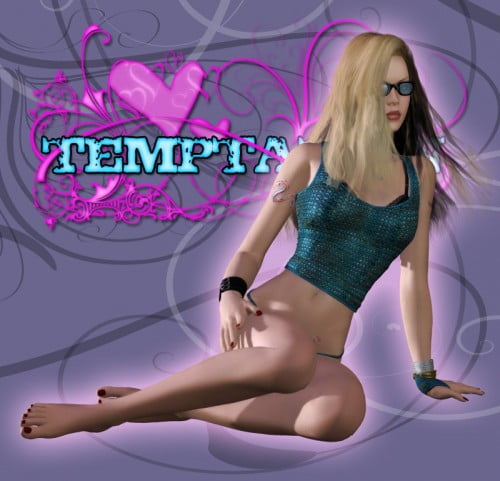 ---