The Alchemist Workshop Bundle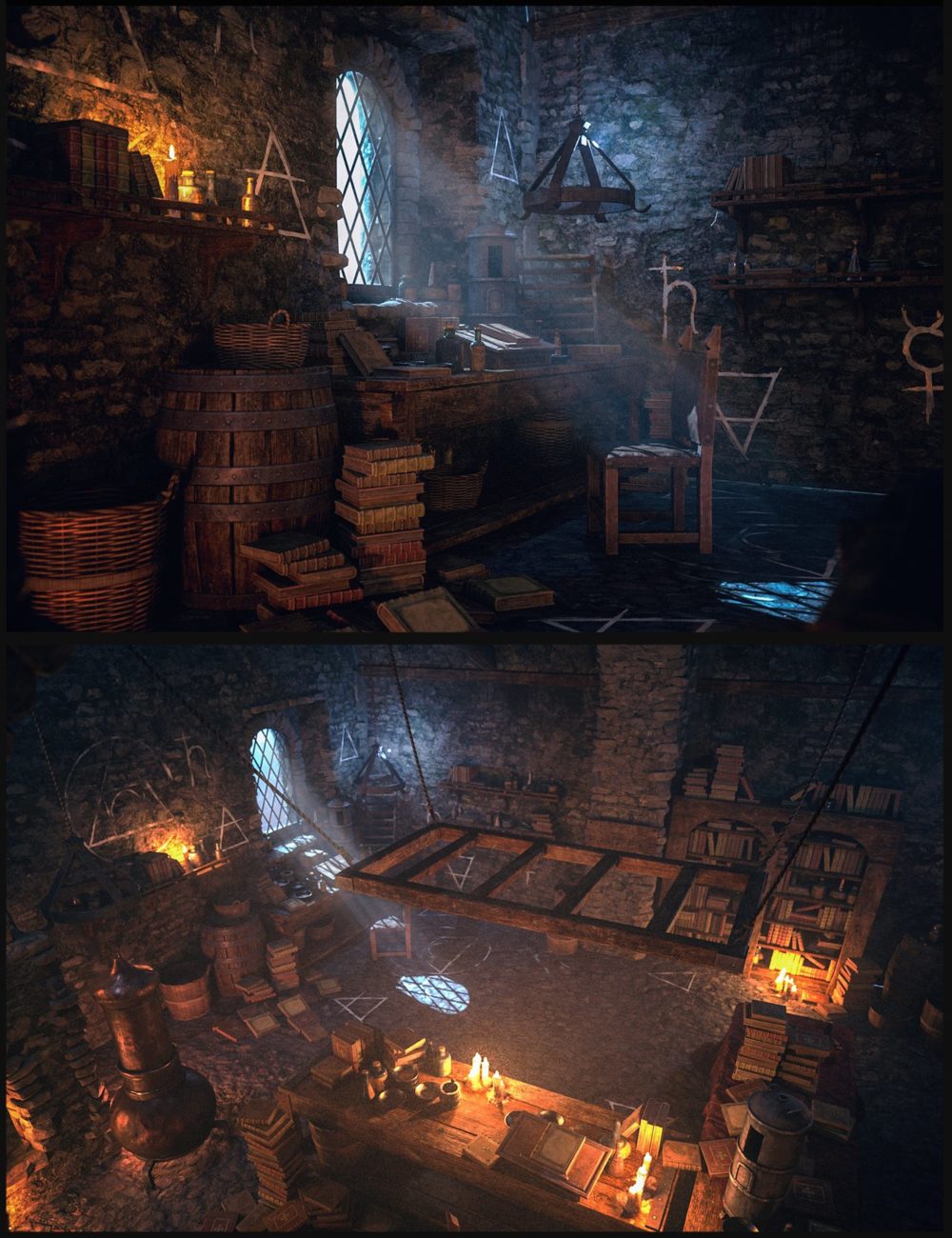 ---
The Alchemist's Workshop is tucked away in a dark castle brimming with magic.
This environment set is built with highly-detailed textures and a cinematic atmosphere that's perfect for story-rich rendered scenes.
It includes realistic furniture from the Middle Ages and numerous props that come ready to render in Iray. The preload scene also features materials, lights, and camera angles.
The Alchemist Workshop Bundle is a must-have for those who like realistic environments. You'll love the photorealism and video game-like atmosphere you get with this set!
This Bundle includes:
The Alchemist Workshop
The Alchemist Workshop Props – Barrels and Baskets
The Alchemist Workshop Props – Book Set
The Alchemist Workshop Props – Candles and Vials
The Alchemist Workshop Props – Cook Set
The Alchemist Workshop Props – Furniture
The Alchemist Workshop Props – Shelving
---
Download from QtyFiles Service
---